At a press conference, UNC's first black head coach sent heads spinning when he spoke about his biracial family, sending race-baiters into a meltdown over a comment about his wife, who happens to be a white woman.
When it comes to his career, Hubert Davis has passed through the fire to get to where he is today. After being drafted by the NBA in 1992, the now-50-year-old sports legend spent more than a decade playing ball for a handful of teams. After hanging up his jersey, he worked his way up from being a college basketball analyst to earning the title of the University of North Carolina's first black head coach.
While social justice activists hailed Davis' accomplishment as a stride for black Americans, some were disappointed that he wasn't as vocal about racial issues, namely systemic racism and white supremacy. However, when the coach finally addressed the subject of race, activists were left red-faced and clutching their pearls.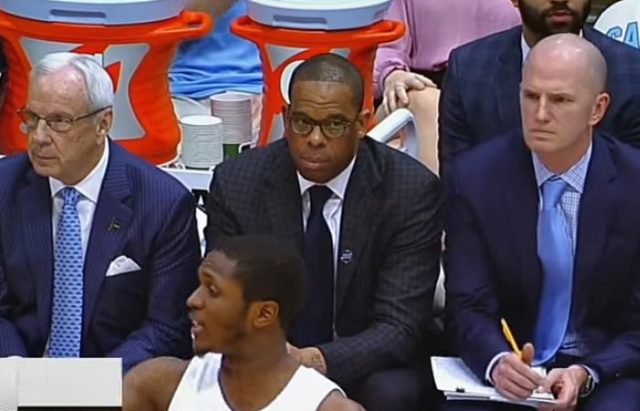 During a press conference solidifying his new position, an online viewer submitted a question asking Davis about his "feelings of being the first black head coach at UNC Men's Basketball." As prompted, Davis first acknowledged that achievement is important to the black community as well as a personal honor.
"It's significant that I'm African-American and I'm the head coach here. It's significant. I know that, in terms of Division I, head coaches all around the country only 26 percent of the head coaches for Division I men's basketball are compromised by minorities, specifically African-Americans," he said.
However, Davis didn't stop there. In an attempt to unify, he reiterated that he doesn't hold his race above that of his wife and children. He added that he is just as "proud" that his wife is "white" as he is of his own skin color, beaming that their children are a "combination" of them both.
"I know that it is significant that I'm the fourth African-American head coach in any sport in the history of the University of North Carolina. I'm very proud to be African-American. But I'm also very proud that my wife is white, and I'm very proud that my three beautiful, unbelievable kids are a combination of both of us."
Unsurprisingly, those who view the world strictly through the lens of skin color launched a racist attack on Davis, as Blavity showcases. Social media users flooded posts with comments accusing him of self-hatred and internalized white supremacy, demanding he shut up and stick to sports.
"I'm black but not like BLACK black. I'm not one of those radical militant negroes who loves black women or anything like that. I'm safe, no worries!" one user mocked.

"Imagine being so entrenched in White Supremacy that you mention your wife's white race in regards to an accomplishment of your own…" another wrote.

Another user simply posted a photo of a monkey with its arms bound, titled "monkey in shackles," as a racial epithet directed toward Davis.
Disturbingly, the attack didn't focus on Davis alone. Many comments voiced disparaging remarks about Davis' wife, solely because of her race.
"His wife is quite unattractive. The low hanging fruit. Don't be surprised if he's rumored to be with a beautiful black mistress," another comment read.

"I wouldn't wish him on any Black Woman. It's some Black People that we need to distance ourselves from. America has a great track record for reminding forgetful black people of who and what they are," another wrote.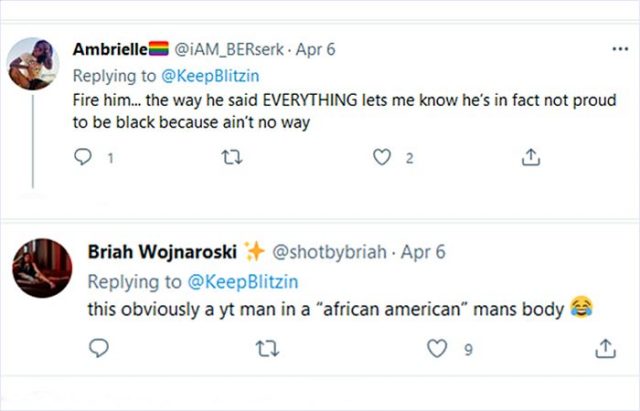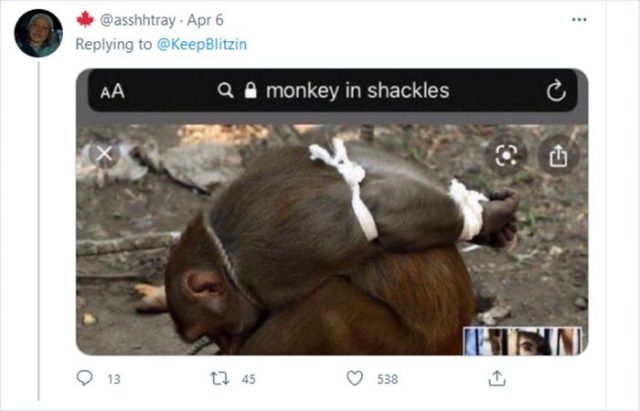 The unhinged hatred and outrage have dominated posts about Davis' accomplishment. Social media users have derided the coach and his wife as few come to his defense. He continues to suffer racial abuse, almost entirely by individuals of his own race, who accuse that if he doesn't believe he is a victim and doesn't idolize his skin color as his identity, he isn't "black."
However, Davis isn't so threatened by the outrage mob's attempt to discredit his success. In fact, he explained during the presser that his identity isn't wrapped up in an immutable characteristic that happened to him by chance. His existence is founded in how Christ has defined him, not by angry strangers on the internet.
"That's the most important thing to me. My faith and foundation is firmly in my relationship with Jesus," Davis said before quoting Jeremiah 29:11. "My faith in Christ is the foundation of who I am."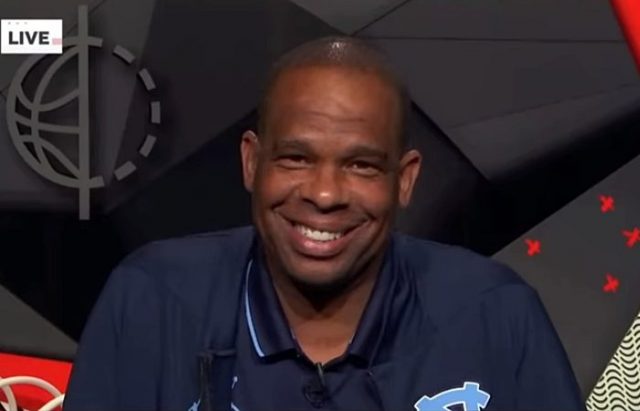 The rules of racial justice are simple: your skin color must encompass and define every aspect of your being, you must judge others based on their physical identity, and don't ever question the narrative. The social justice activists are keeping the same racist, segregationist theology alive under the guise of racial progress.
What the outrage mob doesn't realize is that Davis' statement showcases just how little race should matter. Like the greats before him, he wants to be judged by the content of his character and not the color of his skin, which is a principle those with detestable personalities vehemently oppose.