After a woman called 911, the line went dead. Dispatchers called back, and she said everything was fine. That would prove untrue a short time later when she was found dead, along with another body. Sadly, there were warning signs long before this senseless tragedy unfolded.
Elizabeth Wise, a 36-year-old Pennsylvania woman, was found dead after a bizarre call to 911 late one Friday night. During the call, the woman gave the address of 42-year-old Brian Womelsdorf's home in the 600 block of Mohn Street in Swatara Township. The pair were apparently in the middle of an argument, and dispatchers reportedly heard yelling before the line went dead, according to Pennlive.
Dauphin County dispatchers called the number back, and the woman answered. She told them everything was fine, and the call abruptly ended again, police said. When dispatchers called back a second time, a man answered. He too said everything was fine, but police would realize that was a lie after officers were dispatched to the home just after midnight to investigate the strange 911 calls.
"The call came out as an unknown problem," Swatara Township police Lt. Dennis Krahling recalled. "Dispatchers couldn't figure out what was going on. The officers had no idea what they were about to see on the other side of the door."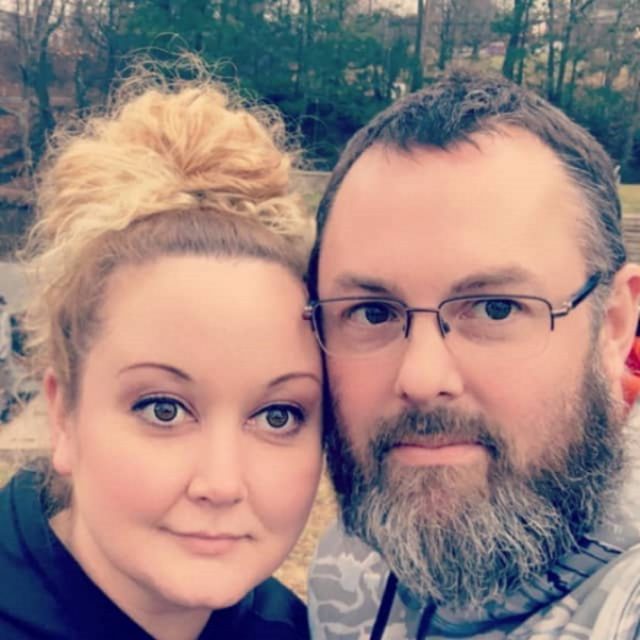 When officers arrived at the home, no one answered the door, but they could hear a baby crying inside, prompting police to force their way into the home, where they discovered Elizabeth Wise dead on the couch with multiple gunshot wounds. Brian Womelsdorf was also found on the floor with a gunshot wound to the head. He was treated by EMS and rushed to the hospital but succumbed to his injuries.
The Dauphin County Coroner's Office determined Wise's death was a homicide while Womelsdorf's death was ruled a suicide. At the time of the murder-suicide, Wise and Womelsdorf had been married less than a year, according to their marriage license, but this was far from the first time there had been violence in their relationship. In fact, at the time of the killings, Womelsdorf was facing a simple assault charge stemming from accusations that he had punched Wise during an argument at their home just two months prior.
During the previous attack, Womelsdorf's teenage son from his first marriage called the police. Following the incident, Womelsdorf's first wife (the boy's mother) filed an emergency petition with the courts, regarding custody of their son. The petition alleged that she got a call at 10:15 pm on a Sunday night from her son, asking her to pick him up because his dad was fighting with his stepmother.
"He had heard his stepmom telling his dad: 'Stop. You're really hurting me,'" the boy's mother alleged.
According to the mother, she heard Womelsdorf telling their son he couldn't go with her because "this was his time for custody." In response, the boy said if he wasn't allowed to leave with his mom, "he was calling the cops." Womelsdorf allegedly told him to "go ahead," so the boy hung up with his mother and called the police before calling his mom back 15 minutes later via FaceTime.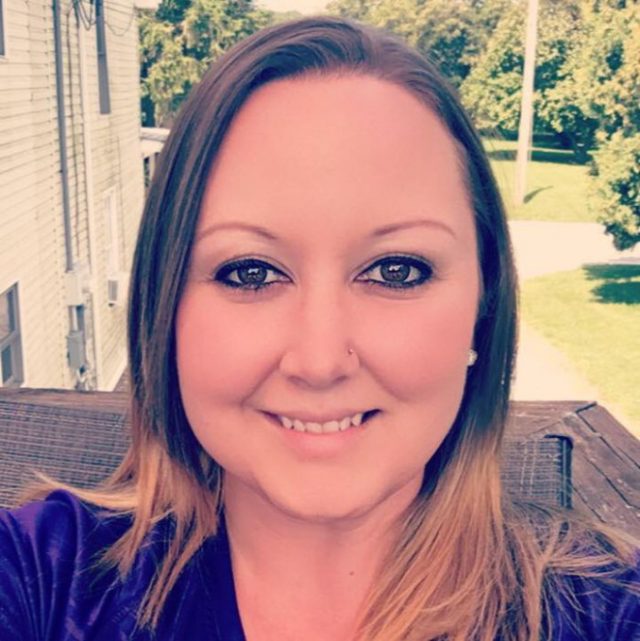 During the video call, the mother allegedly saw Wise holding her side and heard her telling Womelsdorf, "Brian, what you just did really hurt me. I'm in a lot of pain." As the child again asked his mom to come to pick him up, she heard Womelsdorf in the background, calling Wise an expletive and telling her to "get out of his house." Wise reportedly told Womelsdorf that she wasn't going anywhere while he was holding their infant daughter, who would have been about four months old at the time.
When Womelsdorf's first wife arrived at the home to get her son, she found Womelsdorf in handcuffs and saw Wise come out of the house with red marks on her neck, saying Womelsdorf had punched her two times in her stomach and ribs before choking her, according to the emergency custody petition. "She said he had been home drinking since 2 p.m. and it was not the first time he has hit her," the petition read. As a result, Womelsdorf's ex was granted full physical custody.
It's unclear whether Wise wanted to prosecute her husband since police have an obligation to pursue such cases even without the victim's consent when there's evidence of domestic violence. Womelsdorf was charged with simple assault, a second-degree misdemeanor, but not strangulation, which would have been a felony. It's also worth noting that child custody paperwork for Womelsdorf's first marriage hinted at prior domestic violence and suggested that his son had seen him beat his second wife as well as Wise, who was his third.
Making matters worse, Children and Youth Services allegedly received multiple reports regarding Womelsdorf. In 2017, it was reported that he grabbed his son and yelled at him so severely that the boy urinated himself. According to the boy's mother, that was one of two CYS investigations, but the reports were deemed "unfounded" because the frightened boy did not tell CYS the truth. The judge denied a 2017 emergency petition for custody and instead granted a provision that the father couldn't use physical punishment.
"He is afraid of his dad and what he would do to him," the boy's mother said, alleging that her son was "afraid of his father and is afraid to report what goes on at his house in fear of how his dad will lash out at him."
Fearing "backlash" from his dad after calling the police on him, "along with the fact there are firearms in the home" causing him to feel unsafe, the teen was prevented from having to visit his father after the most recent emergency petition granted his mother full custody. Sadly, however, three other children remained in the home, including Wise's 14- and 10-year-old kids from a previous relationship, and a 6-month-old infant she shared with Womelsdorf. All three were asleep in the home when Womelsdorf killed Wise, then himself.
Thankfully, the two older children were sleeping on a different floor of the house at the time of the shooting and remained asleep until officers woke them. While we're extremely grateful that Brian Womelsdorf didn't turn his gun on the children before turning it on himself, we are deeply disturbed by the senseless loss of Elizabeth Wise's life. We can only hope her story will save others from such a fate. If you're experiencing domestic violence, please call the National Domestic Violence Hotline at 1-800-799-SAFE and seek help before it's too late.