A Massachusetts restaurant went viral after closing its doors for a "day of kindness." The closure was prompted by tough customers whose behavior left staff needing a moment to recover, and the owners didn't mince words when announcing the bold move with a sign outside the restaurant, echoing a message they also sent patrons in a social media post.
Brandi and Regina Felt Castellano, the co-owners of Apt Cape Cod in Brewster, Massachusetts, decided to shut down their restaurant for a "day of kindness" after facing an "astronomical influx" of abusive and rude patrons who berate and lash out at the staff, according to Daily Mail. They announced the closure on a sign posted outside the restaurant and in a Facebook post to patrons, explaining what their staff had been forced to endure.
"Closed for breakfast," the sign read, before explaining exactly why the restaurant had decided to close down for most of the day. "We are closed for the morning. While many of our guests and regulars are kind and understanding, the people who are not have been overly verbally abusive, swearing, threatening, arguing, and no human deserves that treatment! So, we are taking the morning to train, clean, and treat each other to a day of kindness. See you for dinner or for breakfast tomorrow."
A Facebook post on the restaurant's business page echoed similar sentiments. After announcing the closure, the post explained why the owners and staff had become so fed up. "As many of our guests and patrons treat us with kindness and understanding, there [has] been an astronomical influx daily of those that do not, swearing at us, threatening to sue, arguing and yelling at my staff, making team members cry. This is an unacceptable way to treat any human."
The post further explained that staff would be using the time to deep clean and train as well as be treated to "a day of kindness" by their bosses before asking people to consider the staff when interacting with them. "Please remember that many of my staff are young, this is their first job or summer job to help pay for college," the post continued. "We have had to make adjustments due to the increase in business volume, size of [the] kitchen, product availability, and staffing availability, we are not trying to ruin anyone's vacation or day off."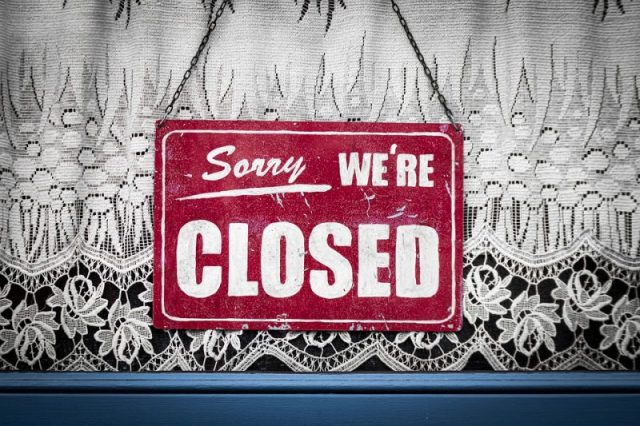 The decision to give their employees time off from dealing with customers garnered a lot of attention, allowing the owners to further explain the unacceptable behavior exhibited by too many impatient patrons, who yell at the employees and have even made some of them cry. Although she admits that the restaurant has been short-staffed and short on supplies, meaning longer wait times and unavailable menu items, Brandi Felt Castellano claimed her staff was being abused by rude customers who take their frustrations out on the young waitstaff.
"It's like abuse," Brandi told the New York Times. "It's things that people are saying that wouldn't be allowed to be on TV because they would be bleeped. People are always rude to restaurant workers, but this far exceeds anything I've seen in my 20 years," she continued. "Patrons have crossed the line from being just like rude or upset to verbally abusive," she added, saying a group even threatened to sue when they didn't get what they wanted.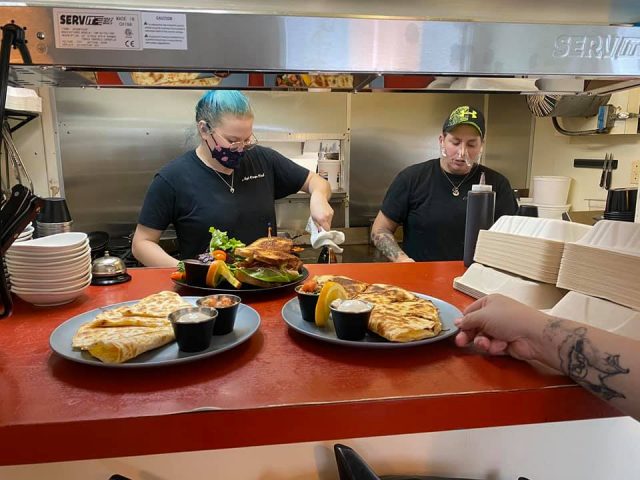 One customer even wished an employee bodily injury, according to The Blaze. "They told one of our workers that 'I hope you get hit by a car when you leave work today,'" Brandi recalled. "It just makes them not [want] to come to work, the young ones crying or going home and crying," she continued, also recalling how a man yelled at a staff member when they wouldn't take his order before the restaurant had even opened.
Sadly, Apt Cape Cod isn't alone in its experience with increasingly rude customers. Brandi said they have heard similar stories from restaurants in Pennsylvania, Ohio, and Las Vegas. "Like all over the country [people] are like, 'It's happening to us too,'" she said. "These are people who are showing up every day for work and they are human beings and that's what everyone needs just to be nice to everybody, everywhere."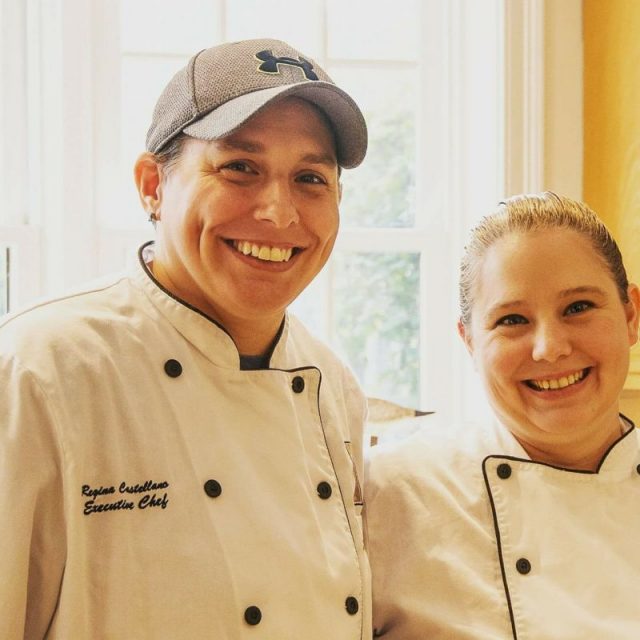 The announcement of the closure on social media received hundreds of comments with many users expressing regret and empathy for Apt Cape Cod's employees while commending the owners for taking care of their staff. In addition, loyal customers also showed their support offline with one even dropping off a gift card for ice cream for the employees. A nearby parasail and Jet Ski shop also offered to give the employees a day of fun. Most importantly, however, customers have been more polite since the temporary closure.
"We decided to close for the morning because we wanted our staff to know that they have value to us, not just as employees but also as humans. Everyone should be treated with kindness and respect, no one deserves to [be] berated," a spokesperson for the restaurant told The Hill. "The response not just from our own small community, but from all over the country has been humbling and overwhelmingly supportive. And now we hope that our act of kindness for our employees turns into a movement of kindness for everyone."
Plenty of social media users seemed appalled, shaming the customers who incited the closure and saying it's unfortunate that people have become emboldened to behave so poorly. Indeed, these young people are showing up for work every day and deserve to be treated as human beings rather than being forced to deal with disgusting and entitled behavior. Thankfully, their bosses recognized their need to regroup and recover and put their well-being before profits, giving them a break from such belittling behavior. And, we hope their story causes others to stop and think the next time they are about to lash out at an innocent employee over a minor inconvenience.