A shocking video was captured on a surveillance camera of a brazen broad-daylight kidnapping attempt. Although the footage is disturbing, it's something every parent or adult — especially those who take walks with their young children — needs to see.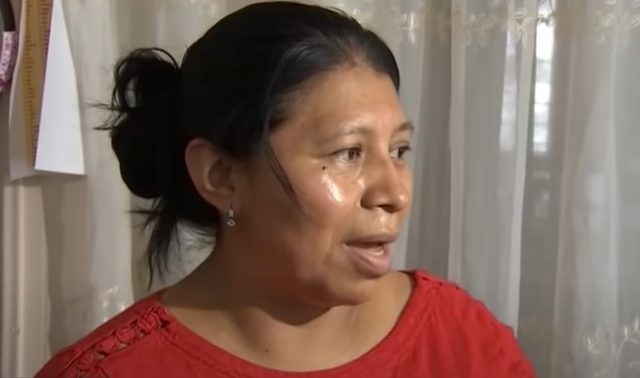 Dolores Diaz, a New York mother, was walking with her children in the Queens borough of New York City at approximately 8 pm on a Thursday evening when she experienced every parent's worst nightmare. As Diaz strolled down Hillside Avenue in Richmond Hill with her three children, her 5-year-old son Jacob skipped down the sidewalk just feet in front of his family before danger darkened their path.
Captured on a nearby surveillance camera, a man exits an older model maroon four-door sedan that's parked along the curb, rushes up to the family, and grabs Jacob in front of his mother and her other children, according to CBS New York. Within seconds, the boy is being thrown into the back of a getaway car as two men brazenly attempt to kidnap the boy in broad daylight. Thankfully, this mother wasn't about to let her child go without a fight.
After watching in horror as her son is snatched off the sidewalk right in front of her and tossed into the backseat of the suspect's car, the mother immediately flew into action, rushing to save the boy with the surveillance camera capturing her struggle. Just as fast as Jacob was thrown into the rear driver's side of the car, Dolores Diaz and her other children rush the passenger side of the vehicle and attempt to open it, but it was locked.
"Oh my God, as a mom, oh my God. It's quick. And say, oh my God, my kids, please," Dolores Diaz recalled, describing the terror she felt as she tried desperately to save her son. Then, her motherly instincts kicked in. "When my kid stand up in the window, I take him out," she said. Indeed, the mother saw an opportunity and seized it, yanking her son out of the open passenger side window of the suspects' car unharmed.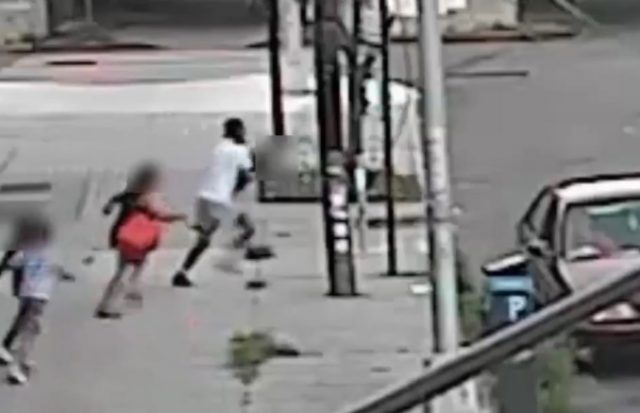 After Diaz pulled her son to safety, the suspects fled. As they sped away, they reportedly nearly hit someone, but the car continued southbound on Hillside Avenue before going westbound on Jamaica Avenue, police said. They wouldn't get far, however, as bystanders quickly came to help and chased the car as it drove away. "The people coming, and because I'm screaming, the people coming, and they help me," Diaz said. "One lady come and called the police."
Thanks to the surveillance camera footage, the owners of a nearby store recognized one of the suspects, who was wearing a white shirt. According to Kenny Patel, the suspect had stopped into the store earlier. "Last night, he comes in one time, buy beer, Budweisers," Kenny recalled. "Very scary," Gia Patel added as others in the neighborhood shared similar sentiments.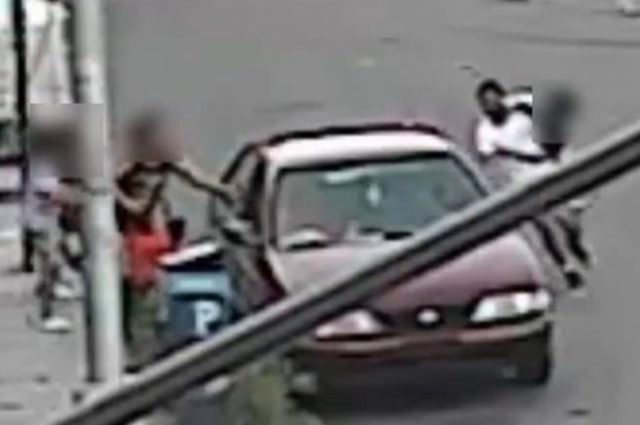 "It's a pretty safe neighborhood. I see kids on my block all the time. I've never seen anything like that happen before. It's kind of scary," resident Orlando Reyes said. Others agreed, calling the incident a "terrible thing" and "very dangerous" and saying they had never heard of anything like this happening in their neighborhood before.
Making matters all the more terrifying, Dolores Diaz says the suspected kidnappers are both strangers who said nothing to her as they tried to take her son. Although she's grateful to have her children home safe, the incident has left her rightfully shaken. "What I watch it, oh my God, really? Me?" she said after seeing the footage of her brave rescue. "Today, I feel good, thanks God. I feel good."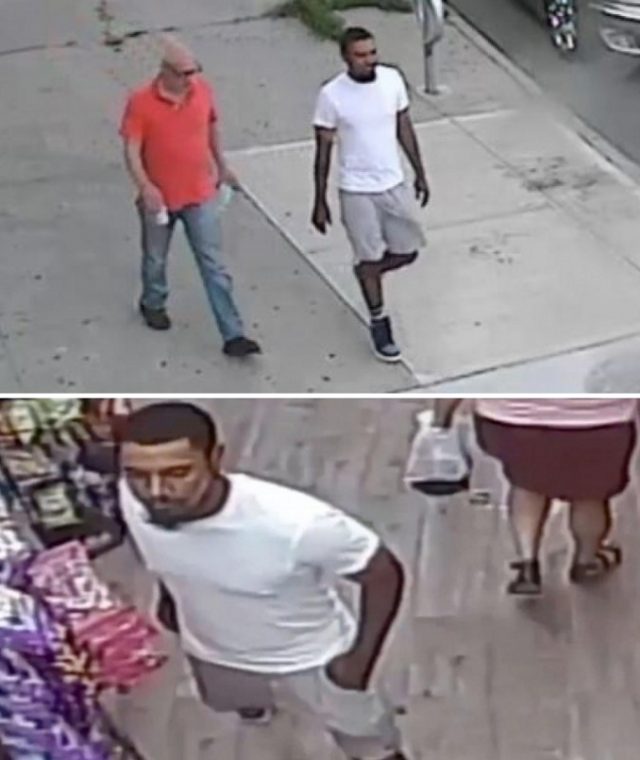 At least one of the men was arrested shortly after the frightening attempted kidnapping. According to police, 24-year-old James McGonagle, of Queens, was arrested in connection to the incident and charged with attempted kidnapping, reckless endangerment, and acting in a manner injurious to a child less than 17. It's unclear why he tried to kidnap the boy, but according to authorities, McGonagle was taken to a local hospital for a psychiatric evaluation.
This terrifying ordeal serves as a stark reminder of the reality we live in. Sadly, "FBI statistics say that every year about 350 people under the age of 18 are kidnapped in the United States," according to The Blaze. And, this footage shows us just how quickly and easily it can happen. One second, you're walking with your kids, and the next, evil is swooping in to steal them away. While this mother's bravery is commendable, we would be negligent not to point out that she got lucky. We shudder to think what might have happened if the car window wasn't left open.