Disturbing surveillance camera video from a Utah convenience store caught the chilling moment a kidnapper chased down a girl, dragged her out from under a vehicle, and threw her over her shoulder. Sadly, that wasn't even the worst of it.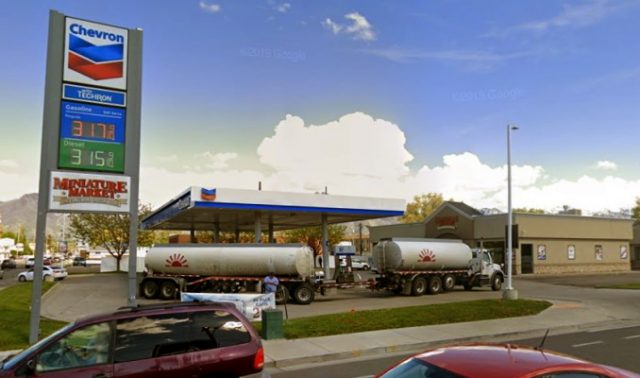 Carl Gravitt, a 22-year-old alleged kidnapper, was caught on surveillance camera video at about 10:30 pm on a Friday night at a Miniature Market Gas Station in South Salt Lake, Utah, according to The Blaze. In the disturbing video, a man, later identified as Gravitt, is seen chasing a female, dragging her out from under a vehicle, throwing her over his shoulder, and walking away as the girl fought to escape his clutches.
Sadly, Gravitt made it back to a stolen Nissan Pathfinder SUV, shoved the female inside, and drove off. Making matters worse, the entire incident took place just feet away from a bystander, who did nothing to intervene as the victim cried out for help. Instead, he continued pumping gas while the culprit successfully kidnapped the girl right in front of him. Be forewarned, it's a very unsettling thing to watch.
As seen in the video footage, the female ran toward the bystander's vehicle and crawled under it, KSL reported, but the man did nothing to help as the kidnapping unfolded right in front of him. He also reportedly didn't even call authorities. Thankfully, however, other witnesses called 911 and an AMBER Alert was issued. Authorities were at a disadvantage, though, with little to go on in hopes of saving the victim.
Even the victim's description was way off with a reporter tweeting that the girl was just 16 years old after a small shoe was found at the scene, according to Danielle Croyle, a South Salt Lake Police Department public information officer. They'd later learn, however, that she was 35, but her petite frame — described as 5'1″ and 86 pounds — led them to believe she was a teenager, which is why an AMBER Alert was issued.
"Witnesses at the scene described the victim in this case as possibly a teenager," Croyle recalled. "In addition to that, a shoe was left at the scene, which was a size three. So with that limited information, we did not have a name or a date of birth," she added. Croyle went on to explain that "a couple of witnesses reported hearing her yell, 'Help! Please help me, help me!'" while the suspect shoved her in the stolen SUV, but police "had little help from the key witness — the driver of the truck seen pumping gas."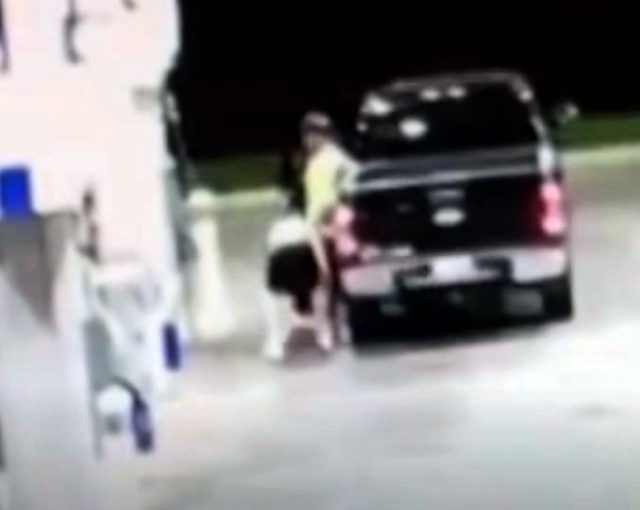 Charles Albert, a local man who got the AMBER Alert, stopped by the gas station the afternoon after the kidnapping and said that the surveillance video was concerning. "To be that involved where [the suspect] rips her out from underneath the vehicle and [the bystander] doesn't help her at all?" Albert said in disbelief. "That's not cool."
Croyle was a little more understanding, saying that police support bystanders intervening in those kinds of situations but that it's a personal choice. "You have to go with what you feel comfortable doing," she explained. "We would love to have somebody intervene, but you have 'fight, flight, or freeze' — and in that violent of a situation where they are being abducted, you do not know how you're going to react."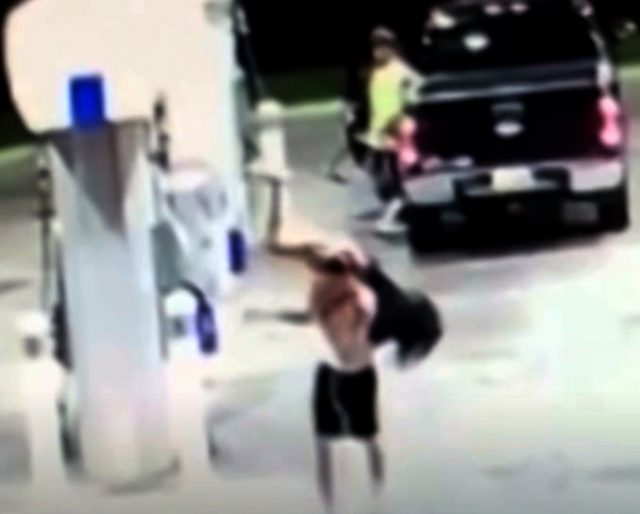 Doing nothing, however, isn't an option as Croyle pointed out that if you see something, you should say something and call for help. She also noted that there are other ways to assist the police if you can't or don't want to physically intervene at the risk of your own safety. "Please help us get a license plate number. Please help us get a good description of the suspect or the victim," she said.
Thankfully, surrounding community members stepped up to help police save the woman when the bystander didn't. "We even had family members calling in to identify who the perpetrator was in that video," Croyle recalled. Using those tips and a database search of matching tattoos helped cops identify the suspect as 22-year-old Carl Gravitt.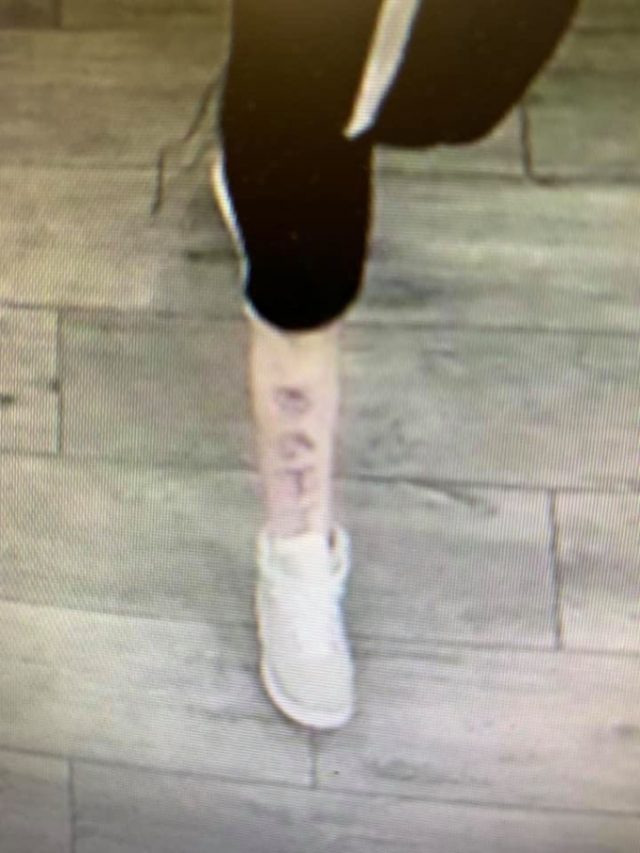 The suspect and victim were then located in West Valley City. The woman was alive and the suspect was arrested. After his arrest, Carl Gravitt was booked into the Salt Lake County Jail on suspicion of kidnapping, assault, receiving or transferring a stolen vehicle, and use or possession of drug paraphernalia, according to an affidavit of probable cause.
Gravitt and the unnamed woman had reportedly been dating for eight months, according to arresting documents. The victim allegedly told police Gravitt had a history of assaulting her. She told detectives that she and Gravitt were arguing that Friday night and he allegedly hit and kicked her in the car. When he went into the gas station, she attempted to run away, causing the scene that was captured on camera.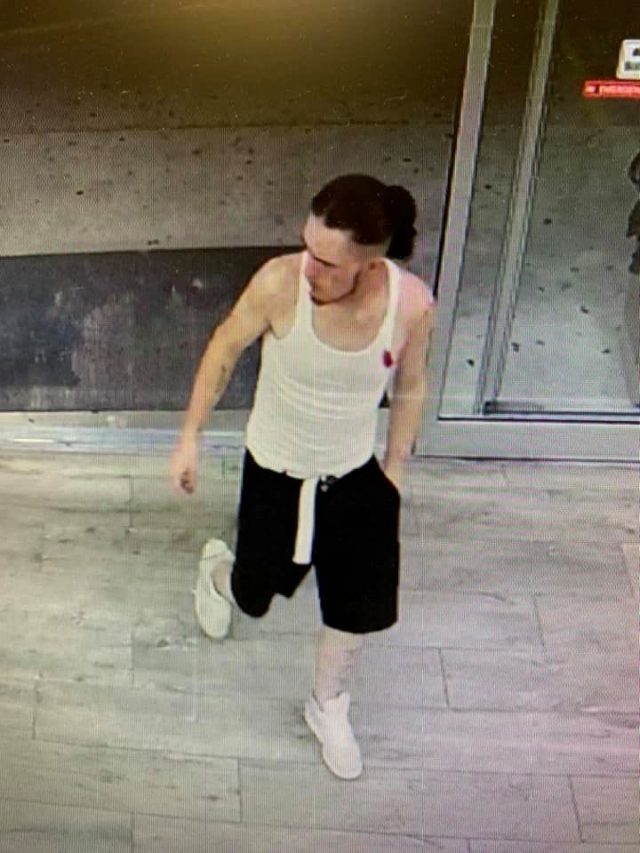 There is so much to be learned from this story. First, if you are a victim of domestic violence, get out before it's too late. Sadly, this woman tried and was left defenseless when she could have been saved by a bystander. Unfortunately, he couldn't even be bothered to call 911 or attempt to get a license plate number, let alone try to stop the suspect from taking off with the obviously distraught female.
It's pretty simple; even if you can't do something, you can always at least say something if you see something that's blatantly just not right. After all, what would you want someone to do if this were your daughter, sister, mother, or friend? I doubt the answer is just to keep pumping gas without a care in the world. Thankfully, other witnesses realized this, and because of them, this monster gets to face the consequences of his actions.