An important warning is making its rounds on social media after it was discovered that some people don't know what to do if a service dog approaches them without its owner. You need to act immediately, and this alert tells you exactly what to do. This is something everyone should know.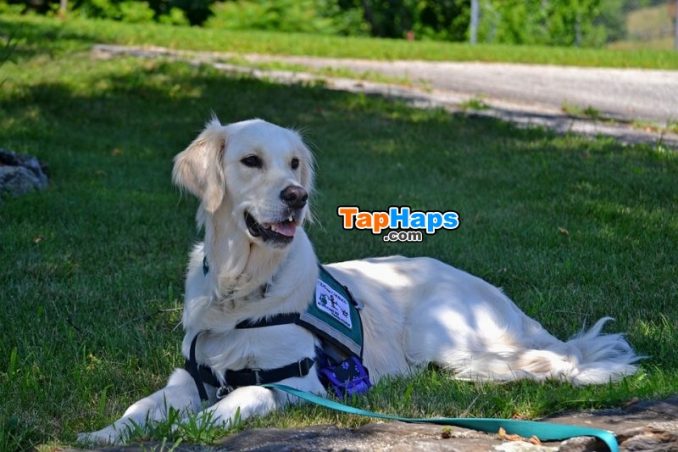 Tessa Connaughton is a twenty-year-old woman with epilepsy who's trying to maintain her independence while living in the San Francisco Bay Area. Luckily, her service dog Raider is trained to get help if Tessa needs it but is physically unable to get it herself due to a seizure. Unfortunately, a disturbing situation led Tessa to realize that many people won't know what to do if Raider approaches them.
While out shopping with Raider, Tessa had an incident. Luckily, it wasn't a seizure. She had only tripped, but when she fell flat on her face, her service dog Raider thought she was having a seizure and he took off to get help. Since Tessa was alright, she followed after Raider. After dusting off her jeans and her ego, she headed in the direction that her dog had gone.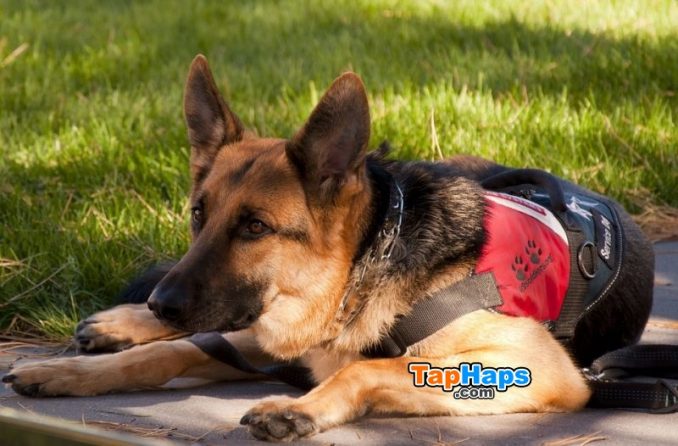 That's when she saw him try to alert a woman, and the woman's reaction quickly had Tessa taking to social media to sound the alarm about what she witnessed. Her post is serving as a powerful lesson and public service announcement regarding what a person should do if approached by a service dog without its owner.
"I found him trying to get the attention of a very annoyed woman," Tessa wrote in her post on Tumblr. "She was swatting him away and telling him to go away." Seeing her service dog, desperately trying to alert someone to help her but being ignored, prompted Tessa's "Service Dog PCA," where she pointed out in the now-viral post, "If a service dog without a person approaches you, it means the person is down and in need of help."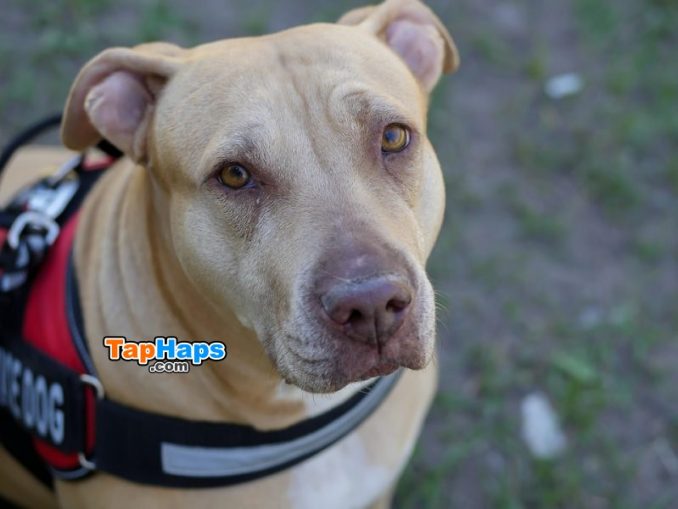 "Don't get scared, don't get annoyed, follow the dog!" she pleaded. "If it had been an emergency situation, I could have vomited and choked, I could have hit my head, I could have had so many things happen to me," she added, making it clear that a service dog without its owner could indicate a life or death situation is unfolding nearby. As for Raider, Tessa explained, "We're going to update his training so if the first person doesn't cooperate, he moves on."
As her post quickly went viral, spreading all over social media, the TODAY show brought on an expert from the Guide Dog Foundation to answer questions that arose because of Tessa's story.
Many social media users admitted that they didn't realize what they should do in such a situation. Although most were aware that they shouldn't approach or pet a service dog without their owner's permission since the animal is working and distracting it can have serious consequences, many didn't realize that they should pay attention to a service dog if the animal is alone and trying to get their attention. The simple rule is if a service dog approaches without a person, follow them.
Tessa humorously got that point across as she wrote, "If what's-his-face could understand that Lassie wanted him to go to the well, you can figure out that a dog in a vest proclaiming it a service dog wants you to follow him." Tessa told BuzzFeed News that she's overwhelmed but happy that people are spreading the message so that others will know what to do if they find themselves facing the same circumstances. "It's great. It's a little overwhelming, but I'm really glad that the message is out there," she said. It's really is a simple lesson that everyone should know since it very well could save a life.