After experiencing the magic of bath bombs in the tub, a group of friends decided to undertake an unconventional experiment. Would a homemade 2,000-pound bath bomb have the same awesome effect in their swimming pool, turning the entire thing into a multi-colored spa? There was only one way to find out.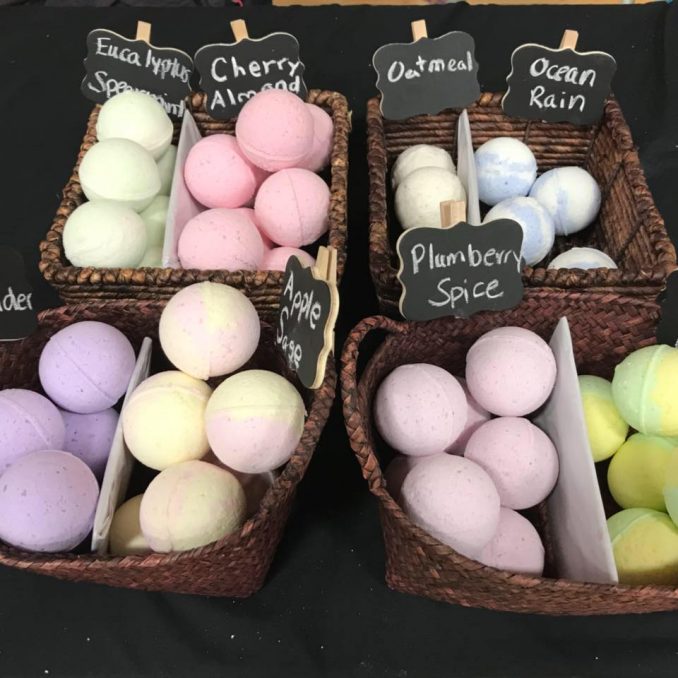 There's nothing like an at-home spa day to relax and rejuvenate without breaking the bank. When you're feeling stressed, just light a few candles, get some tea or a glass of wine, and soak in a tub that smells delicious by using your favorite scented bath bomb.
There's truly something for everyone. Some bath bombs are pastel and lightly scented, while others look like unicorn vomit or a galaxy chock-full of glitter. A few companies have even upped their bath bomb game by adding surprises to their products that are revealed once the bomb dissolves. If you're feeling crafty, you can even make your own!
The three main ingredients are baking soda, citric acid, and cornstarch. To make the bath bomb smell good and look pretty, you'll also want to add some sort of essential oil and food-safe dye that won't turn you or your bath an unnatural color. Once you've assembled the ingredients, simply mix one part cornstarch, one part citric acid, and two parts baking soda. After carefully mixing in the liquids a little at a time, pack the mixture into a circular mold and let it dry.
The process of constructing a pool-sized bath bomb is a bit more complicated, but the folks over at Vat19 didn't let that stop them. They got their hands on 50-pound bags of ingredients, a cement mixer, and a giant fiberglass sphere to form their mold and they set about making what we can only assume is the world's largest bath bomb. I hope they called the Guinness Book of World Records.
The process of constructing the world's largest bath bomb took several days. Once it was finished, the result was an unforgettable pool day the likes of which the group had never experienced before.
But first, they set about making a giant fiberglass mold that would allow their ingredients to dry into the form of the bath bomb. Then, they used a cement mixer to combine their ingredients, as mixing together 50-pound bags by hand would have been quite a chore. They even added dye that would turn their pool an interesting color once the bomb was released.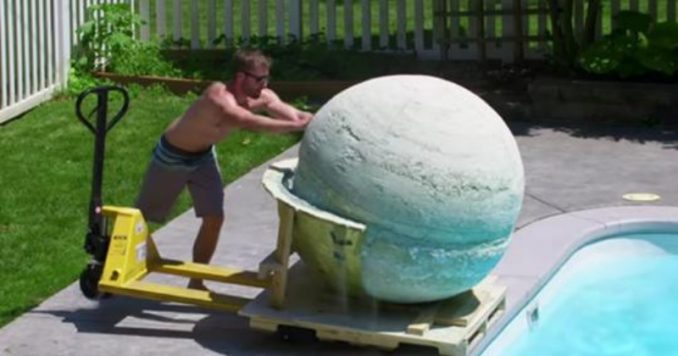 After everything was said and done, the bath bomb weighed a whopping 2,000 pounds. When the moment of truth came, the friends gathered in their pool for the experience of a lifetime. As the giant bath bomb was dropped, its massive size created a tidal wave, much to the amusement of everyone in the pool.
From the looks of the amazing video, everyone had a fantastic time. I'd really hate to be the one cleaning that pool out afterward, though.