The shocking moment a racist man berated a couple in a Walmart parking lot has been captured on video, and it's leaving jaws dropped all across social media. "I will kill your children!" the angry racist yells, but that's not even the worst of it.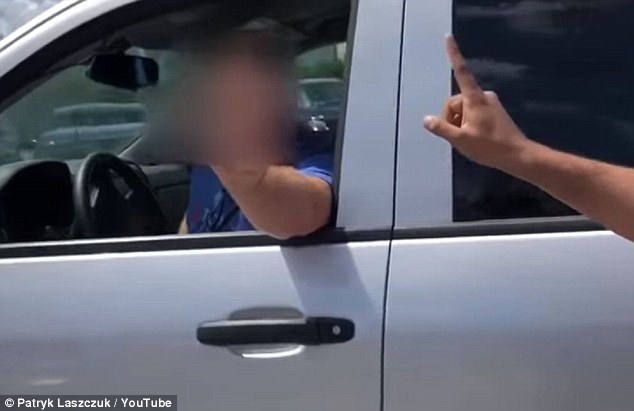 Dale Robertson has received a lot of unwanted attention after Patryk Laszczuk shared a video of the 47-year-old Toronto man engaging in a showdown in Stoney Creek, Ontario. The footage, posted on YouTube by Laszczuk after he blurred the faces of everyone involved, has not only left viewers in utter disbelief, but it's landed Robertson in big trouble as well after he yelled racist insults at an Indian man and his wife.
The heated confrontation was sent to Laszczuk by the Indian man, who he says is his coworker. The colleague texted Laszczuk the footage, saying he just had a "racist encounter" outside of the Walmart Supercenter on Centennial Parkway North in Stoney Creek, east of Hamilton. According to Daily Mail, the shocking clip was captured on a Friday afternoon after Robertson lost his cool with the Indian couple.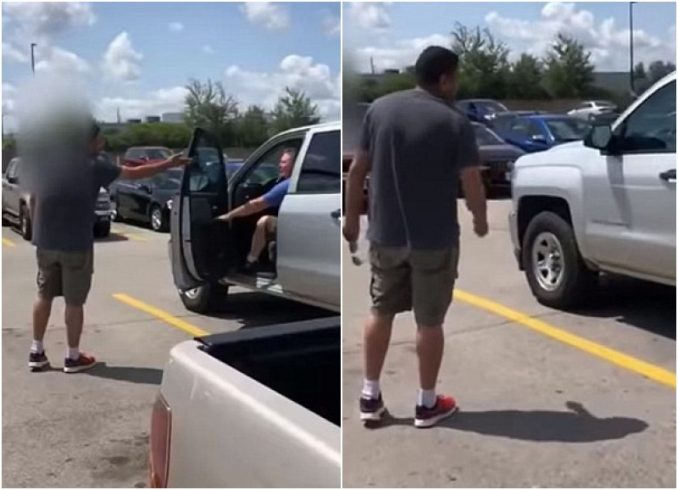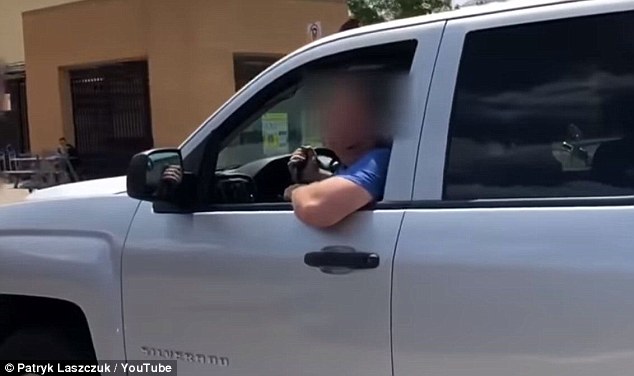 Allegedly, the argument started after the couple tried to back into a parking spot and apparently got in Robertson's way. As the situation escalated, the Indian man's wife began to record the encounter on her phone. As the video begins, Robertson is seen getting into a silver pickup, while another man tries to talk to him, shaking his finger and asking him what kind of example he thinks he's setting.
Shockingly, the person holding the camera appears to get hit by the truck as Robertson accelerates then hits the brakes. "Oops," he says, before shouting, "Get out of the way." Undeterred, the other man walks alongside Robertson's truck as it slowly tries to drive away. As Robertson points his finger out the window, the other man briefly grabs his arm. "You put your f–king hands on me I will break your leg," Robertson yells from the truck.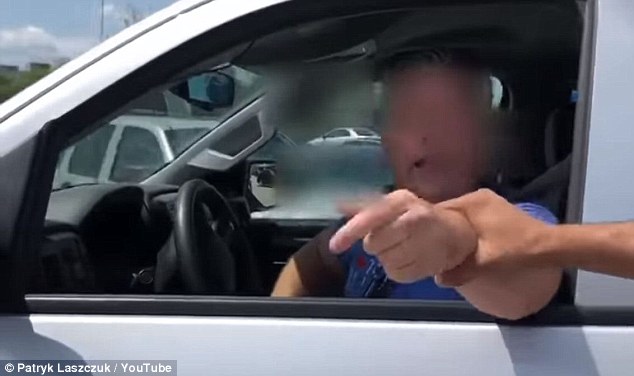 The other man tries to get him to calm down by telling him to "stop it," but Robertson replies, "You're the one trying to harass me. I'm driving away." Then, we learn why the Indian man has an issue that he isn't letting go. Apparently, although the argument allegedly began over parking, Robertson took it to a racist low when he began to chastise the couple for being Indian. "You want me to go to my own country? I'm a Canadian citizen," the man yells at Robertson, who yells back to admit that he's a racist.
"Show me. Prove it. I don't believe you," Robertson responds to the man's claim that he's a Canadian citizen too. Then, he crudely attempts to copy the other man's accent. "You don't talk like a Canadian," he says. "I'm racist as f–k. I don't like you, I don't like her," a rabid Robertson adds. "I would kill your children first."
After Laszczuk shared the video on Facebook, asking for help identifying the man in the truck so he can be "brought to justice," it wasn't long before Dale Robertson was identified. He has since been charged with assault, threatening death, dangerous driving, and failing to remain at the scene of an accident in connection with the incident. Police are also investigating it as a possible hate crime.
Authorities have confirmed that the video is of the incident they're investigating, according to CBC. According to police, the woman who was struck by Robertson's truck suffered minor injuries after being hit but has since been medically cleared.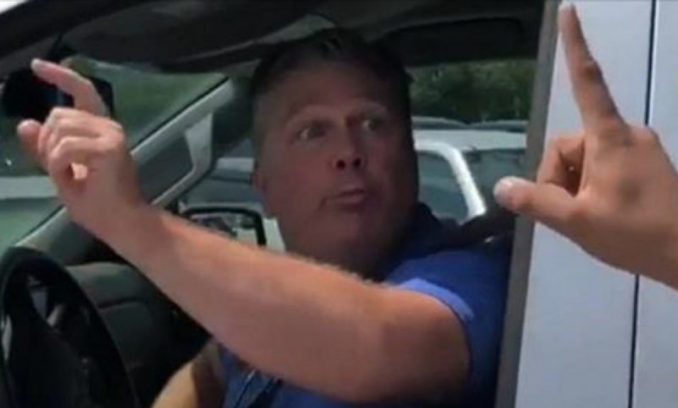 Laszczuk said his coworker and his wife are originally from India but are Canadian citizens who have been living in Canada for at least the past seven years. "I was horrified," he said, adding that the man's comments and threats crossed a line. "That's disgusting, whether it's a fight or not, that's disgusting." Indeed, this is disgusting.
While someone doing something idiotic or even dangerous to fellow drivers on a parking lot can lead to frustrations, there is simply no excuse to turn that into an attack over the person's race or ethnicity. Furthermore, it's not a reason to threaten to kill them or their children. And, it shouldn't even need to be said, but there's not a good excuse for running someone over. This behavior, regardless of what may have led up to it, is shameful and disturbing. Robertson shouldn't be allowed behind the wheel of a vehicle — he needs to spend some time behind bars instead until he learns to behave like a civilized human being.