A 12-year-old girl was walking with her baby brother when a gunman suddenly appeared and fired 12 rounds at her from just feet away. Incredibly, security camera footage captured the unexplainable miracle that happened next.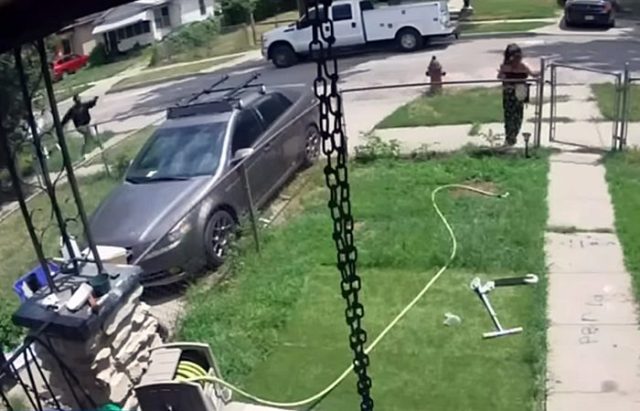 Rubi Olivas, 12, was in her front yard watering her mother's tomatoes when she came face to face with every parent's nightmare. As she made her way down the driveway of her home in Kansas City, Missouri, a strange noise caused her to turn around and stop dead in her tracks.
Rubi was making her way along the chainlink fence that surrounds her yard while holding her baby brother, 11-month-old Julian, on her hip. Before she could make it to the gate, she was confronted from behind by a gunman, who rushed up to her and stood just feet away from her and the baby.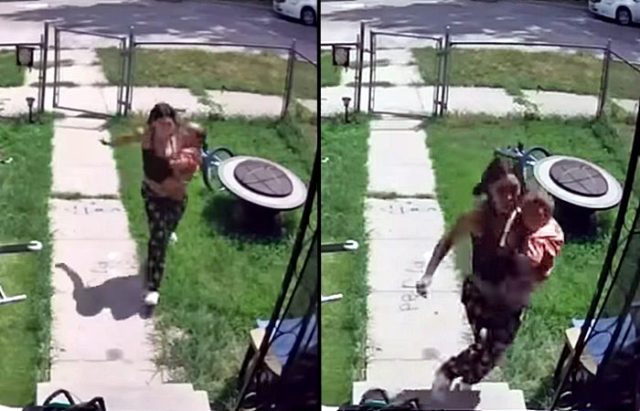 Within an instant, the gunman opened fire, churning out round after round directly at the young girl and infant. Completely defenseless, Rubi immediately opened the gate and sprinted toward her front door in a desperate attempt to save her and her brother's life. Surveillance footage captured the moment the girl ripped open the screen door and dashed inside to the screams of her mother, who was on her way to see what caused the commotion.
Miraculously, Rubi and Julian were completely unharmed. Police determined that, of a total of 14 rounds fired at the children, not one had even grazed the pair, the Daily Mail reports. Unfortunately, their mother wasn't as lucky.
Rosa Olivas was struck by one of the rounds that missed her children, wounding her leg. The round broke her femur, requiring her to have a rod surgically installed in her leg. The round remains in her body and is unable to be extracted. Of course, the mother's only concern was the safety of her children, she told KCTV.
"I hear gunshots and I get up off the floor very fast. It did not give me no kind of time to think about anything," Rosa recalled. "I feel there was an angel that wrapped her up and threw her in the house because nothing happened. No scratch on her, no scratch on my son."
The shooter, identified only as a 16-year-old male, was later arrested. Rosa described the suspect as a boy who has repeatedly bullied her daughter.
"Take care of your kids, make sure they're a priority," Rosa said. "If they're getting bullied, go to talk to the school, talk to the teachers, to the principal, to whoever you have to keep your babies safe."
While in the hospital, Rosa said she would not return with her children to the house after she is released. Instead, she hoped to raise money through a Go Fund Me page to cover her medical bills and moving expenses.
"There is zero chance of us going back," Rosa said.
Police did not release the name of the alleged shooter since he is a minor. However, Rosa claimed she knows who the suspect is, and her daughter appears to have caught enough of a glimpse of her attacker. The surveillance footage should be all that's needed to secure a conviction.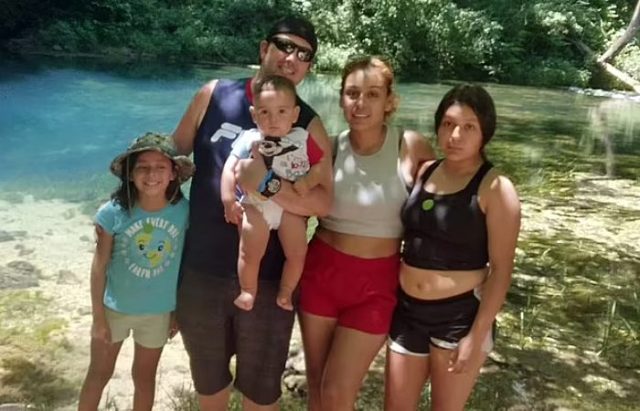 Rosa believes that her children only survived because of a miracle. Still, she isn't willing to test fate again. Instead, she plans to move her family far away from her daughter's attacker.
The fact that not one of the rounds struck either of the children even as the gunman stood just feet away is nothing short of miraculous. Hopefully, Rosa and her children can find peace as they move far away from the place that holds so much trauma.