A Louisiana surveyor was walking through the woods along the Amite River when something random caught his attention. As he took a closer look, he made a discovery that not only gave him goosebumps but filled him with the "funny feeling" that he wasn't alone.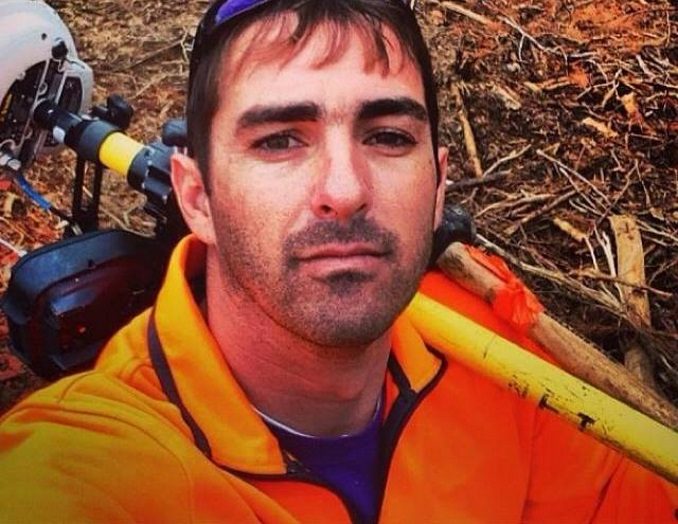 Randy Marks might just have the best office in the world. The 31-year-old surveyor doesn't sit in a cubicle all day. Instead, his workplace is the vast and great outdoors. In such an environment, it might be easy to feel insignificant, but one trip through his office in the forest ensured this Louisiana man didn't feel alone.
Marks went to work on an otherwise typical Wednesday morning, never expecting that he'd have a spiritual encounter with what he says was "someone from above saying, 'hello.'" He started his day like he would any other, checking his remote GPS gear before heading out into the woods to do what he always does.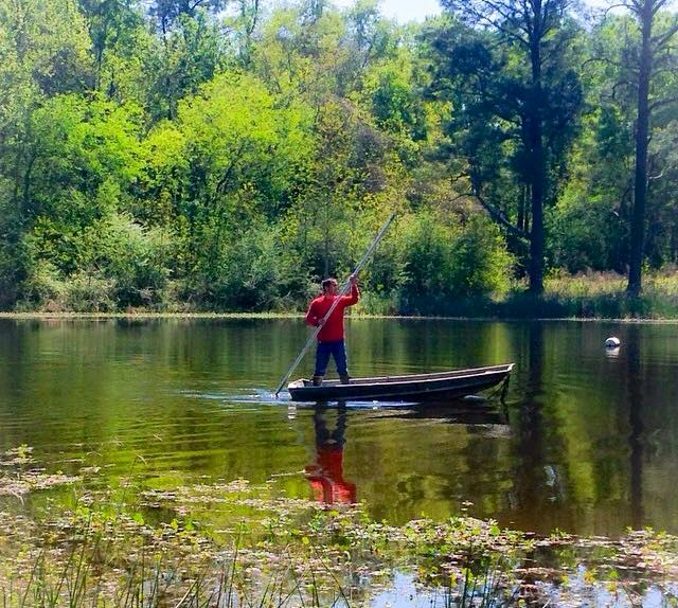 Marks set out along the banks of the Amite River near Clinton, Louisiana, enjoying the sights along his trek. "My favorite part about surveying is just being out in the woods," Marks explained. "Just being exposed to a lot of different things — from flowers to weird trees. You get to see a lot of different things that, normally, people don't get to see."
As he was thinking about life and the infinite world beyond the woods, something he likes to do to pass the time while on his walks, something along the bank caught his attention, so he went to check it out. It was a rock, but he'd soon find it was far from ordinary. "I just happened to see that one. It was kind of sticking out," he recalled.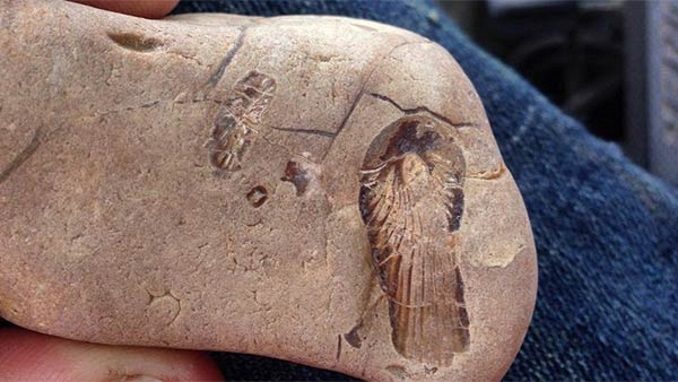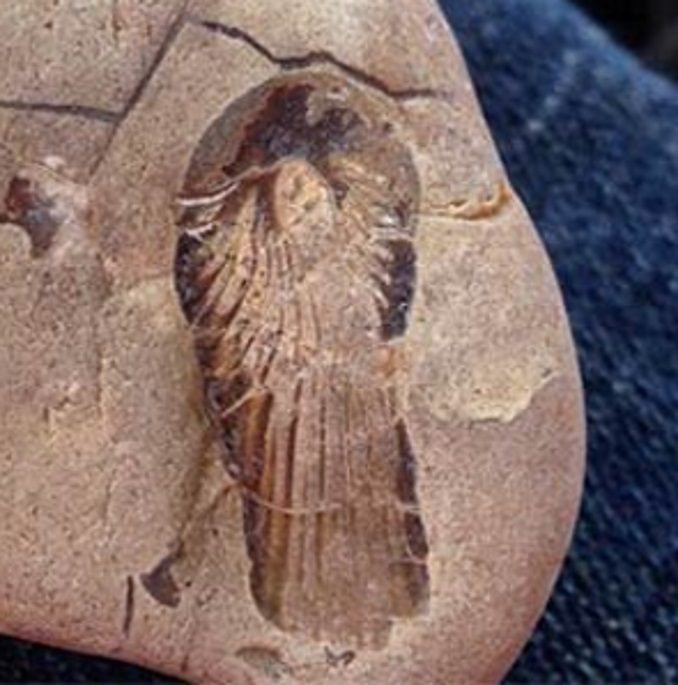 When he turned it over, there was something on the other side that he has seen hundreds of times throughout his career — a fossil — but this fossil was different. "As I picked it up and I saw it, to me, it looked like an angel. Actually, a bald-headed angel. It gave me a funny feeling. Actually, I got the goosebumps," Marks said.
"Molded into a rock left here by the receding waters of the Amite is a small hollow spot. A face seems to smile back from a rough spot in the bowl. Ridges trailing from the face seem to outline a flowing gown," Action News 5 reported, adding that "wings seem to encircle the face."
While many will look at the fossil and see nothing more than a strange design that's been molded into a rock, Marks says he would like to believe it's something more than that. Although he knows in his mind that it's just a strange fossil from a riverbed, in his heart, he thinks it's something more. "I think it's just something as simple as God letting us know He's out there. He's with us all the time. That's what I think," Marks explained, and it's hard to disagree.
Whether it be through something as simple as an image in the form of a fossil or something more spectacular like saving someone's life against all odds, God is around us, performing miracles, all the time. While many may say that we shouldn't put too much stock into something like this, perhaps just the opposite is true. Things like this could be God's way of reminding the faithful that He's here for us — and that might be the comforting thought someone needs. When life's roads turn rocky — no pun intended — it's nice to be reminded that God has angels watching over us.