The boy came home to his parents and begged them to not make him see the woman again. When they saw the security footage, they understood why.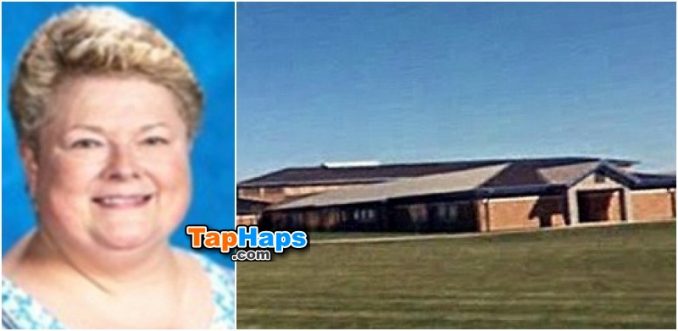 Barb Williams, an Ohio kindergarten teacher, was placed on unpaid leave for 10 days after surveillance cameras caught her grabbing a 6-year-old student by the face. However, this was not enough according to the young boy's family, who demanded the educator be fired. "I'm sick of you," they heard the older teacher scream. "I'm sick of your parents."
Williams had been teaching at Riverdale Schools in Hancock County for 10 years, and she can be seen in video footage grabbing the 6-year-old's face as he is walking down the hallway to use the bathroom. She then proceeds to grab him by the shirt, lift him up in the air, and push him up against the wall. "I will rip you apart," she said.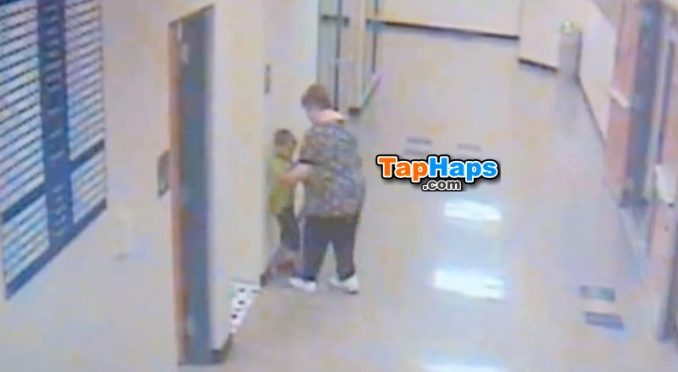 According to the kindergartner's parents, the school initially tried to downplay the severity of the incident. But once the security footage was made available to them, they said there was no mistaking why their son came home bruised and terrified to return to the classroom. "I would consider what would happen to myself if I were to do that to her," said Anthony Nelson, father of the 6-year-old student, Ian. "If I were to do that to her, I would go to jail."
When questioned about the incident, Barb Williams admitted she was "hard on [Ian]" and yelled at him. However, she made no mention of physical contact until pressed by school officials. "I was loud, in his face, and I pushed him back," she said. "I feel like I was over the top/edge. He's pushing me over the top/edge."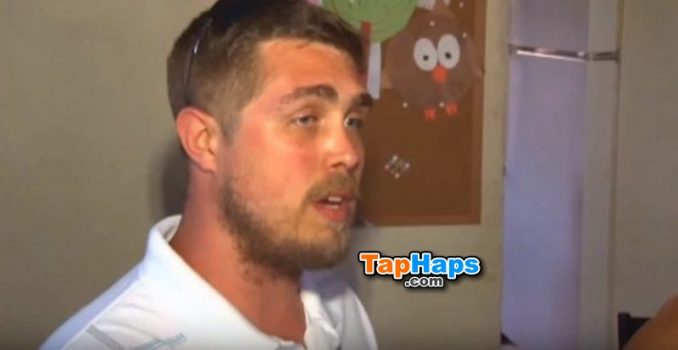 "We thought it was just a little incident that happened, and that's what the school made it out to sound like," explained Anthony Nelson. "And then all of a sudden we get this video today and this is just outrageous," he continued.
Anthony and his wife Autumn say that Ian had a bruise on the back of his head due to being pushed up against the wall by his teacher. "He's scared of her," said Autumn Nelson. "Even going to the school next year or the year after, he will still have to see her if she is present in the building. That's probably going to scare him."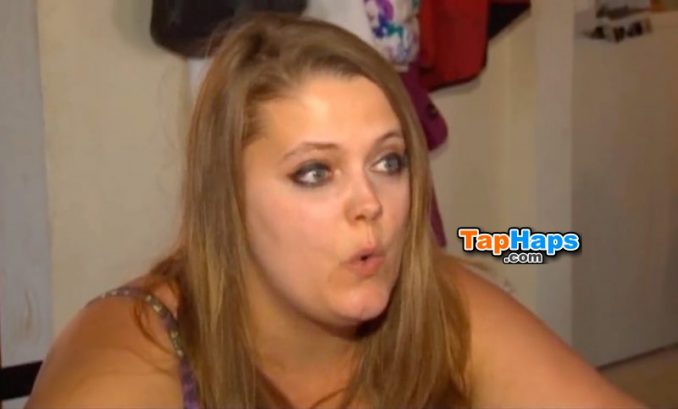 Anthony revealed that the Nelsons tried to get Ian moved to a different class following the incident, but school officials refused. "The principal told us at that time that she's a highly recommended teacher and they are unwilling to transfer him to a different class," he said.
District Superintendent Eric Hoffman has reached out to apologize to the Nelsons for what happened. Meanwhile, the school filed reports with the local police department, Child Protective Services, and the Department of Education. Barb Williams ended up resigning herself.
In court, Barb Williams made a plea deal with the prosecution. They lessened her charge to attempted child endangerment, a second-degree misdemeanor, and ordered her to attend anger management and to pay a $250 fine. The judge considered Barb's witness statements, clean criminal record, and Ian's lack of injuries when assigning the sentence. As can be imagined, the family was less than thrilled with the verdict.
Teaching kindergarten requires a healthy amount of patience. You simply cannot be using physical force to overpower children at school. This shouldn't even need to be said. What's worse, if this is what the cameras outside of the classroom caught, we can only wonder about all of the things that went on behind closed doors, which we do not know about. That's enough to make any parent hesitant about who is being entrusted with the care of their child.