An article in an edition of a middle school newspaper highlighted advice for staging a protest. Although the subject is enough to raise eyebrows on its own, the column's special "rules" for children based on their race have garnered a backlash.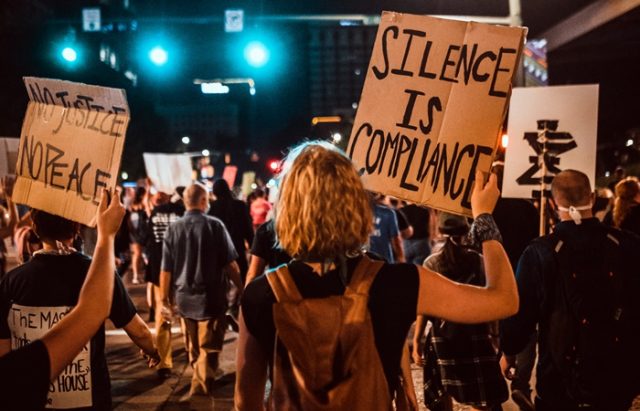 In an issue of Minneapolis Public Schools Community Education's newspaper the Rhino Report, a student writer penned a column called "Protest Tips and Etiquette," Fox News reported. The article addressed preteen students, urging them to organize and participate in demonstrations regarding police-involved shootings of black individuals.
However, it also included additional commands aimed toward "white" children who wished to take part. The front-page article warned children not to be too active when it comes to protests supporting their black allies. In fact, the column even told white children to remain silent so that only "black voices" are heard.
"…if you're not Black, remember that you're there to show your support and amplify Black voices," the first tip read. "ESPECIALLY if you're White, if they're offering the megaphone for anyone to speak, it's not for you. You are here to listen and to show support."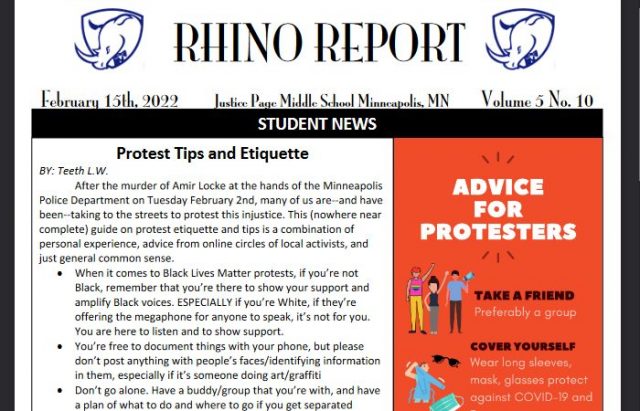 The tips warned students not to post any pictures or videos that identify their comrades, even if they are committing a crime.
"You're free to document things with your phone, but please don't post anything with people's faces/identifying information in them, especially if it's someone doing art/graffiti," the tip reads.
Perhaps most disturbing is the element of fear many of the guidelines contain. In another tip, the author suggests that paranoia is a positive attribute when it comes to interacting with law enforcement.
"Wear nondescript clothing. Even if you aren't breaking the law, law enforcement may still try to come after you, [and] in these situations it's better to be paranoid than careless," the writer advises.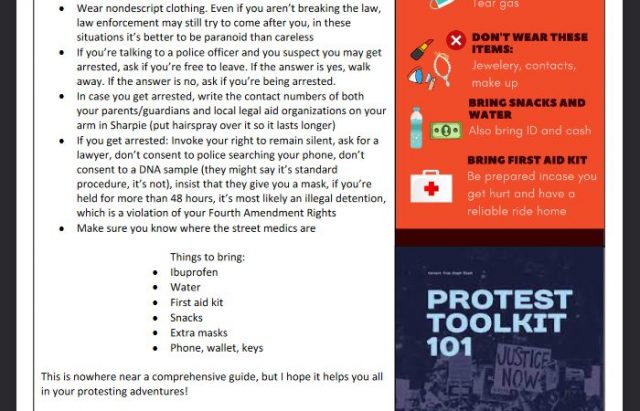 The article adds a list of items that students should bring with them when they protest, including face coverings and snacks. It also instructs students to bring a first aid kit in case they are inundated with tear gas.
Unsurprisingly, the article didn't go over well with the community. In a statement, Minneapolis Public Schools reiterated that the views expressed in the newspaper are those of the students.
"At Minneapolis Public Schools, we value and encourage student voice," the district said. "The Rhino Report newsletter is a student publication that was written by students in an after school community education program. The publication represents the viewpoints of students, very similar to an editorial written for a newspaper."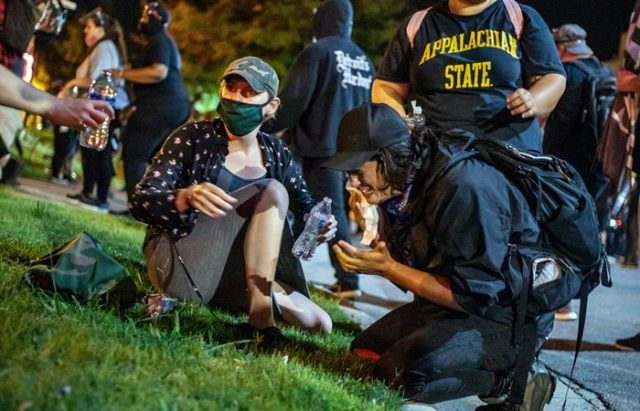 Outraged by the racial and political bias encompassed by the article, parental rights advocacy group Parents Defending Education (PDE) criticized the district's response to such inflammatory and potentially dangerous advice.
"It is inappropriate for a school system to be providing protesting advice to 12-year-olds, especially when it is for particular causes and varies based on students' race," PDE director of outreach Erika Sanzi said. "It is also a problem that it was done behind the backs of parents."
The parents confronted the school district, but the district pointed the finger at the students. It's almost as if the students are setting the tone for their own school experience, and no one wants to take responsibility.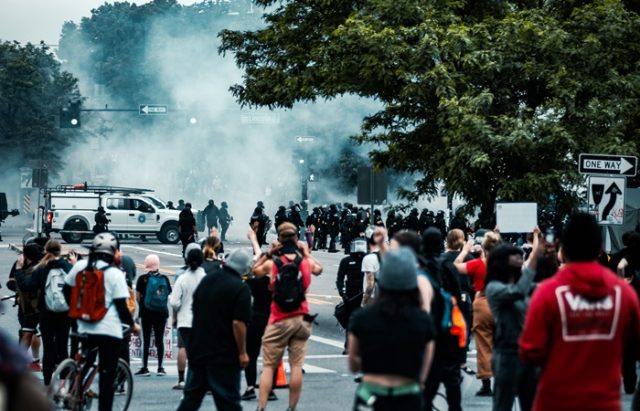 If anyone truly believes that protests of this nature can get dangerous, urging children to take part in such demonstrations is incredibly reckless. Protesting should be left to adults, who have a better grasp of the implications and consequences of demonstrating against law enforcement.
Academics should be the focus of the public education system. Judging by the student author's headlining concerns, this hasn't been the case for some time now.