Around 100 people were working at a factory when an EF-4 tornado tore through the building. The entire structure was leveled, leaving dozens trapped and fighting for their lives beneath the debris. Then, an inmate stumbled upon the trapped victims.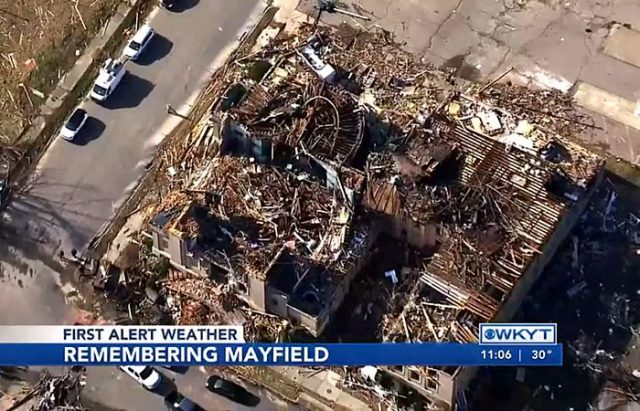 Graves County inmate Marco Sanchez was granted the privilege by the jail to work at the candle factory in Kentucky, WKYT reported. When the building collapsed on the workers, he was also one of the few individuals who was able to dig himself out. With cracked ribs and a broken leg, Sanchez began searching for survivors amid the rubble.
"I heard wind, my ears were ringing, I lost my balance," Sanchez recalled. "Everything happened within seconds. I was sitting on top of the building thinking, 'what do I do?' I was by myself. No one was around. It was dark. No responses. No people were around."
One by one, Sanchez pulled people out of the debris. Then, he came across a woman pinned under metal sheets and 55-gallon drums. Unable to free her by brute force, he turned to his street smarts, he told WTVF.
"I went in search for tools, and I drained the liquid from the drums, so I could take some weight off, and would be able to get them out," Sanchez said.
After saving all he could before first responders arrived, Sanchez hitched a ride on a shuttle bus to a local shelter. He then approached a trooper to tell him that he is an inmate and needs to be taken back into custody. Sanchez was surprised when the officer told him that he would have to wait because the jail was destroyed as well.
After finally getting in contact with jail staff, Sanchez was placed back in custody. However, when Sheriff Jon Hayden heard about the mysterious inmate who rescued survivors and turned himself back in, he went searching for the prisoner's identity.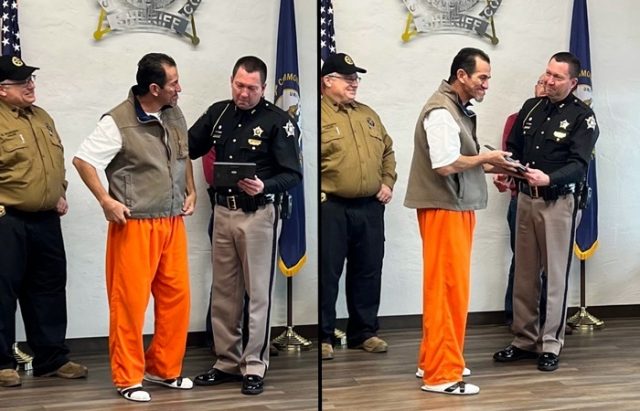 After some checking, Sheriff Hayden got in touch with McCracken Circuit Judge Tim Kaltenbach to discuss re-assessing Sanchez's sentence. Since the inmate had only two weeks remaining on his sentence, the court decided that he should be released on probation. Incredibly, Sanchez declined his early freedom, choosing to complete his sentence to atone for his past actions.
"I thought because of what I did that led me to incarceration, it was something that I did and I deserve to do the time," Sanchez said. "People have been so generous. It's brought my confidence back. I have the community, I have my family. There's a lot of job offers."
Sanchez had received a year in jail for stealing a phone and wanted to serve out his time. However, his incredible actions have gone viral, and the city banded together to help his reintroduction into society go as smoothly as possible.
"Mr. Sanchez had a lot of decisions to make that night," Sheriff Hayden wrote. "He could have made the decision to only save himself, but he didn't. His actions likely resulted in other lives being saved. The series of decisions he made over the next several hours were the right decisions and we applaud you for that sir."
Sanchez made it known that he wished to remain in Mayfield to help rebuild the community in the wake of the devastation from the tornado. As such, the sheriff's office helped him set up temporary housing. Additionally, he has reconnected with family members he hasn't seen in 15 years, which is a reward in itself.
Marco Sanchez has since been welcomed back into society with open arms. He has reunited with loved ones and vows to turn his life around. If anyone deserves a second chance, it's an inmate who would risk his life for others and give up his freedom in order to prove to his community that he is changed.