While participating in a Black Lives Matter protest in Minnesota, 25-year-old Motez Terriel Lee set fire to a local pawn shop. Disturbingly, his violent demonstration against the deaths of black individuals resulted in exactly that.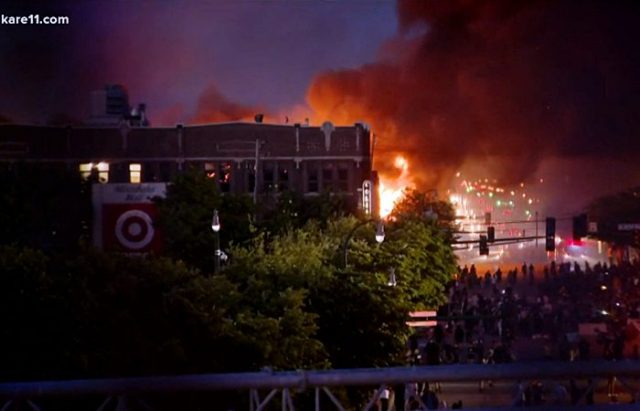 Along with other rioters and looters, Motez Terriel Lee broke into the MaX It Pawn on Lake Street, poured lighter fluid around the building, and set it on fire. What he didn't know was that someone else was in the building and was completely unaware of the imminent danger. Minutes later, the pawnshop was ablaze and firefighters were desperately trying to contain the fire.
Nearly two months after the pawnshop was destroyed, detectives discovered the charred remains of 30-year-old Oscar Lee Stewart in the rubble. The Hennepin County Medical Examiner's Office later ruled that his death was a homicide due to smoke and fire from the arson. Investigators set out to find his killer.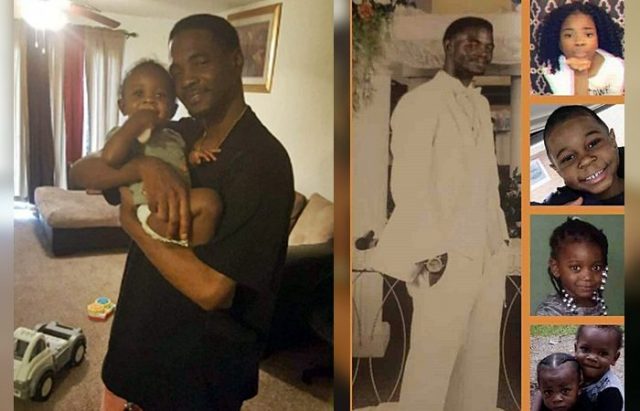 With surveillance footage capturing Motez Terriel Lee "pouring a fire accelerant around the pawnshop and lighting the accelerant on fire," he was soon arrested and charged. However, despite the medical examiner confirming that Stewart died as a result of the arson, the Department of Justice refused to charge Lee with murder. Instead, Lee was offered a deal in exchange for his guilty plea.
If Lee confessed to a single count of arson, prosecutors promised to cut his sentence in half, asking the court to give him just 144 months, which is a major "variance from the sentence guidance which outlined a 235- to 240-month sentence," the Rochester Post-Bulletin reported. Incredibly, the judge handed him an even better deal, sentencing him to just 120 months behind bars.
"Mr. Lee credibly states that he was in the streets to protest unlawful police violence against black men, and there is no basis to disbelieve this statement," prosecutors wrote. "Mr. Lee, appropriately, acknowledges that he 'could have demonstrated in a different way,' but that he was 'caught up in the fury of the mob after living as a black man watching his peers suffer at the hands of police.'"
Understandably, Stewart's family is frustrated over the court's decision. After his five children are left without a father, they are now feeling left without justice as well. While Janie McGee wants to see Lee charged with her son's murder, Delois Stewart-McGee is torn over her brother's death, KARE reports.
"It's a lose on both ends," Stewart's sister said.

"[Lee] should be charged, because he took it to a whole different level," Stewart's mother said.
Although Lee apologized to Stewart's family, he insisted that his reasons for the arson were completely justified.
"I was hoping to be another voice added to the cry for change. I wanted to be part of the solution instead of being part of the problem. Though I don't stand by my actions, I stand by my reasons behind them," Lee said.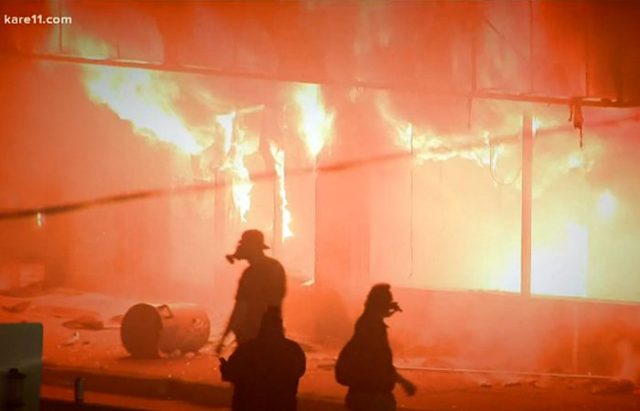 Lee was defended by BLM supporters, many of whom raised money for his legal defense. Some even wrote letters to the judge, hoping for a not guilty verdict before his final agreement to a plea deal.
Oscar Lee Stewart's family set up a Go Fund Me account to help with financial costs involving his funeral expenses. Sadly, this will be their only consolation.
"Oscar was a son, brother, uncle, husband and father of five kids ranging in the ages of 12 to 1 years old. He was always willing to help someone weather it was someone whom car had broke down on the side of the road to someone just needing to vent, if he could help in any kind of way he would. Willingly!!! Without any judgement," the family wrote.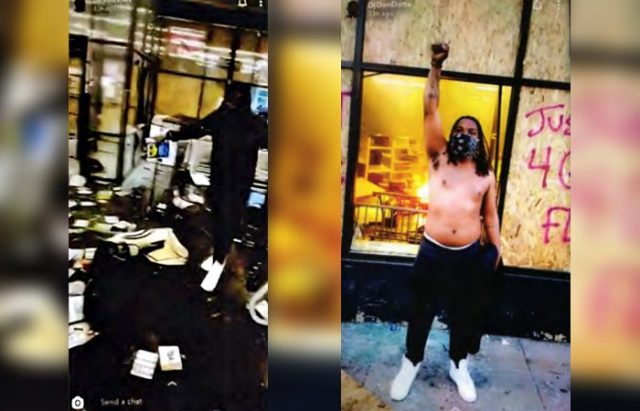 Perhaps the most disturbing aspect of this case is that Motez Terriel Lee is more concerned about the BLM agenda than the fact that he has taken another man's life. While he expresses remorse over Oscar Lee Stewart's death in one breath, he defends his deadly actions in another.
In the name of justice for black lives, several black lives have suffered injustice. Not only did the rioting accomplish nothing for the cause, but it also harmed the black community, destroyed a black life, and devastated an entire black family.