An atheist group has demanded that a Veteran's Administration hospital remove a Bible, which was donated by a 95-year-old WWII POW who survived a German concentration camp. After being threatened with a major lawsuit, no one was expecting the hospital's response.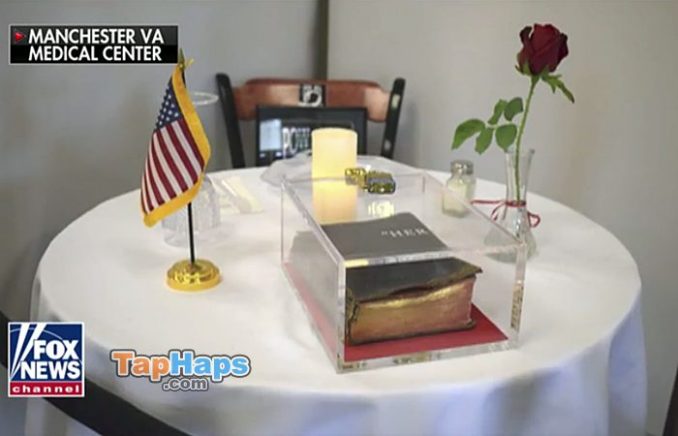 The Military Religious Freedom Foundation (MRFF) filed a lawsuit against the Department of Veterans Affairs over a Bible displayed on a POW/MIA memorial table at a VA facility in New Hampshire. Founder Mikey Weinstein asserted that displaying the Bible, which was donated by an elderly veteran who survived one of Hitler's concentration camps, is an effort to exert "Christian triumphalism," USA Today reports.
"That is stamping it with the approval of raising one faith over all the others," he said. "From our perspective, it's a repugnant example of fundamentalist Christian triumphalism, exceptionalism, superiority, and domination, and it cannot stand."
Weinstein confirmed that the group is filing the lawsuit on behalf of just one person — New Hampshire veteran James Chamberlain. Apparently, Chamberlain believes that because the Bible's presence bothers him, no one should be able to see it.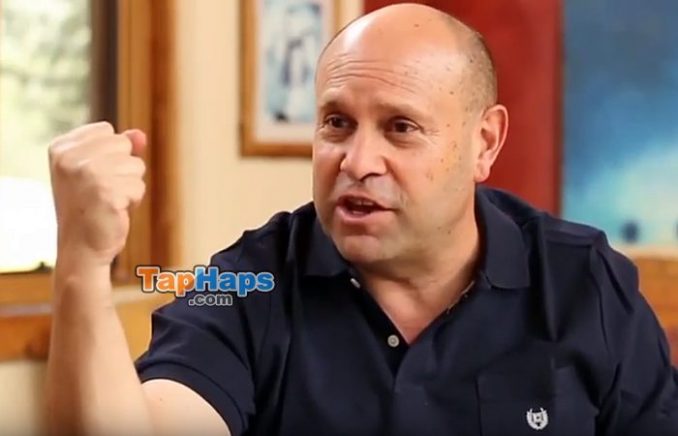 Fearing a costly and lengthy lawsuit, the Manchester VA Medical Center initially removed the historic Bible. However, after reviewing the allegation and re-evaluating the meaning behind the display, the administration gave a response that no one saw coming.
According to FOX News, the VA put the Bible back in its glass display on the table and announced to the atheist group that demanding they remove the memorial is an "outrage" and adding that they won't be "bullied" by the offended minority.
"This lawsuit – backed by a group known for questionable practices and unsuccessful lawsuits – is nothing more than an attempt to force VA into censoring a show of respect for America's POW/MIA community," Department of Veteran Affair Press Secretary Curt Cashour said. "Make no mistake: VA will not be bullied on this issue."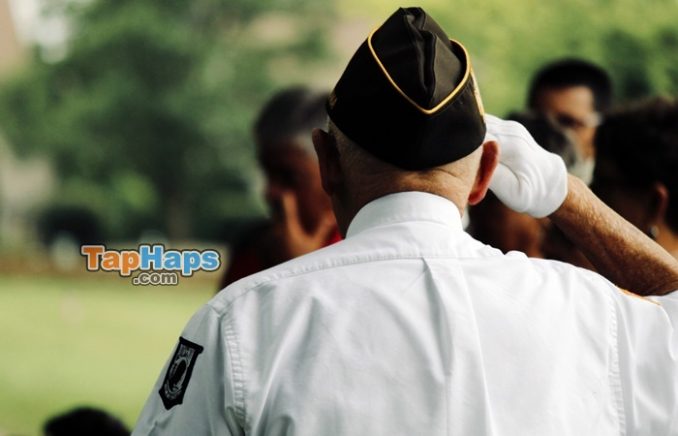 VA spokeswoman Kristin Pressly promised that the Bible will "remain indefinitely" as part of the POW/MIA memorial table. Additionally, the VA issued an official apology — but it wasn't to Chamberlain.
"We apologize to the Veterans, families and other stakeholders who were offended by our incorrect removal of this Bible," she said.
The VA determined that the battered Bible will proudly remain on display at the hospital in memoriam of the soldiers who were imprisoned and died during Adolf Hitler's reign. The Bible was donated by former U.S. Army Air Corps Technical Sergeant (TSgt) Herman "Herk" Streitburger, who survived imprisonment at a German POW camp. The VA believes that it would be disrespectful to Streitburger and his fellow POWs to remove the book.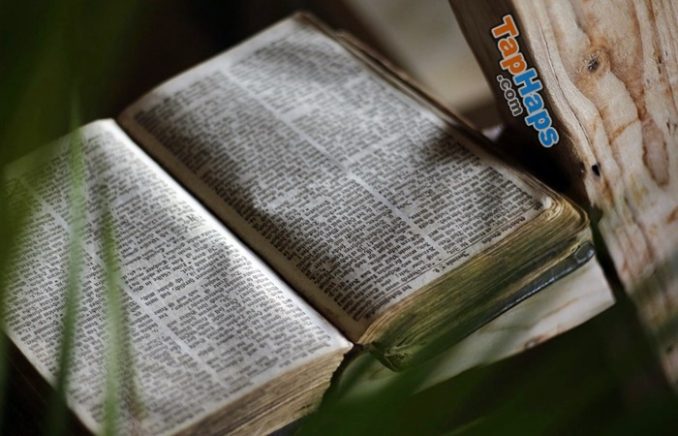 National League of POW/MIA Families chief executive and chairman Ann Mills-Griffiths didn't hold back when it came to criticizing Weinstein's lawsuit. She called that foundation's assertions "absurd and stupid," adding that they are nothing more than "politically correct cowards" for attacking veterans.
"It's not our freedom that would be taken away by them deciding what should be on a missing man table?" Mills-Griffiths said. "That is the way we do it regularly, and this group continues to try to undercut any mention of God or In God We Trust, or you know, rewrite American history. Revisionist history is not high in my estimation no matter where applied."
Bizarrely, the man who initiated the lawsuit describes himself as a "devout Christian." Chamberlain explained that he "respects and loves all his military brothers and sisters and does not want to be exclusionary" by displaying the Christian tome.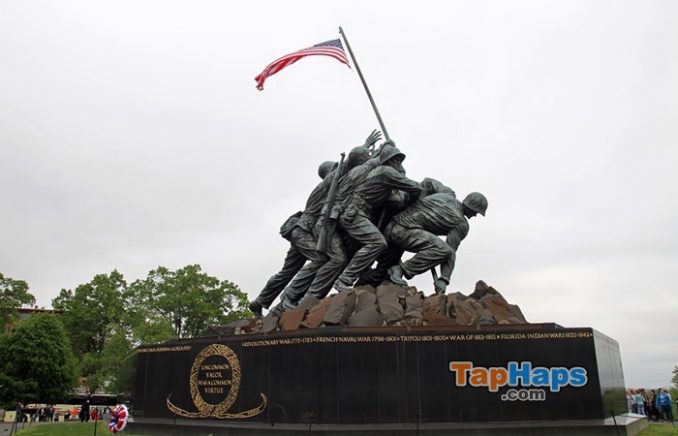 The display is part of a "missing man table," which includes an unoccupied table and single chair to signify those who were missing in action or prisoners of war. A candle symbolizes awaiting their return and a Bible signifies "strength gained through faith."
Despite Weinstein's threats to pursue the matter in court, the VA isn't backing down. The administration is showcasing the same courage and defiance in the face of tyranny that our military embodies. Our veterans fought tirelessly and valiantly for all of us. It's only right that we do the same for their rights.