An airline passenger decided to grope female flight attendants and punch another staff member after allegedly pounding drinks on a plane. He quickly learned that was a very bad idea.
Maxwell Berry, a 22-year-old Ohio native, was a passenger on a Frontier Airlines flight from Philadelphia to Miami when he decided to pass the time by allegedly pounding a few drinks during his Saturday flight. After apparently getting a bit inebriated, Berry then decided it was a good idea to grope female flight attendants before punching a male staff member in the face, according to Daily Mail. He quickly learned, however, that was a very bad idea.
According to witnesses, Berry had already had multiple drinks during the flight when he ordered another. He allegedly brushed an empty cup against the backside of a flight attendant, who told Berry "don't touch me," according to a Miami-Dade County Police report. After reportedly then spilling a drink on his shirt, Berry went to the bathroom and reemerged shirtless. Crew members had to help him get a clean shirt out of his carry-on luggage, but the chaos was far from over.
After walking around the aircraft for 15 minutes, Berry then allegedly groped the chest of two female flight attendants. "He came up from behind and put his arms around both of them and groped their breast again," the report said. According to police, Berry then punched a male staff member in the face after the man had been called over to watch him. That's about the time fellow passenger Alfredo Rivera, who was seated behind Berry, whipped out his phone to capture the 22-year-old's unruly behavior.
As seen in the footage captured by Rivera, Berry began to brawl with a flight attendant who was trying to subdue him. "He started to get aggressive and basically attack the male flight attendant," Rivera recalled, describing the scuffle, according to Local10.com. Unable to deescalate the situation, flight attendants were forced to take drastic measures, duct-taping the man to his seat as fellow passengers looked on — and it was all captured on camera.
In the video footage captured by Alfredo Rivera, a belligerent Maxwell Berry is seen having his head and body secured to the airplane seat with duct tape as he screams out for help, and it seemingly proved effective. After the Frontier flight landed, Berry was handcuffed and arrested. He was charged with three counts of battery and taken to Miami-Dade County Jail – TGK Correctional Center, ABC 6 Action News reported.
A statement from the airline following the arrest confirmed that "a passenger made inappropriate physical contact with a flight attendant and subsequently physically assaulted another flight attendant." The statement added, "As a result, the passenger needed to be restrained until the flight landed in Miami and law enforcement arrived. The flight attendants will be, as required in such circumstances, relieved of flying pending completion of investigation of the events."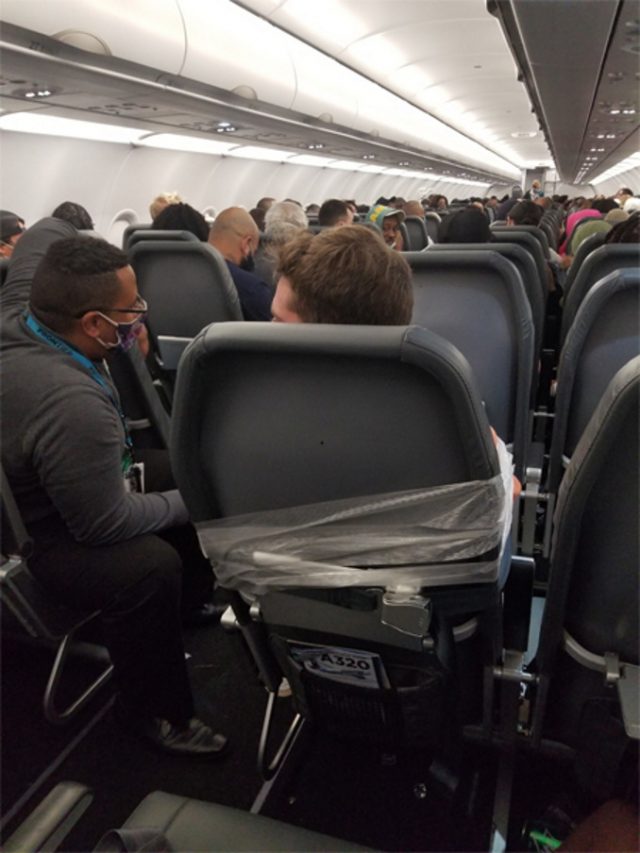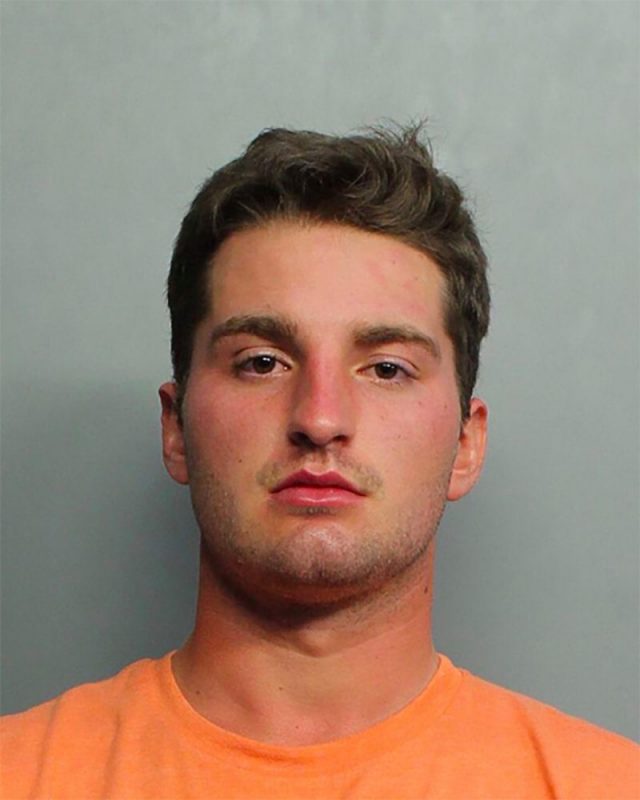 Sadly, this isn't a completely unusual occurrence. Instead, violent incidences like this one are becoming more frequent on airplanes and at airports. In fact, just prior to this particular incident, the Federal Aviation Administration (FAA) announced that airlines had reported nearly 3,300 incidents involving unruly passengers in just 6 months, the Daily Mail reported, adding that although the FAA did not track such reports in prior years, it was safe to assume numbers are at the highest ever at the time of this incident.
While many factors may contribute to the increased incidence of violent encounters on flights and at airports, one thing is for certain, especially in this case: Alcohol certainly doesn't help. So, the next time you're contemplating downing a few during a long flight, remember our buddy Maxwell Berry and be sure you can behave while under the influence. After all, an arrest and getting booked into a county jail far from home is hardly anyone's idea of an ideal vacation, and society will thank you for not becoming a drunken nuisance.