After a bride-to-be excitedly booked a block of rooms for her bridal party, the hotel tried to reverse course, telling the woman her reservation would be canceled. Rather than take the news lying down, she decided to fight back — and we could all learn from her ordeal.
Christina Leonard, a bride-to-be of Revere, Massachusetts, and her fiancé were planning their wedding at a Foxbourgh venue. In anticipation of the big day, Christina booked a block of ten rooms with the Home2 Suites by Hilton in nearby Walpole for her wedding party well in advance. Unfortunately, the Massachusetts hotel derailed the deal, telling Christina her reservations would be canceled — and their bad news came the same day as another rather big announcement.
According to MSN, it just so happened that Christina Leonard's booking was suddenly canceled on the same day that Taylor Swift announced a tour for the same weekend as the bride-to-be's planned nuptials, including performances at the nearby Gillette Stadium in Foxboro. It seemed the hotel saw dollar signs, realizing they could make much more money off of would-be concert-goers than they would from Christina's reservation, so they tried to cancel her booking, The Blaze reported.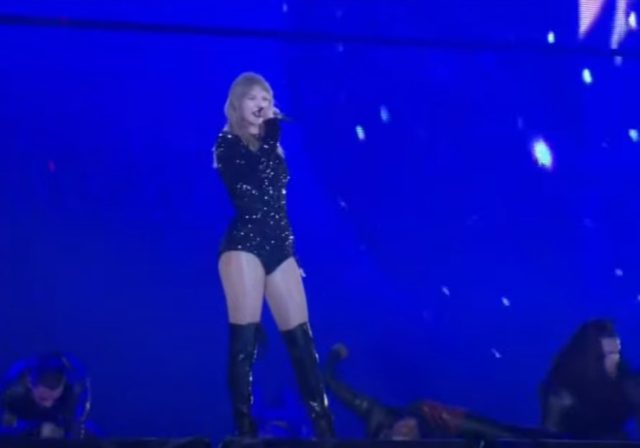 Christina Leonard was informed of the hotel's decision via email, but rather than begrudgingly accepting the news and finding other accommodations, the bride-to-be decided to fight back. "He said there's a big event coming and that's why, and I said I have a big event. Taylor Swift has a whole tour. I have one day," she told WBZ-TV. "They just want to make the most money. He told me on the phone that they could charge up to $1,000 (per room) for this."
Christina had booked the 10 rooms for only $169 a night, plus tax, so it was easy to see why the hotel wanted to ditch her reservation, but the bride-to-be said she had signed a contract and sent it back. However, according to the hotel manager, the hotel was not bound by the contract because, even though Christina had signed and returned it, the sales manager never countersigned it. "I said you can't do that. I have emails that you got it and you reached out to me, like, come on," Christina recalled.
Sadly, if the roles were reversed, Christina would be charged a cancellation fee since she had signed the contract. Realizing this, the bride-to-be decided to escalate her complaints to several levels of hotel management, but to no avail. "Just more frustrated and upset and angry," she said. Still, Christina wasn't ready to accept defeat. Instead, she decided to contact the local media as she continued to put up a fight.
When a number of local outlets picked up her story and ran it on the evening news, hotel management seemed to sing a different tune. With her story picking up steam, Christina received another email that was much different than the one received days before. "We would like to apologize for the misunderstanding with your room block at the hotel," the email read. "We would like to reinstate your room block and offer you and your fiancé complimentary accommodations for the entire weekend."
In addition to the hotel executive offering an apology for "the misunderstanding," the message also offered to reinstate the room block, provide complimentary accommodations for Leonard and her fiancé, and allow the bridal party to prepare for the wedding in the hotel's meeting space or spend time there after the reception. "I personally can only imagine how you are feeling and I can't apologize enough for the anguish this has caused you and your fiancé," wrote Jiten Hotel Management Vice President Beth Scherer.
Although Christina Leonard was happy to have her reserved rooms back, she said the hotel's apology and the extra accommodations don't really make up for what they put her through. "Thank you for doing what's right," she said. "I'm glad that I spoke up because it was needed," she added. "If I didn't speak up these companies just could do whatever they want. It's not fair." It's hard to disagree with those sentiments. Those of us who have planned a wedding know how stressful it can be. That stress doesn't need to be compounded by a greedy and sneaky hotel. So, let this be a lesson to the rest of us: When entering a contract, make sure the other party signs and returns it to you as well.