When Jake and Chelsea Osborne discovered that they were expecting a baby, they could not have been any happier. But, just one month later, Jake was deployed to Afghanistan. When he was finally sent back home to meet his newborn daughter, the soldier got the shock of his life.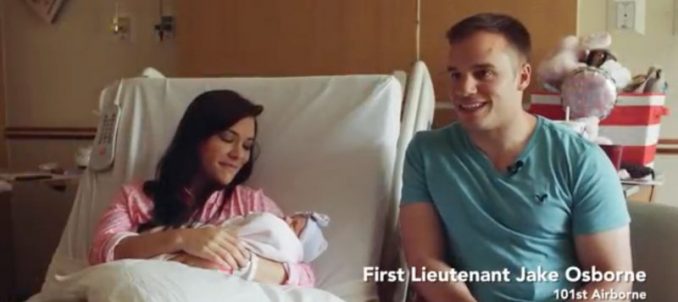 As a military wife, Chelsea Osborne was used to her husband Jake Osborne missing out on important family events. That's why she was saddened, yet not entirely surprised, when Jake was deployed just one month after she became pregnant. As Jake served overseas, he spent every day missing home, especially knowing his wife was going through the pregnancy without him present. And, as the baby's birth grew near, it became increasingly clear that he would not be home for it.
Chelsea respected the fact that her husband was serving his country, so she bravely prepared to give birth without him by her side, instead leaning on family members like Jake's sister, who committed to taking his place in the delivery room. Just in the nick of time, however, Jake's commander granted him a leave so that he would not miss the birth of his child.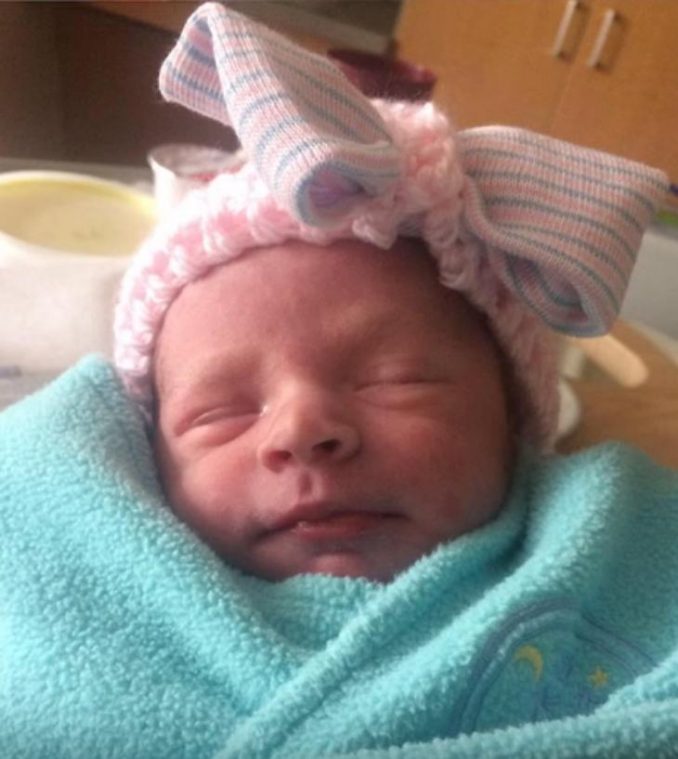 "Within two days they had me on a flight," said Jake Osborne. But, as he was on his way home, Jake got a phone call that he never saw coming. Chelsea had gone into labor, and just as they had originally suspected, she would likely give birth without her husband by her side.
It was bittersweet news as Jake traveled home, but as all parents know, there's no stopping a baby who is ready to come into the world. When Jake arrived at the hospital, Chelsea immediately put his daughter Paisley in his arms. She had just given birth to the sweet little girl, and their family of three was all together for the very first time.
"First Lieutenant Jake Osborne worried that he wouldn't be there for the birth of his first daughter," reported The San Fransisco Globe. "Osborne hoped he would get the chance to return home for the momentous occasion, but he wasn't too sure the opportunity would arise. His sister had committed to being in the operating room during the birth," the report continued.
"Osborne found himself waiting for the last leg of his flight home when he got the news about his newest family member, baby Paisley," added the Globe. Now, a video of Jake seeing Chelsea together with Paisley for the very first time has gone viral, thanks to the soldier's stunned reaction. The footage captured the moment he froze in stunned amazement at the beauty of the mother and daughter.
This touching video serves as an emotional reminder of just how much those who serve sacrifice to protect our great nation. Jake Osborne spent nearly his wife's entire pregnancy overseas.
He wasn't home to comfort Chelsea when she was sick or to help her around the house when her belly grew large and chores became difficult. He wasn't home to feel his daughter kick as she developed in her mother's womb or to feel Chelsea's pregnant stomach as it grew larger.
Like her soldier husband, Chelsea Osborne made tremendous sacrifices during her pregnancy so that Jake could serve his country. She was without physical comfort from her husband for nine long months — he wasn't there to hold her when she needed emotional support, to rub her feet when they were swollen, or to help her make plans for the birth of their first child.
Indeed, it is hard to imagine going through a time like this without the support of your spouse. Please share this beautiful story if you are grateful for the sacrifices made by this beautiful family!