While four police officers lay dying on the side of a highway, a man recorded himself taunting them as they took their last breaths. However, the officers' families were shocked when it came time for the man to be sentenced.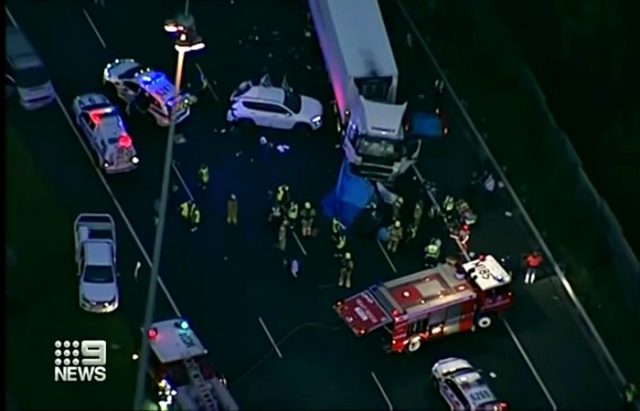 Australian police were called to intervene when drivers witnessed 42-year-old Richard Pusey blazing down Melbourne's Eastern Freeway in his Porsche at speeds of over 90 mph. Fearing the threat he posed to civilians, several officers pulled over Pusey on the shoulder of the highway to conduct a sobriety test. It was then that tragedy struck.
Unexpectedly, a refrigerated chicken truck barrelled into the group, running down four officers. Pusey, who was high on marijuana and meth, dodged the collision only because he had stepped down into the brush to urinate, the Daily Mail reports. Once he realized that the four officers were dead or dying, he decided to do the unthinkable.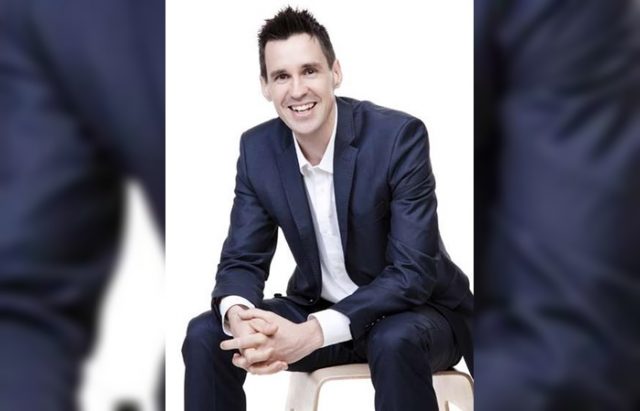 Pusey pulled out his cell phone and recorded the dead and dying officers, taunting them and refusing to call for help. Along with an expletive-laced rant, Pusey filmed their mangled bodies before fleeing the scene. Senior Constable Kevin King, Leading Senior Constable Lynette Taylor, Constable Glen Humphries, and Constable Josh Prestney all died at the scene.
"Bang, bang, bang, they got thrown all the way over there," he said. "I think everyone got cleaned up – there's four people, look at that." Soon after he showed a close up of injuries to one of the male officers and said, "Oh he's smashed, look at that. Lucky I went and had a piss."
Pusey also panned over and remarked "there you go" to Constable Taylor, who was still clinging to life, showing her lying on the roof of his Porsche with her legs crushed by the front of the truck. When motorists pulled over to assess the damage, Pusey told them not to bother because "they're dead" and continued to make disparaging comments. His sole concern was his car.
"Look at that, man, you f**king c**ts, guess I'll be getting an Uber home," he said. The court on earlier occasions heard Pusey was allegedly heard to say as Leading Senior Constable Taylor lay dying, "All I wanted to do was go home and eat my sushi and now you have f**ked my f**king car."
The driver of the refrigerated truck, Mohinder Singh, was later arrested and tested positive for drugs. Pusey was also tracked down and arrested and charged with multiple crimes, including speeding, drug possession, conduct endangering serious injury, and outraging public decency, a charge that hasn't been used since the 1600s. Pusey pleaded guilty on all counts, hoping to receive a lesser sentence. Incredibly, his plan worked so well that the families of the deceased officers were shocked and disgusted by the judge's decision.
Pusey was sentenced to just three months in jail for filming and taunting the dying officers, making a total sentence of 10 months behind bars. However, he would be released within days of sentencing since he already spent nearly a year in jail awaiting trial and Judge Trevor Wraight agreed to consider it time served. He also received a 2-year good behavior bond, a $1,000 fine, and had his license suspended for 2 years.
Judge Wraight said Pusey had been "demonised" by the media and the general public during that time, which had played a part in his ultimate sentence. "I accept there is evidence of genuine remorse," he said.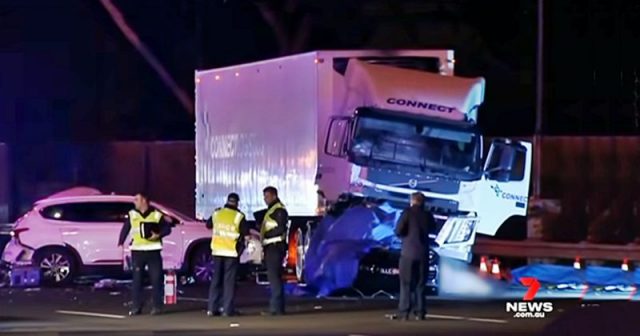 Judge Wraight minimized Pusey's behavior, suggesting that he probably made such outrageous and appalling comments because he must have been in a state of shock. However, this is just one of many incidents in which Pusey has made threatening and derisive public comments. In fact, correctional officers reported that Pusey continued to call police "dogs" and exhibited bad behavior behind bars.
The families of the deceased officers have expressed their grief not only over the loss of their loved ones but over the lenient sentence Pusey received.
"I find it to be outraging public decency that a more appropriate sentence was not imposed by this court and it has now set such a bar that this type of offending is almost impossible to reach that level," the father of officer Josh Prestney said.

"There was only one, and she was my wife. And every time that commentary is made it tears at my heart and soul. And the pain is almost unbearable," the husband of Lynette Taylor said.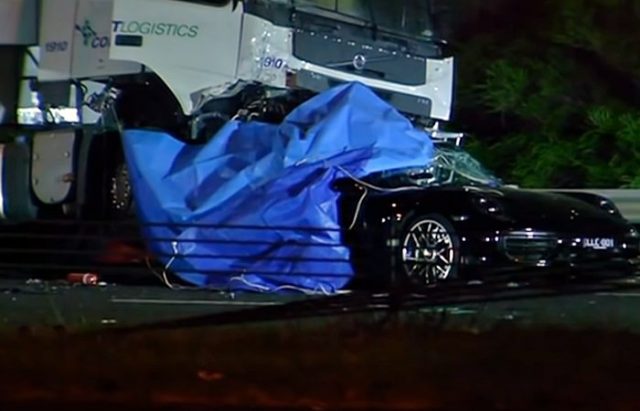 Despite the judge's claim that Pusey was remorseful, the convicted criminal continued to insist that his comments to the dying officers weren't derogatory and only came off that way because of his use of vulgar language. Instead, he blames his borderline personality disorder for his behavior.
Pusey has repeatedly gotten away with his outrageous public behavior and has given no evidence that he will change. Unfortunately, the families have to live with the consequences of his actions, even though he won't.