After a mother starved her 7-month-old baby to death, she pleaded guilty to felony injury to a child. She was later sentenced by a judge, "known for giving second chances." Her punishment speaks volumes.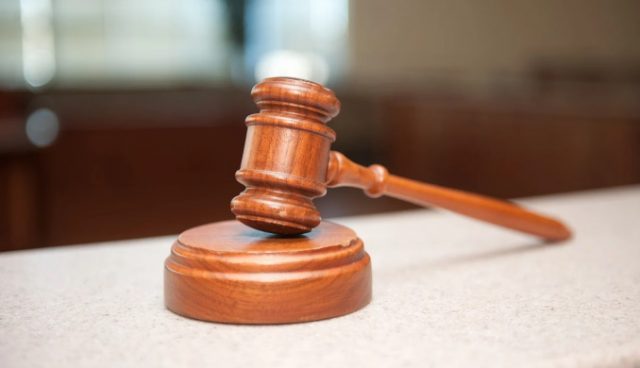 Princess White, a 22-year-old Dallas, Texas mother, pleaded guilty to felony injury to a child after her 7-month-old son Kary Sharpe died, weighing only ounces more than he did when he was born. State District Judge Teresa Hawthorne, who's known for "giving second chances," heard the case, frequently interjecting during testimony to ask questions as she often wondered what led White to neglect her baby.
During the court hearing, prosecutor Eren Price showed photos of an emaciated Kary with no muscle or fat on his tiny body. In autopsy photos, the baby was so thin that every rib could be seen and the skin around his belly and backside sagged where muscle and fat used to be. His bones were protruding and his body was shrunken in comparison to his head, The Dallas Morning News reported.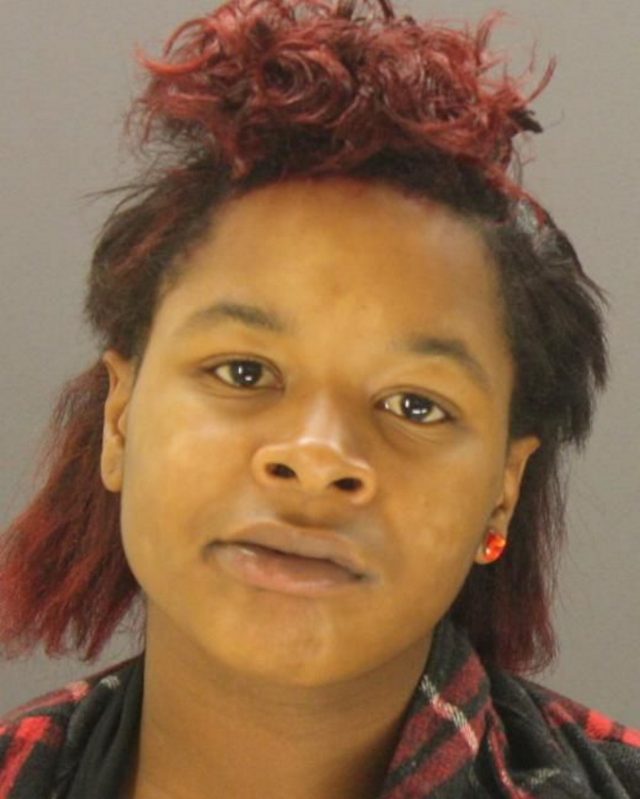 Princess White told police that Kary had trouble keeping down his bottles because he was lactose-intolerant, but Price compared emaciated photos of Kary to old pictures found on White's phone, showing the baby was once healthy and well-fed, with a round face and rolls on his arms and legs. In some pictures, Kary had a wide-mouthed, toothless grin. That all changed, however, as his mother neglected him.
The horrific images of Kary's emaciated body were accompanied by expert testimony, painting a grim picture of the baby's final months. Describing the baby as "skin and bones," Dallas police Detective Chris Adams, a child-abuse detective who went to the hospital after Kary died, said, "If I didn't know it was the same child, you couldn't convince me." Dr. Suzanne Dakil, a pediatrician specializing in child-abuse cases, echoed Adams' disbelief in her testimony.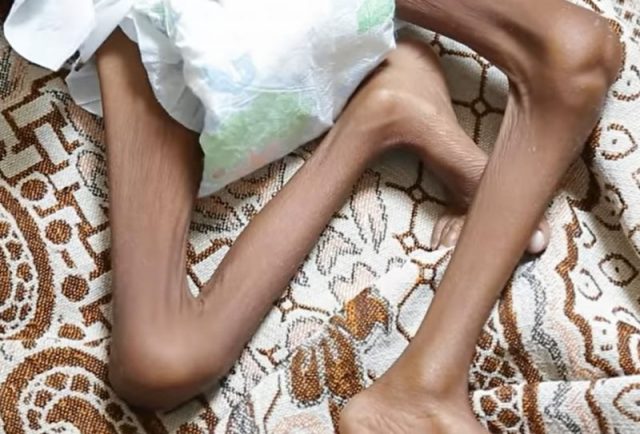 When shown a photo of Kary when he was alive, the pediatrician raised her eyebrows and asked, "That's the same child?" The doctor testified that even babies who have trouble eating or keeping down their food wouldn't be as emaciated as Kary was when he died. "That would've been slow suffering," Dr. Dakil said after looking at a photo of Kary's emaciated body. "This is actively, passively letting a kid die right in front of you," she added. "It's not an act of minutes. It's weeks, months." Princess White, of course, told a much different story.
The mother claimed that she fed Kary 8 ounces of soy milk the morning of his death, but the police didn't find any soy milk in the home. Kary's autopsy also disproved White's assertion. The baby's stomach was empty, the report said, and all that remained in his body was feces he was likely too weak to pass. Not only was Kary too weak to defecate in the hours and days before he died of starvation, but he was also too week to cry. He was so emaciated, he would not have been able to lift his head or roll over.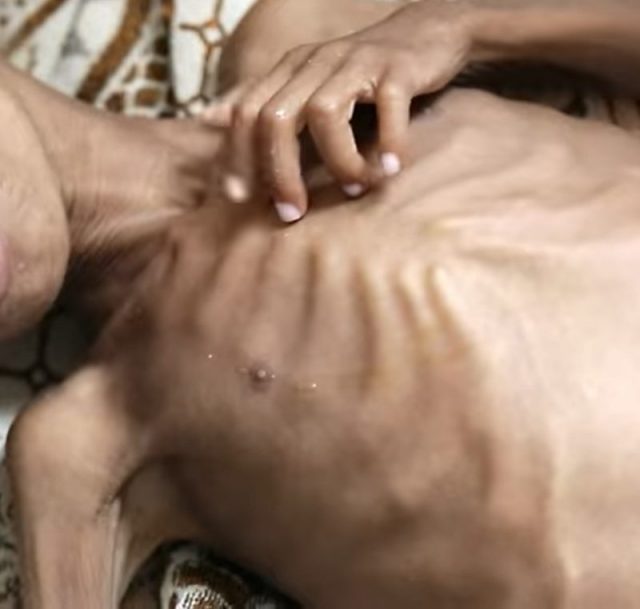 At birth, Kary weighed about 6 pounds 9 ounces. At a checkup when he was 3 months old, he was slightly underweight at 9 pounds, but when he died, he weighed only 7 pounds. If he had been taken to a hospital, Dr. Dakil said, he could've been saved. He would have gained weight, and his growth would have been that of a normal, healthy child. Instead, multiple adults watched him die slowly — something Judge Hawthorne struggled to comprehend.
"What the hell were you grown-ups doing in there?" Hawthorne asked White's 24-year-old aunt, Kiara Hamlett, who lived with White, her three children, and White's sister. "Is there anything you can say to me to help me understand why for two months nobody took care of this baby?" Hamlett, who had testified that she could tell Kary was small for his age but didn't realize how emaciated he was until the day he died, sniffed and hung her head, unable to answer the judge.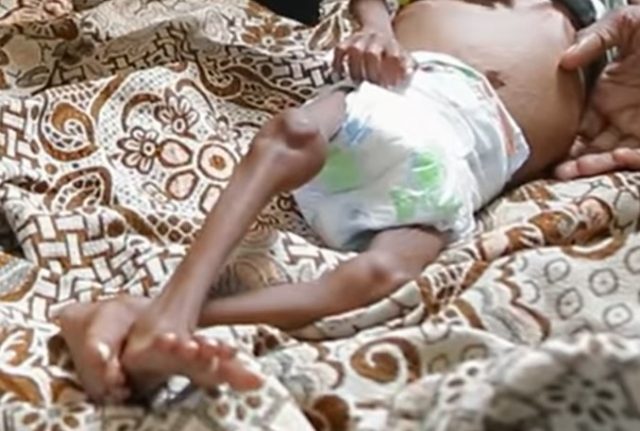 Asking the court for leniency, Sindhu Alexander, White's defense attorney, said, "I don't think Princess White realized if she didn't take him to the doctor he could die." The attorney also alleged that White's parenting skills worsened after the father of her three children went to prison, leaving her to work and care for the kids by herself. "She was ill-equipped to deal with the exact situation she had," Alexander said.
Prosecutor Eren Price said it was pointless to waste time trying to figure out why a mother would let her baby starve to death because White was a liar and manipulator, who claimed she had fed Kary and changed his diaper the day he died. Instead, medical records showed the child was wearing an "old, heavily saturated, foul-smelling diaper." As awful as it may sound, Price said, "It would have been more humane for her to put a bullet in his head."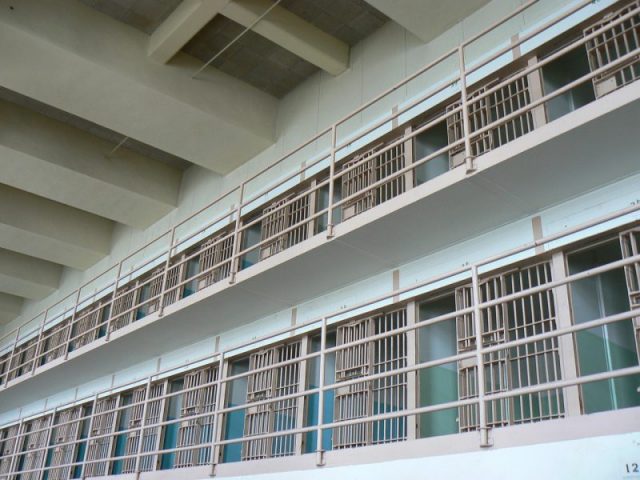 Although Judge Hawthorne said she often gives people second chances so they can get help to amend for their mistakes, she told Princess White she couldn't ignore "what you did by letting that baby die." With the images of Kary's body etched forever into her mind, Judge Hawthorne scolded White further, telling her, "That poor child longed for nurture and food." The judge then sentenced White to life in prison for starving her baby to death, WFAA reported.
After receiving her sentence, White shouted "no!" before being led back to a holding cell, where she could be heard wailing from inside the courtroom. Her family threw themselves on the floor, weeping as White's mother asked, "How could they give my baby life?" Perhaps she should ask her daughter how she could give her grandson a slow, painful, excruciating death sentence. The fact that a judge, known for giving second chances, handed down such a sentence tells me all I need to know about Princess White and what she did.