A disabled veteran says she was about to back out of a handicapped parking space at a grocery store when four black women blocked her car. She asked if they needed any help, and that's when they allegedly made a racist remark and brutally beat her.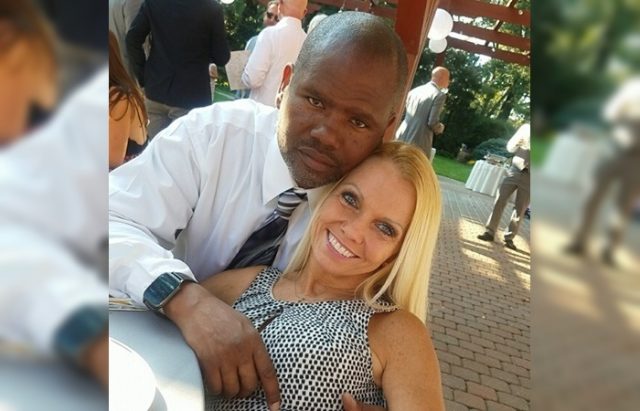 Kentucky police started an investigation of an attack on a disabled military veteran after she was brutally beaten by a group of black women in what appears to have been a racially motivated assault. Pamela Ahlstedt-Brown told Wave 3 News that she was leaving a Kroger in Louisville when she was targeted by complete strangers.
Ahlstedt-Brown says that she was backing out of a handicapped parking space when she noticed a black Dodge vehicle — either a Challenger or a Charger — blocking her in. Wondering if there was a problem, she claims she stepped out of her car and asked the four young black women in the car if everything was okay.
"I get out and I say, 'Do you guys need any help?' and she said, 'F*** you, you white b****.' I said, 'Hold on, you don't even know me,'" Brown said. "I said, 'That's fine. If you don't need anything, that's fine. I'll get back in the car.'"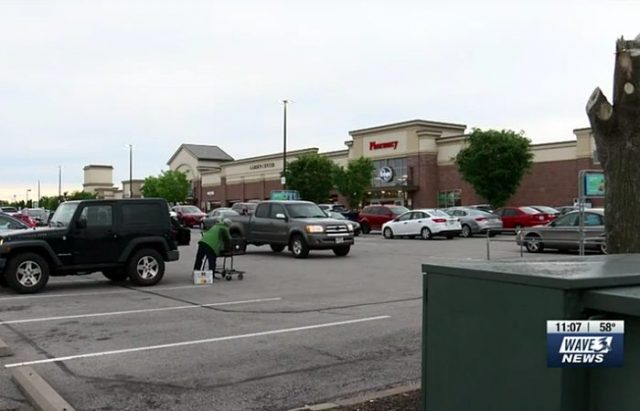 Before Brown could get back to her car, she says that the passenger threw the liquid from a cup at her. It was then that the four women exited the car and proceeded to brutally beat Ahlstedt-Brown.
"I mean, they were beating me, and I was in a fetal position, covering my face, making sure they didn't get my eyes," she said.
Defenseless against the group of women, Ahlstedt-Brown says she curled up on the ground and shielded her face. The attack only stopped when strangers in the parking lot, not Kroger security personnel, stepped in to help.
"I could have been killed, but I know how to protect myself," she said. "I mean, I'm a strong person… It doesn't mean everybody is this strong."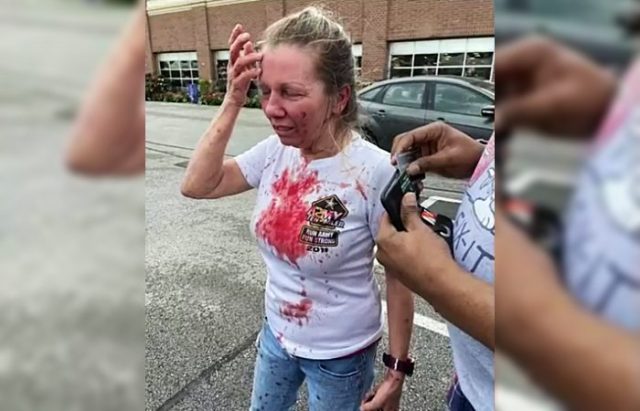 Although she suffered a broken nose, Ahlstedt-Brown says the trauma the attack caused is even more damaging and has affected her husband, who is black, and her children, who are biracial.
"It's hard for us because we all feel like, well what if we would have been there? It makes you feel helpless," Brown's husband Edward said. "It was terrible for them and for me to have their mom come home in that condition."
Unfortunately, Ahlstedt-Brown's troubles were just beginning. She says that LMPD left her in a state of confusion regarding the progress of the investigation. She claims that the police department even hung up on her daughter when she called to ask about security footage that captured the incident.
"They told her, 'You could have got the video from Kroger the first day.' And then he followed that up with, 'Well, a detective has it, so you can't get it from Kroger.' So which was is it? His response was to hang up on her," Brown said.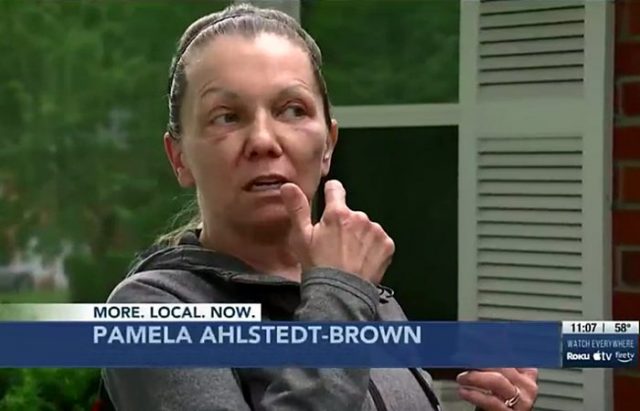 Bizarrely, neither the media nor the police treated the incident as a hate crime. Although this is the conclusion both news outlets and authorities almost always automatically reach when the races are reversed, the LMPD said they would leave it to the court to decide if it qualifies for such a charge.
"We're gonna collect all the evidence, present it in court and they will decide," a spokesman for the Lousiville Metropolitan Police Department said in reference to possible hate crime charges for the attackers. "A hate crime is an enhancement, in this case, it's an assault is where we are at at this time. The courts will eventually decide that."
The media and political elite continue to point to white supremacy as our nation's biggest threat, but the FBI's own hate crime statistics paint a different picture. Despite making up 13.4 percent of the U.S. population, African Americans are responsible for 23.9 percent of all hate crimes. On the contrary, white Americans make up 76.3 percent of the population but account for just 52.5 percent of all hate crimes.
If this had been four white women beating a black female veteran while calling her a racial slur, the story would be headlining every major outlet for months. It would be cited as an example of America's systemic racism and white supremacy, and the victim's face would be painted on murals in every major city.
The truth is that the problem is neither white-on-black crime nor black-on-white crime. The real issue is the media's selective reporting and propaganda, which fan the flames of racial tension.