A young man was suddenly attacked by a group of migrants wielding an ax, leaving him with shattered ribs, a collapsed lung, and a chopped off hand. However, despite calling him a "white b—-" and telling him to go back to his own "country," police have refused to consider it a hate crime.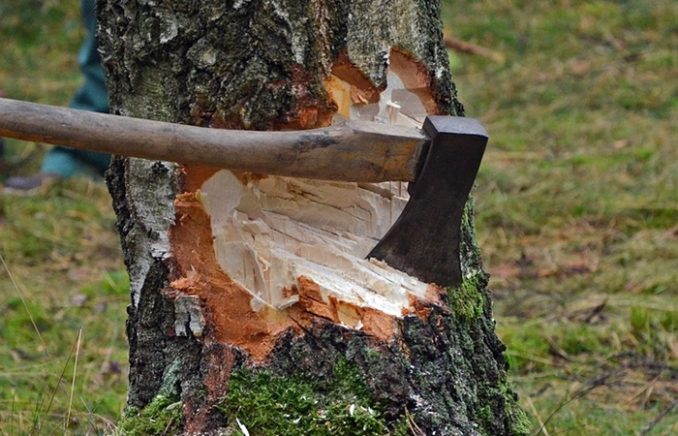 At around 4 p.m. on Church Road in Manchester, England, a young man who was working as a tree surgeon noticed that an elderly woman was being harassed and intimidated by a migrant man who had become enraged by her driving. Habibur Rahman, 27, was heard shouting racial abuse and obscenities at the woman when the teen felt he had to intervene.
As UK government officials order police departments to spend an exorbitant amount of taxpayer money and time on investigating politically incorrect language, violent crimes have escalated at an alarming rate. Disturbingly, while authorities are busy cracking down on hate speech, the real hate crimes continue to go unpunished.
Instantly, a brawl broke out between the pair, as the teen called for Habibur to leave the scared elderly woman alone. It was then that Habibur made it clear that he wouldn't be "disrespected" on his "territory" and that there would be "swift retribution" for the heroic teen. He was also heard calling his victims "white b——s" who were in his "country."
According to Manchester Evening News, Habibur tracked the young man to a local property upon which he and his colleague were working. He then called for his brother, 29-year-old Zillur Rahman, to summon nearly 20 fellow gang members. It was clear that the teen was in serious danger.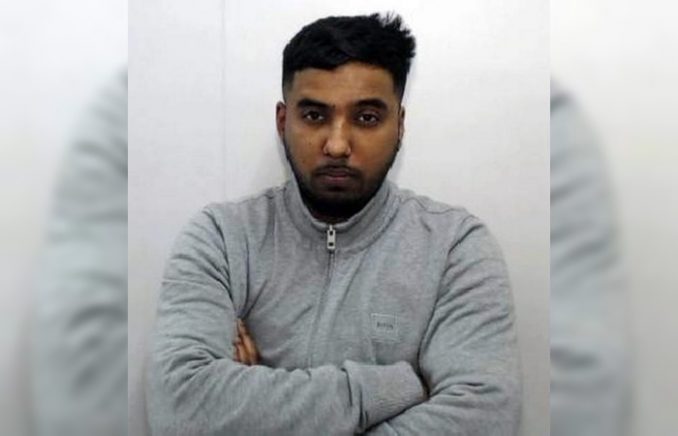 Mohammed Awais "Skinny" Sajid brandished an ax and other gang members revealed knives, machetes, hammers, and brass knuckles. At Habibur's order, all the men began beating the victim before Sajid started hacking away at him, hitting him first in the chest and shattering his ribs and collapsing his lung. Sajid then aimed for the teen's head but was prevented by the young man's arm, which led to his hand being hacked off.
Describing the second blow, Tim Storrie, prosecuting, said, "[Sajid] followed up with a 360 degree spin of his arm, an act which was doubtless employed to enhance the speed and devastation of the attack. The blow itself was aimed at the victim's head. [The victim] was dimly aware at this stage of the weeping of blood down into his waistband. He was turning his body, attempting to leave the scene. Through good fortune, he said he realised the axe was above him aiming for his head. He put his arm up to defend himself and the blade essentially severed his arm at the wrist."
The victim managed to escape when one of his colleagues revved a chainsaw at the mob. He was then airlifted to a hospital to undergo life-saving emergency surgery. Though his hand was partially reattached through a series of six surgeries over the course of two years, he is expected to recover only 60 percent use of his arm. Of course, he still suffers physically and mentally to this day.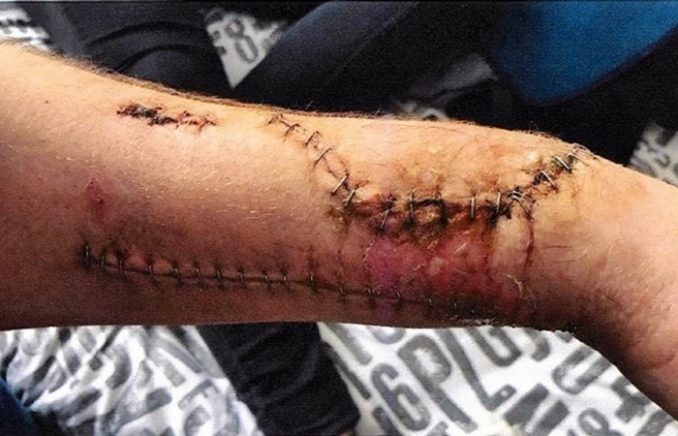 Despite hurling racial abuses at both victims and seemingly targeting "white" victims, none of the perpetrators were charged with a hate crime. In fact, the crimes weren't even considered racially motivated in any way. Instead, Habibur Rahman received 4-and-a-half years in prison for assault and Zillur Rahman received 3 years for conspiracy to commit violent disorder, according to the Mirror.
Perhaps the most disturbing outcome was that of Mohammed Awais "Skinny" Sajid, who was initially charged with attempted murder but was later acquitted. Instead, he was sentenced to 18 years in prison for section 18 wounding, which is a far lesser charge.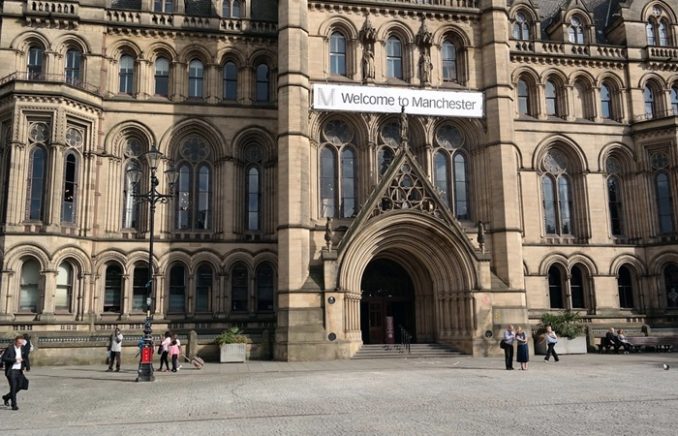 Sadly, not everyone involved in the brutal assault was identified and apprehended by the police. However, it didn't seem to matter. Out of the 12 men arrested, nine of them were let go without any charges.
The victim will be forced to suffer the disastrous mental and physical effects of the attack for the rest of his life. Yet, his abusers will likely be released in just a few short years on "good" behavior. Disturbingly, the incident has led many to believe that hate crime charges seem to only apply to particular groups of people.