While attempting to disarm a violent suspect, a police officer was stabbed in the face. However, the suspect's family says that the officer only shot him because he's black, and they want "justice."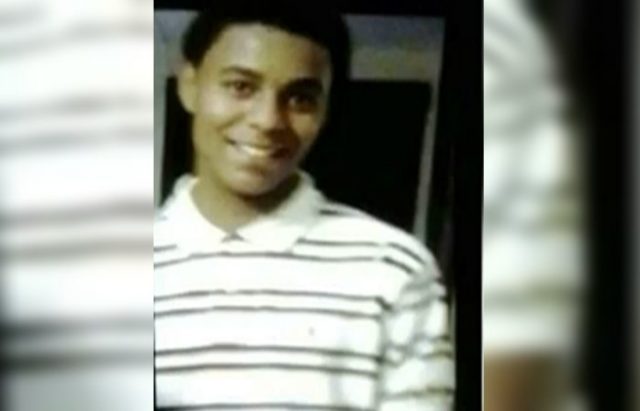 After receiving a call about a man with a knife threatening someone, Springfield police arrived to find 23-year-old Orlando Taylor III on the 100-block of Genesee Street, Mass Live reported. Officers said that despite multiple orders to drop the knife, Taylor stabbed an officer in the face before turning and charging at the other officers with his knife drawn.
According to police, the injured officer then fired two shots at Taylor. Both the suspect and the officer were rushed to a local hospital for emergency medical treatment. The officer survived severe injuries to his head. Taylor died at the hospital. Following his death, the suspect's family has demanded justice.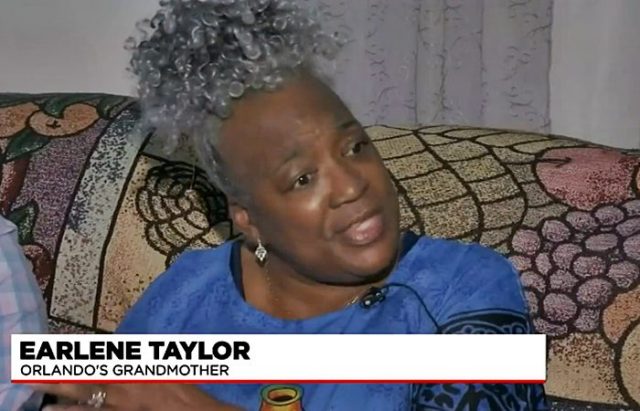 Before the investigation had concluded, Taylor's family and Minister Charles Stokes of the Black Liberation Alliance for Change took to the media to accuse the injured police officer of criminal homicide.
"We want justice. We want accountability," Stokes said. "This was a wanton disrespect of life. He wasn't a thug; he wasn't a criminal. He was a good, young man."
Taylor's grandmother, Earlene Taylor, also accused the police of racism, refusing to believe her grandson's death was justified, regardless of the near-fatal attack on an officer. She suggested that the officer wouldn't have used lethal force if Taylor was a white man.
"If this was a white person, this would not have happened. I know it," said Earlene. "I mean tell it the way it is, and that's exactly what it is."
The grandmother said that she screamed at police officers not to shoot her grandson, telling them that he suffers from mental illness, WGGB reported. She was indignant that this excuse didn't stop the officer from neutralizing the deadly threat.
"I'm screaming because you have a gun and you look like you're trying to kill my grandson," Earlene Taylor remembered saying. "I said that he has a mental illness. I did speak; I yelled it. And he proceeded. And I'm still yelling not to shoot him. I'm telling you he has a mental health issue. Next thing I know, everything just went so fast, pop, pop and I just freaked."
Earlene, who raised her grandson since his father was murdered before his birth, blamed both the police and society at large for his demise, adding that he slipped "through the cracks." She insisted that he "didn't deserve" to be shot, arguing that the police could have just used a Taser.
"If Orlando had a knife, I mean whatever they said that he had, and he used it, it was because he felt threatened," Earlene alleged. "What you don't understand, Orlando was scared of the police. He did not interact with them."
Springfield Police Commissioner Cheryl Clapprood publicly stated that all the officers involved "acted professionally" and "did as they were trained."
"We are extremely lucky today that we are not here to discuss a police officer killed in the line of duty," she said. "No officer wants to be involved in this situation. Nobody comes into work expecting at 8:30 in the morning on a Sunday, rainy, icy morning that you're gonna be involved in this, but I am so proud of both officers and all the officers who responded."
Likewise, after reviewing footage of the shooting, Springfield Mayor Domenic Sarno said he believes the officers took appropriate action.
"In my eyes, unfortunately, it was justified," he said. "Deadly force was used against one of our officers and in turn the officer, unfortunately, had to use deadly force to keep other individuals from being hurt and or murdered."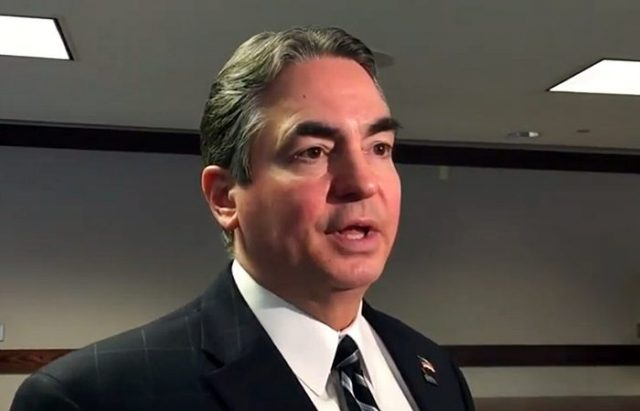 Taylor's family insists that the shooting was a result of racism and had nothing to do with the idea that Orlando Taylor III was stabbing an officer in the face. They have suggested that the officers should have used a Taser, which isn't a reliable tactic against offenders wielding deadly weapons.
The family's accusations of racism are presumptuous and nothing less than a product of social justice propaganda. Their lack of accountability for Taylor's actions as well as their excuses for his violent behavior only contributes to their delusion.