After a FedEx driver delivered a package to a couple's home, the man of the house walked outside to retrieve it. Instead of enjoying his new purchase, however, he found his dog in a pool of blood.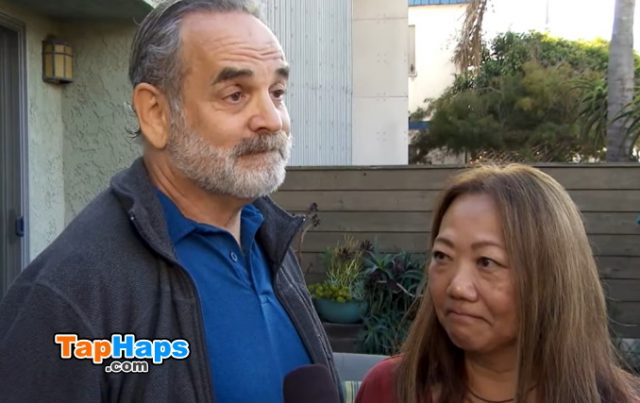 Mitchell Galin and Keiko Napier loved their 4-pound Yorkshire terrier named Cooper, who often wore a bow between her ears and used to sleep between them at night. They considered the adorable dog a member of the family, so you can imagine Mitchell's terror when he walked outside to retrieve a package that FedEx had just recently delivered, only to find Cooper in a pool of her own blood.
"Cooper was definitely a member of the family," Keiko explained. "She and our other dog were inseparable," she added. "She just was the most loving, docile dog. And, she would just look at you and your heart would melt." Unfortunately, the grieving couple says her life was cut short due to the carelessness of the FedEx delivery driver.
According to Mitchell and Keiko, Cooper was sunbathing in their backyard on a Saturday when a FedEx driver walked up to a wall surrounding their Venice, California property and tossed a large package containing a heavy crystal bowl and a Scrabble game set over their fence. The hefty package landed on the dog, crushing the 4-pound pet, KHQ reported.
"When I walked outside, I immediately saw that Cooper was basically under the package," Mitchell recalled. "So, I immediately picked up the box, and Cooper was in a puddle of blood," he said. "It was awful. She was not moving. I picked up the package and there was a huge amount of blood for a very small dog." As the couple spoke to reporters, that blood still stained the ground where Cooper was crushed.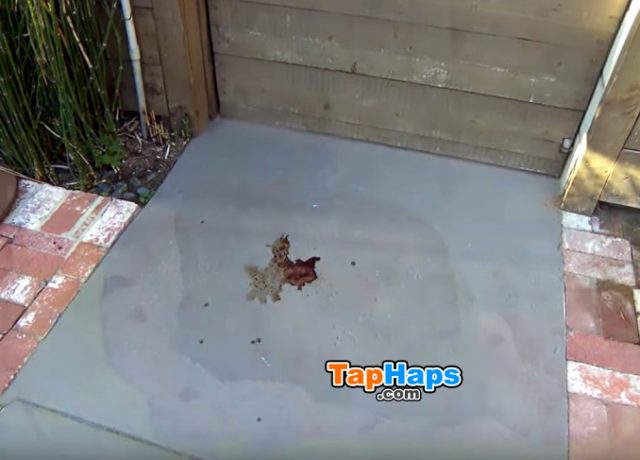 Mitchell rushed the beloved canine to the vet. Although Cooper was alive, she had suffered extensive injuries from the traumatic blow of the large package being chucked over the fence and landing on her little body. She was placed in an oxygenated kennel to reduce swelling, but x-rays showed extensive damage to her lungs and liver, and Cooper was euthanized. "It was painful to watch your dog in pain," Mitchell said.
The incident was reported to FedEx, who promised to investigate. "We extend our deepest sympathies to Ms. Napier and Mr. Galin regarding the recent loss of their beloved dog Cooper. FedEx Ground understands the importance of people's pets in their lives and deeply regrets the pain that this has caused the family. We are working directly with those involved to address concerns, including covering Cooper's veterinary bills," the company said in a statement, according to Inside Edition.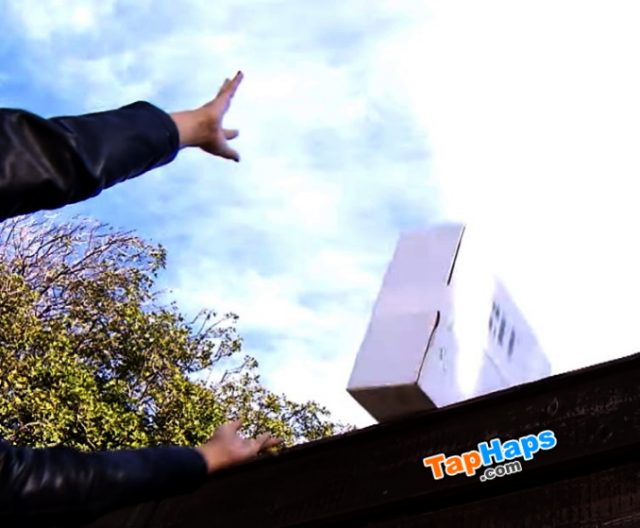 "The security of our customers' shipments is a top priority and all service providers contractually agree to handle packages with the utmost care," the statement continued. "We continue to review the circumstances behind this unfortunate accident and are committed to taking the appropriate action to prevent this from happening again."
But, that provides little reassurance or comfort for Mitchell Galin and Keiko Napier. "To me that's not satisfactory," Keiko said. "I feel they need to say they're going to institute a corporate-wide mandate that drivers cannot throw packages; that's what I want to hear. I don't want to hear we'll look into it," she added. "If that package had hit our granddaughter or myself, it would have seriously injured us as well."
Because most homes in the area are behind walls and fences, just like the couple's home, Mitchell and Keiko decided to hand out flyers in their neighborhood, warning others. "The notion of throwing things over a fence is unacceptable," Mitchell said. Indeed, this entire ordeal could have been avoided if the FedEx employee hadn't been so reckless with someone else's property. Now, a couple is left with the lasting effects of his poor decision and an innocent animal is dead.
Although it's doubtful the delivery driver meant to cause any harm, shortcuts have consequences. According to the company's website, if a package cannot be securely delivered to a customer's home, it's supposed to be taken to a nearby FedEx office or Walgreens store, AJC reported. That didn't happen in this case, and cutting corners comes at a cost, especially where safety is concerned. No one should be throwing someone else's packages, let alone throwing a heavy box when the place where it will land isn't in sight.