Gene Simmons and his fellow KISS bandmates make no bones about how they feel about our great country. In fact, the legendary rock band just gave liberals another reason to hate them.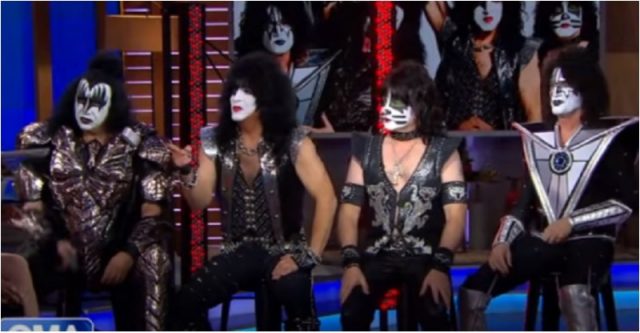 Legendary rockers KISS are known for their wild outfits, makeup, and blistering rock anthems like "Detroit Rock City," "Love Gun," and "Strutter." They have also made headlines for some outspoken patriotic views. Many may remember when KISS stopped their concert in Louisana to lead the entire audience in the Pledge of Allegiance and played a killer rendition of the Star-Spangled Banner.
It caused quite a stir on social media, according to Spin. "Before going into an encore following their set, the band asked fans to join them in saying the Pledge of Allegiance together while frontman Gene Simmons said a few patriotic words," they reported. "Fans on social media noted their frustration with the nationalism."
Band member Paul Stanley also added to Simmons' patriotic words during a concert in Massachusetts. "You should remember, patriotism is always cool," the lead singer told the crowd. "Loving your country is always cool. Standing up, respecting, and honoring our military is always cool."
The band received a lot of backlash from liberals for supporting the military and the police. The bandmates have also displayed pro-American, pro-military tendencies in the past. Over the years, they've hired military veterans to work as roadies on their various tours. So, it should be no surprise that another member of KISS, drummer Eric Singer, who replaced original drummer Peter Criss in 2001, was sworn in as an honorary corporal with the Wharton Police Department in Texas right before a concert.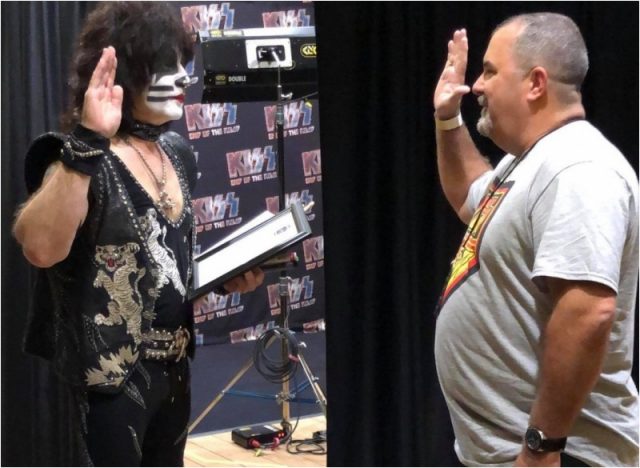 "On behalf of Chief Terry David Lynch, and the men and women of the Wharton Police Department, we appoint you to the rank of Honorary Corporal with our department, in grateful acknowledgment of the honor and respect you show all of America's dedicated law enforcement heroes and their families," a Facebook statement from the Wharton Police Department read.
"The Corporal badge presented to you today has been selflessly worn by many within our department and today, it begins a new chapter with you," the statement continued. "We ask that you display it proudly as it represents our commitment to protect those who call on us in times of danger, and in remembrance of the nearly 24,000 officers who have paid the ultimate sacrifice since 1791."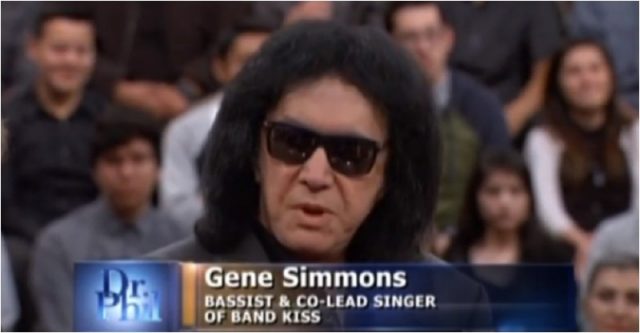 Back in 2016, Gene Simmons told Rolling Stone that he has enjoyed watching Donald Trump subvert the presidential race, calling it the most fascinating election he can remember. He claimed that it was "bound to happen" in what he calls the "Age of Kardashian."
"He is the truest political animal I've ever seen on stage," the KISS vocalist said. "He has no speechwriters, no editing, no nothing. He's actually on tape going 'm*therfucker.' You cannot turn away." Simmons clarified his political views, posting, "I am neither a Republican nor Democrat. I find both parties sorely lacking in human dignity and honesty. I vote on issues. Not politicians. And certainly not political parties."

For those who hate KISS for being unofficially dubbed "the most patriotic band in America," claiming it's not "rock n' roll" to support our great country, history begs to differ. No one was giving Bruce Springsteen flack for his mega-hit "Born in the USA" or claiming Jimi Hendrix was some sort of traitor to rock n' roll for his iconic guitar rendition of the National Anthem.
Many music historians say rock n' roll began with Elvis Presley in 1954. According to Variety, "The explosion of rock 'n' roll as a cultural force was ignited [over] 60 years ago, on a hot day in Memphis when a truck driver named Elvis Presley was called to a recording session by producer Sam Phillips, the savvy owner of Memphis Recording Studio."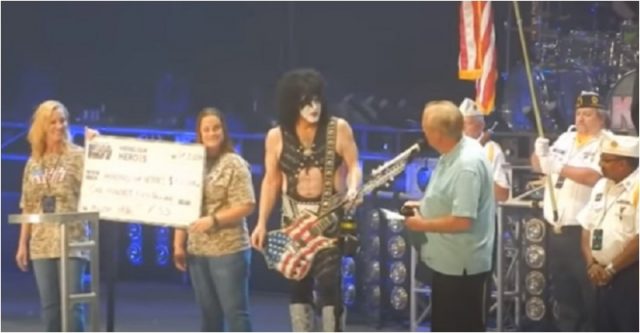 "No one contributed more to the job than Sam Phillips, the founder of Sun Records, in Memphis, and the man who discovered Elvis Presley," The New Yorker declared about the origins of rock n' roll. It originated from black American music such as gospel, jump blues, jazz, boogie-woogie, rhythm and blues, as well as country music. It's as American as apple pie, baseball, and hotdogs.
Elvis was an American patriot, who proudly served his country, and few people better represent what it is to be an American than the man known as "the king of rock n' roll." He performed and recorded numerous songs related to his love for his country, including "America the Beautiful" and "An American Trilogy." KISS, like Elvis before them, is being true to the roots of rock n' roll, which is heavily steeped in American patriotism.