Khalief Young entered a deli and slashed a man across the neck. A few months later, he cut the throat of another man walking with his girlfriend. Despite his extensive criminal history and penchant for neck-slicing, police kept releasing him and called the attacks "random."
Twenty-seven-year-old French tourist Gabriel Bascou was enjoying his first trip to Harlem to visit his girlfriend, 23-year-old Manon Duma, who had moved to the U.S. to work as an au pair. Unfortunately, the first day of his excursion to the Big Apple would nearly be the death of him when he ran into 28-year-old Khalief Young.
While exiting an IHOP at around 11 a.m., the couple was suddenly attacked by Young, the New York Post reports. Without warning, Young slashed Bascou's throat from behind his left ear all the way around his neck, leaving him to bleed on the sidewalk in front of horrified bystanders.
"I didn't see anything coming, he didn't steal anything from me," Bascou wrote in an Instagram post. "Just a gratuitous blow of absolute violence."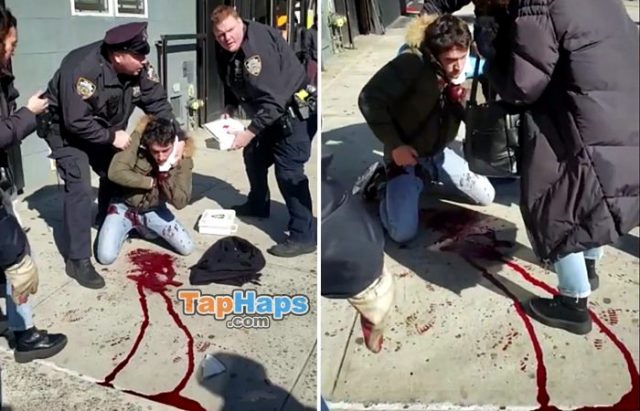 Luckily, Bascou survived the assault and was rushed to Harlem Hospital, where he was given an emergency tracheotomy and intubated. With his girlfriend by his side, he spent the rest of his stay in America recovering from the terrifying and nearly fatal attack.
"I didn't see him coming," Bascou said. "At first I thought it was a punch." The attacker "turned around and looked me in the eye and started running," Bascou recalled. "Then, I felt the warm blood run inside my coat."
Days later, the NYPD managed to identify and apprehend Young, charging him with two counts of assault in the second degree. However, it's Young's disturbing criminal record and the reason he keeps ending up back on the streets that has many New Yorkers understandably worried and outraged.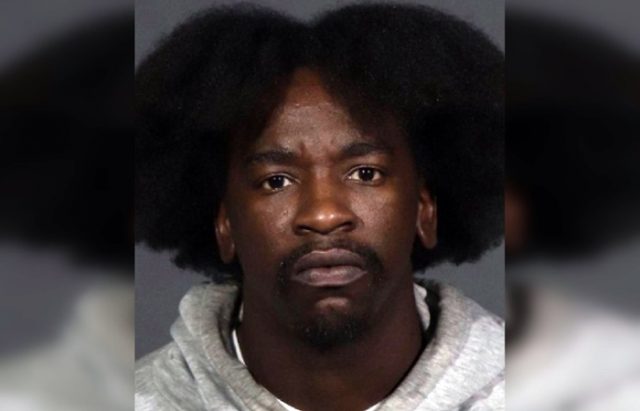 Just four months prior to attacking Bascou, Young calmly walked into a deli on West 135th Street and slashed 58-year-old pharmacist Benjamin Onwudiwe's neck, just like he did to Bascou, police sources confirmed. Still, he was released, providing him the opportunity to carry out another identical attack.
"If the law did what they should have done a year ago and they would have handed him the punishment he deserved maybe he wouldn't have had the opportunity to do it again," said Benjamin Onwudiwe, the alleged victim in the earlier attack.
His penchant for slicing throats is only one of his criminal endeavors. In addition to these two knife attacks, Young was arrested for brutalizing an unnamed woman at her home. Police say that he rang his neighbor's doorbell and punched the woman in her face. He then kicked her several times before she managed to escape the beating.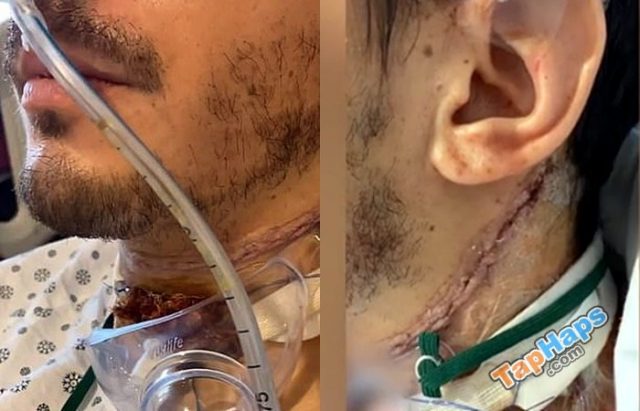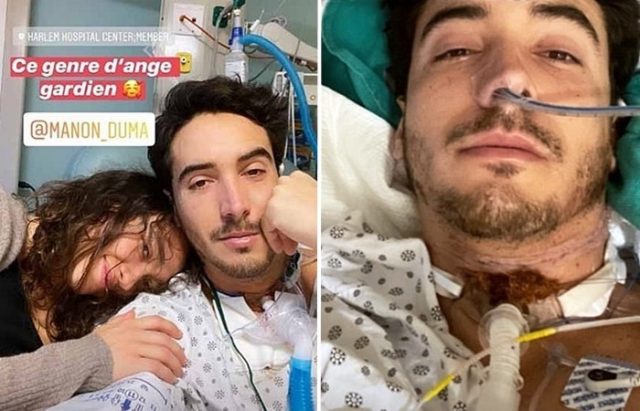 The Onwudiwe case is closed and sealed, and Young was released without bail for brutalizing his neighbor. Young has also been arrested for criminal possession of a loaded firearm, a conviction for which he served less than two years in an upstate prison.
"I was going back and forth with the District Attorney's office but they never did anything," said Benjamin Onwudiwe. "All the district attorney told me [was] nothing could be done and [he] told me not to go back to that store and that's how they ended the case. This time he stabbed a white guy — now everyone is interested."
Although Bascou is still in recovery, he admits that he hasn't let his experience scare him away from visiting New York and plans to "come back" and "discover this incredible city." Duma, however, confessed that the incident has left her shellshocked.
"He's on the mend. He's been very lucky," Duma said. "I'm still scared…I'm apprehensive of leaving the hospital," the frightened woman said of the attack.