In a racially motivated attack, an Arab man brutally beat a Jewish man, leaving him with horrific injuries. Despite the perpetrator making threatening statements from his jail cell, a judge decided to grant his bond request which allowed him back on the streets.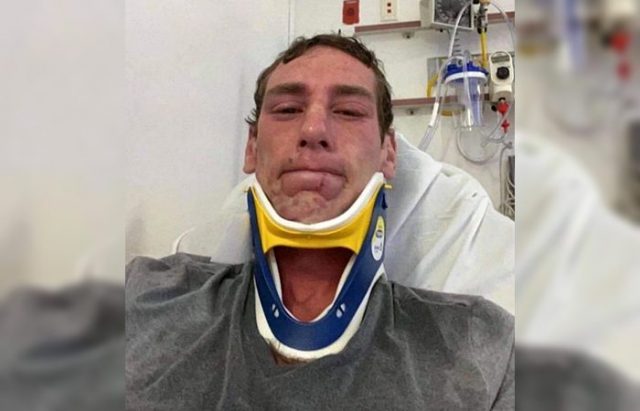 While heading to a pro-Israel rally in Midtown Manhattan, 29-year-old Joseph Borgen was ambushed by a mob of pro-Palestine rioters. The Kippa-wearing Jewish victim says he was targeted because of his religious identity since his attackers shouted epithets such as "dirty Jew" and "f—k Israel" and "Hamas is going to kill all of you" as they brutally beat him, the Daily Mail reports.
Despite the media's claims, Jews are the demographic most susceptible to anti-religious attacks in the United States. Disturbingly, these crimes continue to rise as the politicians, celebrities, and corporations demonize Israel in their support for Palestine and, by default, Hamas. This sentiment has led to an increase in anti-Semitic attacks that haven't earned the media attention they deserve.
Joseph Borgen fell to the ground and curled into the fetal position as the mob reigned down punches, kicks, and blows from flag poles. He was also doused with pepper spray before New York police intervened, likely saving his life. Bystanders recorded the incident, capturing officers failing to administer aid to Borgen before finally forcing him away from the scene.
Despite the attackers continuing to taunt Borgen and the police as they stood just feet away, officers managed to only arrest one suspect, who was limping due to a foot injury. According to the New York Post, 23-year-old Waseem Awawdeh was charged with assault as a hate crime, gang assault, menacing, aggravated harassment as a hate crime, and criminal possession of a weapon for beating Borgen with his crutches.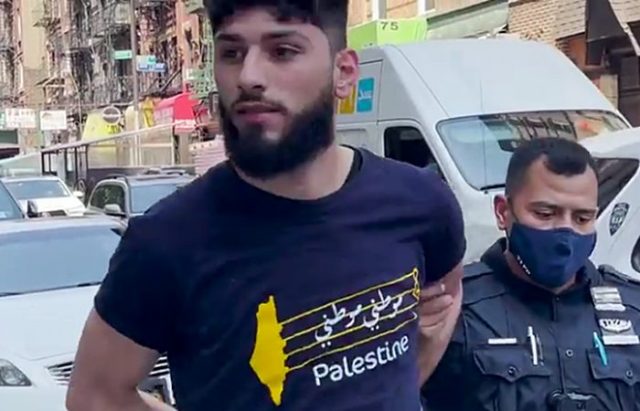 From his jail cell, Awawdeh vowed to "do it again," referring to the anti-Semitic attack, the prosecution says. However, a judge still allowed him to walk free by granting Awawdeh a $10,000 bond, which he easily paid.
"If I could do it again, I would do it again," he told one of his jailers, according to a prosecutor at Awawdeh's Saturday arraignment in Manhattan Criminal Court. "I have no problem doing it again."
A video was uploaded to social media showing Awawdeh's friends lifting him upon their shoulders and hailing him a "hero" for the attack. Unbelievably, his friends have claimed that Borgen attacked Awawdeh first, despite being alone in a mob of pro-Palestine demonstrators.
"They picked somebody that was weak, that was on crutches," one claimed to The Post.
AND HE IS BACK OUT ON THE STREETS OF NEW YORK READY TO ATTACK MORE JEWS!!!

IT IS OPEN SEASON ON JEWS IN NEW YORK!

CC: @BilldeBlasio @NYGovCuomo @POTUS @CivilRights https://t.co/hM8mJmZ8H9 pic.twitter.com/sR3wH6RRbh

— Reagan Battalion (@ReaganBattalion) May 23, 2021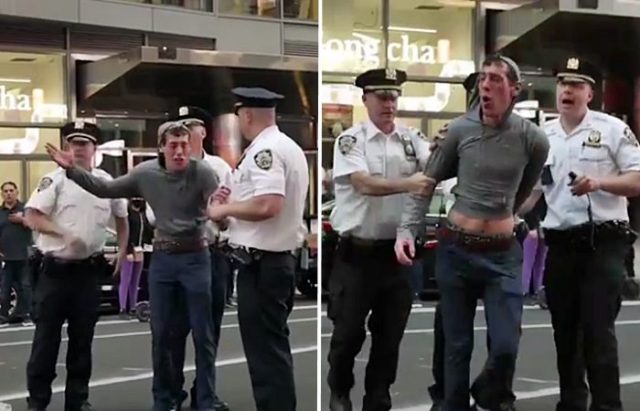 Borgen sustained a number of injuries, but luckily none of them were critical. Still, the psychological trauma will remain long after his physical wounds have healed.
"I have a concussion," Borgen said. "I had an X-ray on my wrist. It's not broken, but it's messed up. Every time I move it, it's in pain, probably sprained. I have bruises all over my body. I have a black eye. My face is banged up. I'm just sore all over my body. They were kicking me in my ribs, my stomach."
Borgen says he is afraid to wear his yarmulke in public now, as it acts as an identifier of his Jewish background and makes him a target.
"I would never think I'd ever have to worry about my religion or my skin color or my ethnicity being a problem in New York City," he said. "Beyond just the Jewish perspective, the amount of hate that's going on these days is really just mind blowing to me."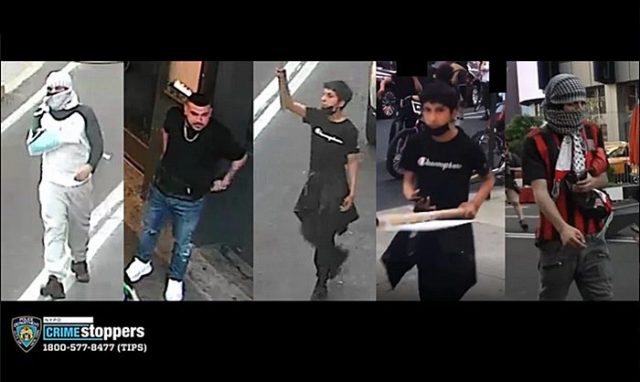 The "Free Palestine" movement is based upon anti-Semitism, as it calls for the annihilation of the Jewish state and the genocide of the Jews.
The religious and racial hatred inherent in this campaign is evident in the anti-Semitic violence it generates around the world. It is only allowed to continue with widespread support because it is disguised as a crusade against oppression and bigotry.