Spotting a dog on a roof would be enough to raise concern for most canine-loving people. After seeing such a sight and hoping to alert the owners, however, passersby were greeted with a very unexpected note on the door.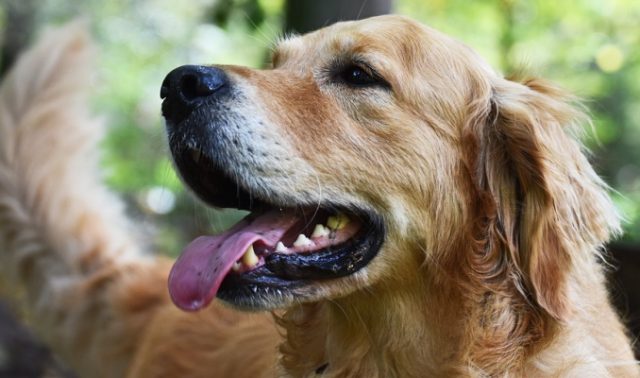 A Golden Retriever named Huckleberry has garnered a lot of attention — both in-person and online — after the dog alarmed passersby, who spotted the canine sitting on the roof of his home. Concerned by the sight, onlookers decided to try to alert the homeowners. When they reached the door, however, they stopped dead in their tracks as they were greeted by an unexpected note.
Apparently, Huckleberry's humans were well aware of where the dog was and what he was doing, and they weren't at all alarmed. Instead, they wanted people to basically mind their own business and move along, according to a note on the door which politely asked that anyone who was initially frightened for the furball refrain from knocking on their door.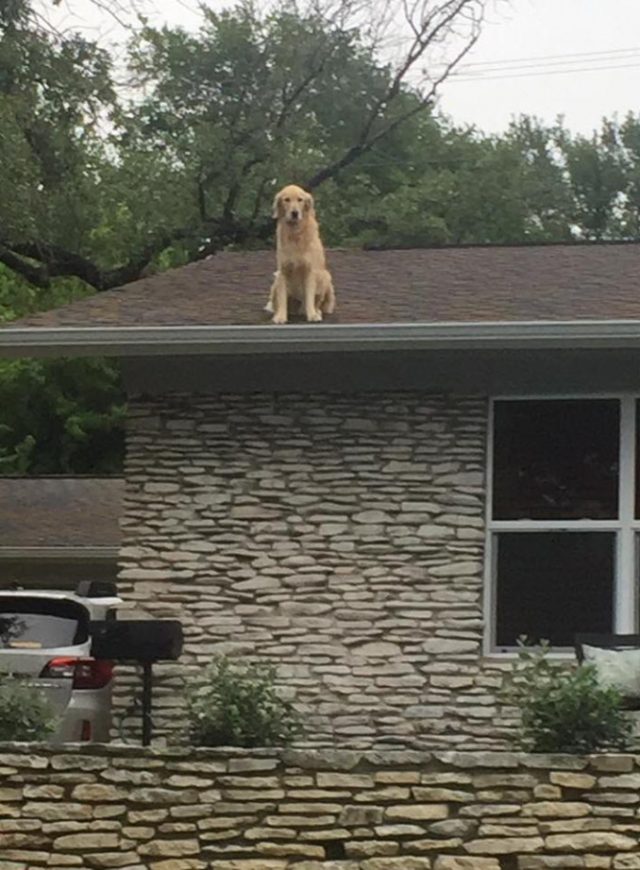 According to the family, there was no reason to be alarmed. Instead, Huckleberry was just living up to his name, and he liked it up there on the roof, where he could watch over the neighborhood and likely received a lot of attention from concerned passersby. Unfortunately for the family, that meant a lot of unnecessary knocks on their door.
Hoping to deter the constant interruptions that Huckleberry's behavior had created, they put a note on the door, reassuring anyone who was concerned enough to stop at the house that the Golden Retriever was just fine. "Huckleberry is living up to his name and learned how to jump onto our roof from the backyard," the note on the door explained.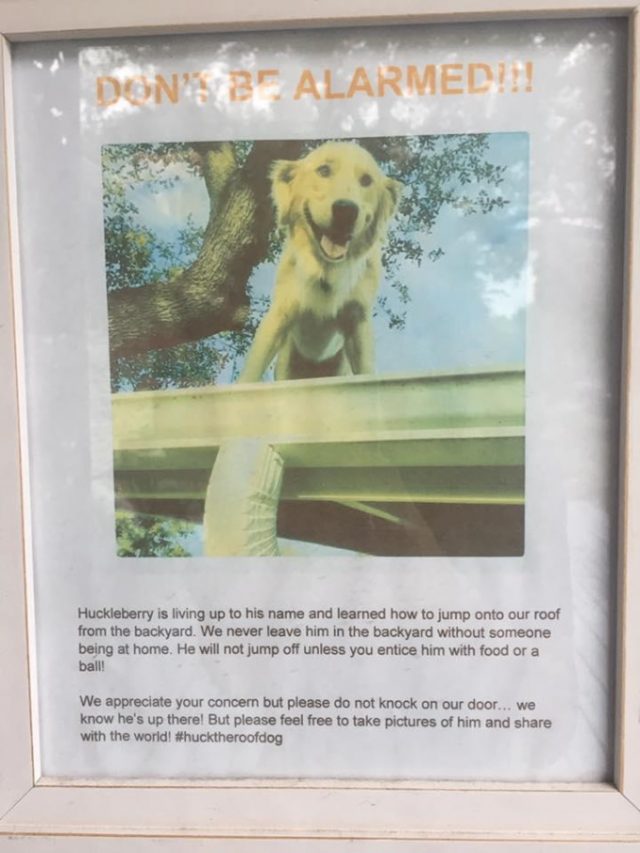 Just in case that wasn't enough to reassure concerned neighbors and passersby, the family went on, giving more details about Huckleberry and his peculiar behavior. "We never leave him in the backyard without someone being at home. He will not jump off unless you entice him with food or a ball!" the note continued, attempting to put passersby at ease over Huckleberry's welfare since the roof-top dog was absolutely fine.
The note concluded with a simple request; namely, please don't knock or be concerned. "We appreciate your concern but please do not knock on our door," the owner politely asked, hoping to ebb the parade of concerned citizens to their door. "We know he's up there! But please feel free to take pictures of him and share [them] with the world! #hucktheroofdog."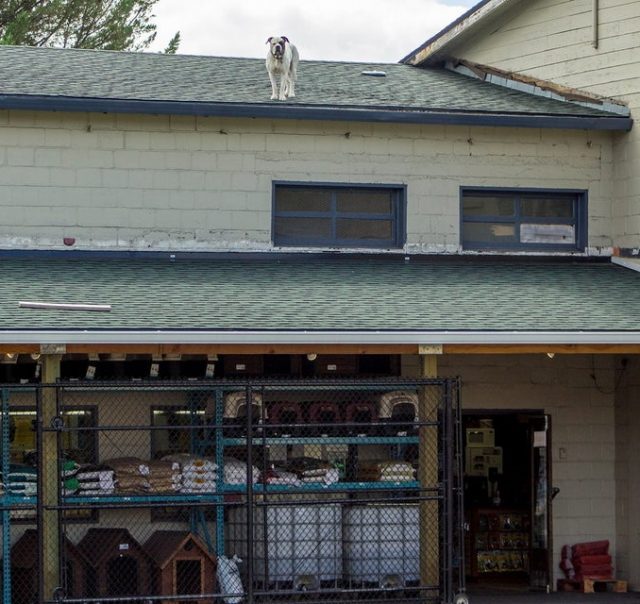 Apparently, at least one person took the family up on their offer, sharing images of Huckleberry and the note on Reddit. There, they quickly learned that Huckleberry was far from alone in his roof-top shenanigans. Rather than being an odd phenomenon, there is an entire "corner of Reddit devoted to dogs who just seem to really, really like roofs," according to Upworthy. "It's called r/dogsonroofs, and boy does it ever deliver on that name."
"My friends had a labrador who would climb out of their bedroom window, along a ledge, up a pitched roof, jump down onto a flat roof," one Reddit user shared. "From there he'd jump onto the neighbours [sic] garage roof and then fling himself off the roof using their bagged rubbish as an airbag. Because he'd manage to split all their bags open, he'd eat every scrap of edible, and inedible, food they had thrown out."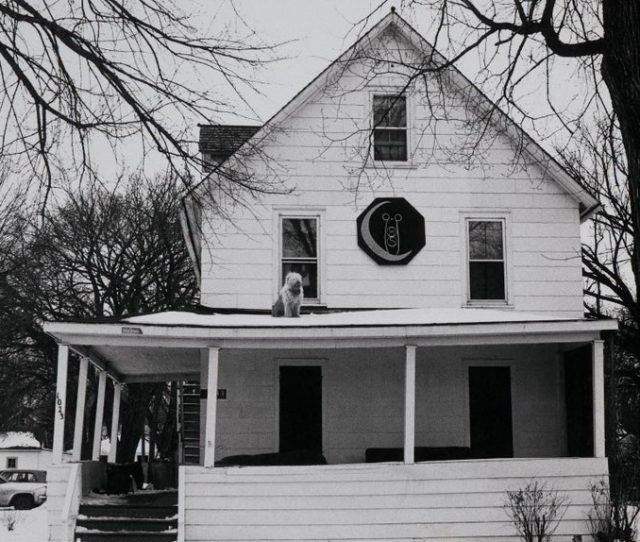 We can all learn a lesson or two from Huckleberry and his humans. First, things are simply not always as they appear. Rather than being a stranded dog, unable to get down, Huckleberry is actually enjoying himself. Sometimes, the little things are the most enjoyable. Rather than running around the yard, Huckleberry takes pleasure in just relaxing, people watching, and taking in the view.
Lastly, rather than being annoyed and rude with those who might be troubled enough to knock on the door in hopes of alerting the owners, Huckleberry's humans were proactive. They realize that people aren't trying to be difficult; they are simply concerned. In order to put their minds at rest, they simply posted a friendly note, leaving everyone happy — especially Huckleberry, who gets to continue enjoying his time as the neighborhood watchdog.