When an Arizona patrol officer noticed a teen oddly sprinting down the road, he decided to stop him. He had no idea that one decision would change multiple lives forever or that he had just started on a path that would help break a 30-year cycle.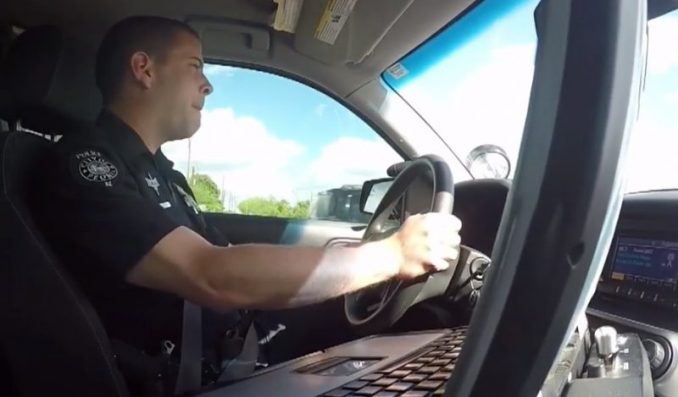 Peoria Police Officer Brandon Sheffert was out on routine patrol one night years ago when he noticed something out of the ordinary. "We were just driving around patrolling, and we noticed this kid who was sprinting down 85th Avenue," Sheffert recalled. "We were kinda like, 'This is odd. Nobody sprints like that, so let's stop this kid.'"
That kid was then-16-year-old Anthony Schultz, who was just out for a jog. But, Sheffert couldn't shake the feeling there was more to Anthony's story. "Something about it bugged me because I couldn't get through to him," Sheffert said. "He just seemed like there was something going on, and that there was something that was hurtful going on that he wouldn't say."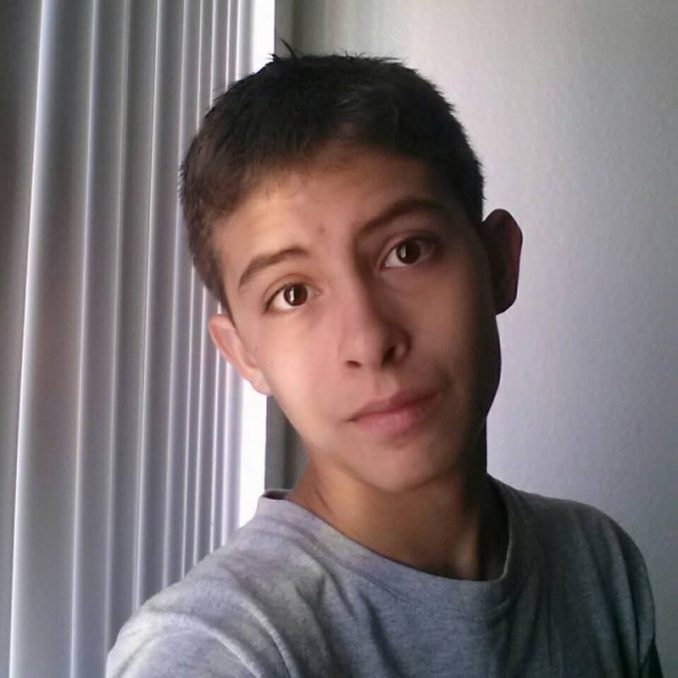 Officer Sheffert couldn't let go of his suspicions that there was something going on that Anthony wasn't telling him. Concerned, he began stopping by the apartment complex where the teen lived in a one-bedroom apartment with 7 other family members, Fox 10 reported.
"I kept coming over here, talking to him, spending time with him, getting to know him, getting to know the family, understand what's going on," Sheffert explained. But, just stopping by whenever he was in the area to check on Anthony and make sure he was staying out of trouble didn't seem like enough.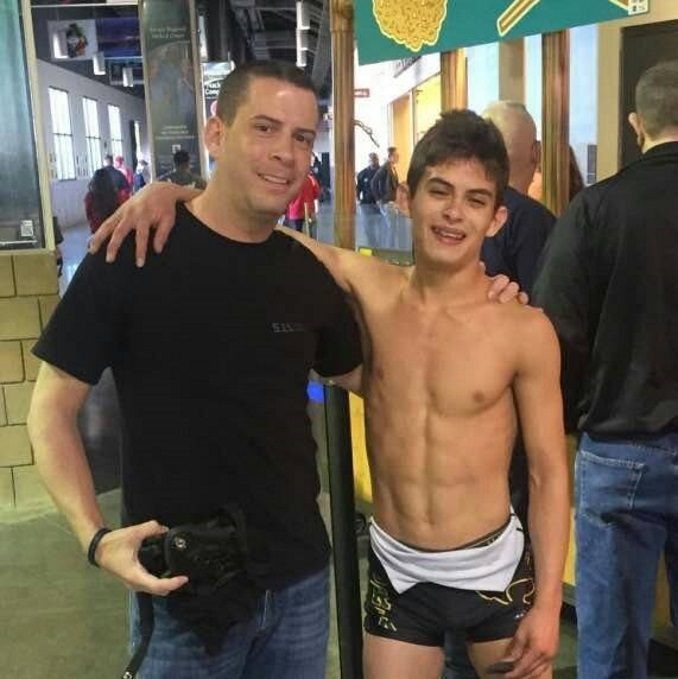 Officer Sheffert eventually became the teen's mentor through the YMCA Reach & Rise program, and it meant the world to Anthony. "I had a role model," the grateful teen recalled. "I had someone I could look up to. I had someone I could aspire to be."
Little did he know, Officer Sheffert was about to become so much more than just a mentor who paid him visits. "It got to a point one night where I get a phone call," Sheffert said. "You need to come take him. I can't take him anymore," the officer recalled, recounting what Anthony's mother, who was on the other end of the line, told him.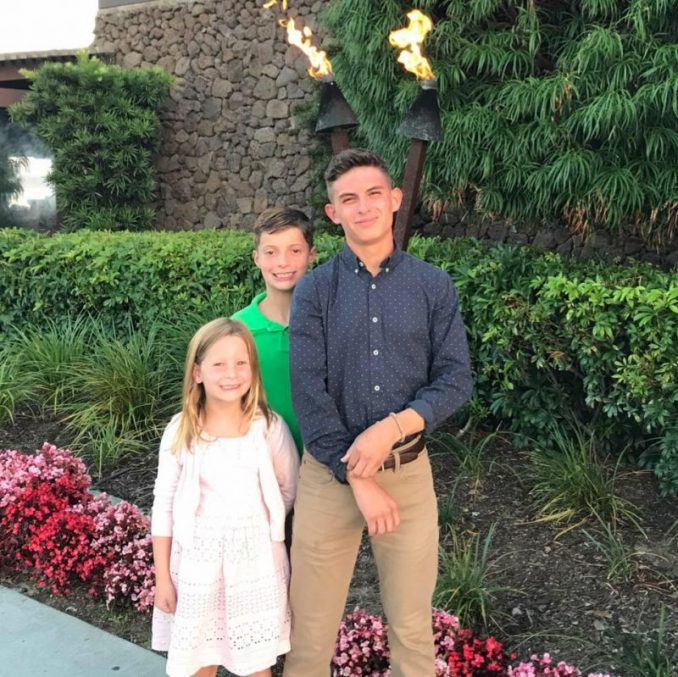 "I was like, 'whoa, whoa, whoa. That doesn't make sense,'" Sheffert furthered, but even if it didn't make sense to him, he knew Anthony had nowhere else to go. So, the kind cop allowed the boy to stay with him. After a few days, the teen's home life got better, and he returned to his family. But, the reunion would be short-lived.
When Anthony turned 18, the high schooler sadly found himself homeless once again. Luckily, he still had his faithful mentor, ready and willing to go above and beyond the call of duty. And, once more, Anthony was welcomed into the Schultz home — this time, for as long as he needed.
"This kid just keeping getting hit over and over with things that no kid should have to go through," Sheffert said. "We have taken him in as one of our own," he added. "Even my kids say he's their big brother, and they love it." And, of course, Anthony loves it too — but for much different reasons.
"I don't have to worry about food," he said. "I don't have to worry about other things some kids shouldn't have to worry about." Instead of worrying about whether he'd be able to eat, Anthony got to have his own bedroom, go on vacations with the family, take his first plane ride, learn to drive, and even got his first job.
Thriving in his new environment, Anthony Schultz also broke a 30-year cycle, becoming the first person in his family to graduate high school, on time, in 3 decades. His new family beamed as the one-time failing student walked the stage, applauding and praising his efforts.
But, Anthony quickly credits Officer Brandon Sheffert for helping him achieve that milestone. "I don't think I would be here. I wouldn't be the person I am. I could be in jail for all I know," he said, speculating on what his life would be like had it not been for Sheffert. "I feel as though there's not a lot stopping me, at this point," he added.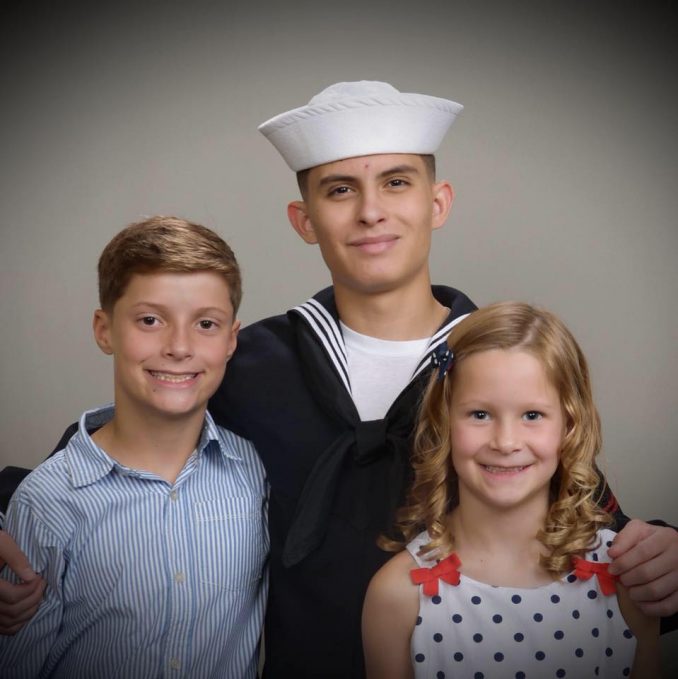 "I love the positivity. I love having someone that believed that I could do anything, and ultimately helped me succeed in life," he added. And, succeed he did, having joined the Navy from the looks of it. "One person can make a difference in any person's life," he said. "Brandon's that person that made a difference in my life."
Indeed, the love and compassion Officer Brandon Sheffert showed this young man changed his life and every life Anthony will touch in years to come. Instead of serving time, he's serving his country. And, as he said, all it took was one person to believe in him, give him someone to look up to, and show him the way.