A man chose to ingest a vast amount of crack cocaine after being stopped by police. His family has since decided to sue the city after a troubling video of their loved one emerged.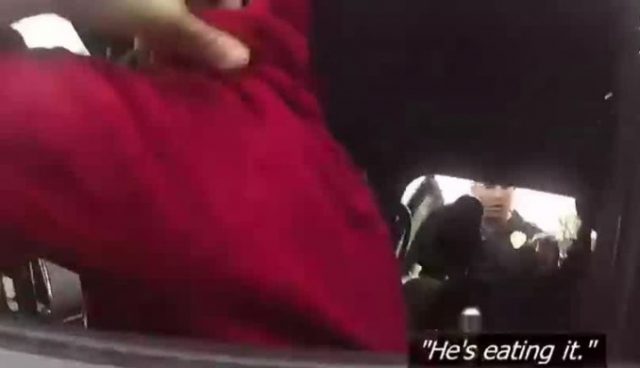 Harold Easter, a 41-year-old North Carolina man who was allegedly believed to be engaging in a drug deal, was stopped by police. Body camera footage captured the officer pulling up behind Easter's vehicle with his gun drawn. During the stop, Easter reportedly ingested a large amount of crack cocaine as the cop is heard in the bodycam footage, demanding Easter stop eating the drugs, The Blaze reported.
According to authorities, Easter was in possession of both marijuana and cocaine, which he allegedly ingested in large quantities after the police pulled him over. "Don't eat it!" the officer shouts. "He's eating it. Hands up!" he yells in video footage from the traffic stop. But, it's what was caught on video at the police station that later led to a lawsuit. Be forewarned, the footage may be disturbing for some viewers:
After exiting his vehicle, Harold Easter was detained and handcuffed by the officer without incident. Following his arrest, he was transported by authorities to the Charlotte-Mecklenburg Police Department, where he reportedly sat inside an interview room for about 45 minutes and "was left alone several times," CNN reported.
According to the outlet, the suspect "was alone and crying out for help before collapsing" and dying of an overdose. The Charlotte-Mecklenburg Police Department released at least 17 videos — including bodycam and surveillance footage — to provide the context of Easter's arrest and subsequent overdose.
In the video footage, Easter is seen visibly shaking before his collapse and heard screaming, "You think I want to die?" Unfortunately for the suspect and his family, that's exactly what happened. Beforehand, at one point, Easter is also heard demanding water. Minutes later, a person brings him the water. Then, approximately 20 minutes later, Easter begins seizing. He eventually collapses on the floor of the room.
The same day the department released the videos, Charlotte-Mecklenburg Police Chief Johnny Jennings admitted that officers violated department protocol by not checking in on Easter every 15 minutes. He defended his officers, however, saying he did not believe they had "malicious intent."
"I don't believe these officers had malicious intent," Jennings said. "But they did make a bad decision, and they didn't follow policy. So those bad decisions have consequences. Especially when those decisions have contributed to the loss of a life, a life that we had the responsibility to protect."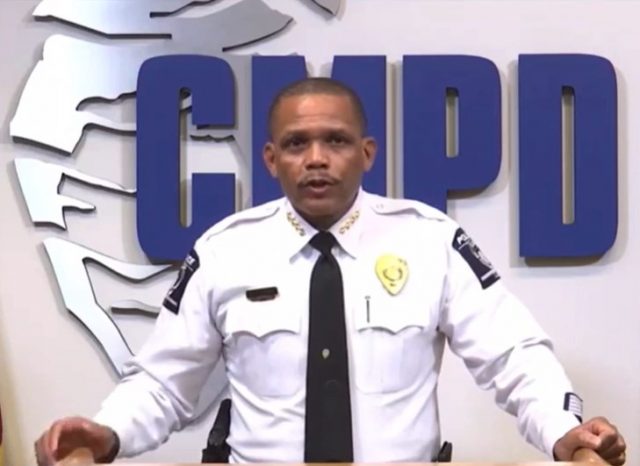 According to Chief Jennings, at least five officers who were reportedly involved in the incident resigned after an internal investigation into Easter's death, but the officers will not face criminal charges, according to Mecklenburg County's District Attorney Spencer Merriweather. In a letter to the North Carolina State Bureau of Investigation, Merriweather explained that he was unable to "prove that Mr. Easter, after having voluntarily eaten a large amount of crack cocaine, would have lived had he received immediate medical attention."
"[N]one of the medical experts consulted about the evidence in this matter would be able to testify to a degree of medical certainty that Mr. Easter would have lived after having ingested that amount of cocaine, even if officers had called for medical attention at the time of the initial traffic stop," Merriweather's letter said.
A toxicology report for Easter showed cocaine, opioids, levamisole, and lidocaine in his body at the time of his death. The state's chief medical examiner ruled his death an accident after determining that it was due to suspected ingestion of a "toxic agent." However, that hasn't stopped his family from suing the city for wrongful death.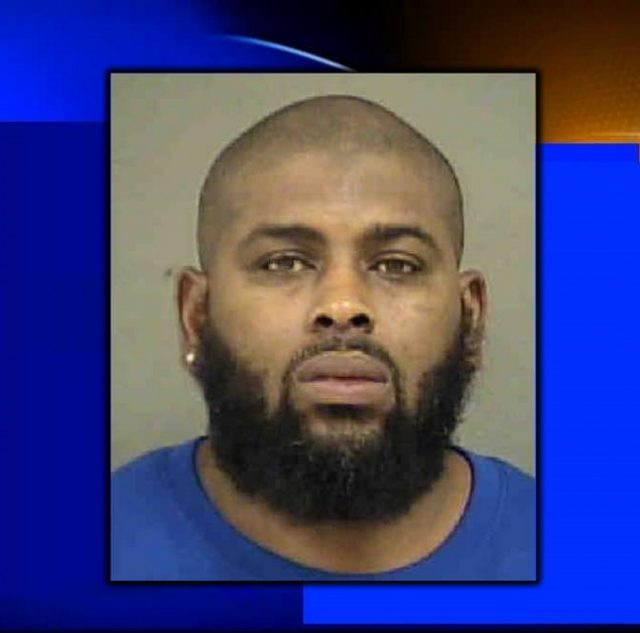 Describing the late Easter as a dedicated father to whom "family meant everything," Alex Heroy, a lawyer for Easter's family, said the suspect's mother "cried out the whole time for her son" while watching the video footage of the moments leading up to his death. "He's unbelievable," Heroy said. "He took his kids to daycare and preschool and school every day, oftentimes staying the day with them and helping out at the school. Family meant everything."
The question isn't whether or not Harold Easter was a "family man." Could the police have saved his life or was his death the consequence of his own actions and unpreventable? The medical examiner seems to believe the latter. Indeed, ingesting vast amounts of illegal drugs seems to be a dangerous wager. Let other "family men," who just so happen to also have a large amount of crack cocaine while allegedly engaging in a drug deal, keep that in mind. Had Harold Easter accepted responsibility for his actions after being caught redhanded, he'd still be alive today. Instead, he gambled, and it cost him his life.