While refusing to step out of his car during a traffic stop, a black motorist was forcefully removed from the vehicle. After the incident, he demanded that the police officer be criminally charged in what he suggests was a racist arrest.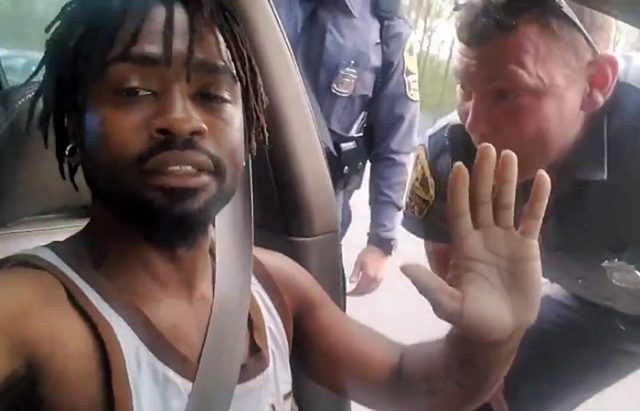 During a routine traffic stop, a female police officer believed she smelled marijuana coming from the vehicle of motorist Derrick Thompson. As such, she asked him to step out of the car. When he refused, the officer called for backup. What ensued was captured on video and quickly went viral.
In an attempt to de-escalate the situation, a trio of Virginia State Police tried reasoning with Thompson, who then began recording the exchange on his cell phone in a live-stream video. The recording captures Trooper Charles Hewitt as he grows increasingly tired of Thompson's refusal to comply. As such, he initiated the removal procedure.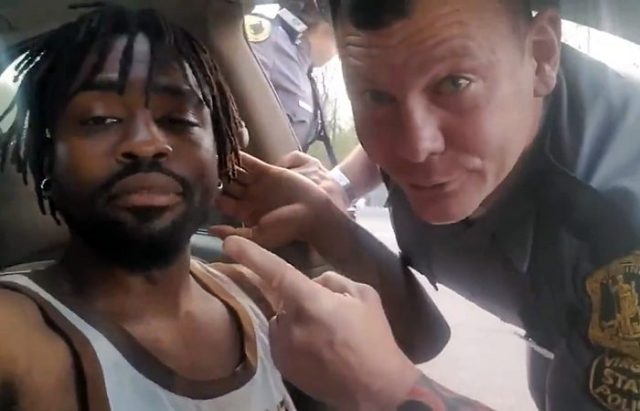 In the video, Hewitt repeatedly orders Thompson to step out of the vehicle. As Thompson makes it clear that he will not go willingly, Hewitt's escalates his language, playing up to the camera in the process.
"This officer is trying to unlock my car. This officer is unlocking my car. They just illegally entered my car and I'm being forcefully removed," Thompson tells the camera.

"Take a look at me," Hewitt tells Thompson. "I'm a f—— specimen right here, buddy. You've gotten on my last nerve."

"You're gonna get your a– whooped in front of f—— Lord and all creation. I'm gonna give you one more chance. You can bring that with you," Hewitt says in reference to Thompson's phone. "I'll let you film the whole thing."

"I'm being threatened right now and I am not doing anything. I feel unsafe. I feel unsafe and I am no threat to these officers," Thompson says, ignoring police orders.
Hewitt immediately rejects Thompson's accusation that he is being threatened, reminding him that he's giving him an extra chance to comply with lawful orders. Instead, Thompson continues to address the camera, alleging that everything the officers are doing is illegal.
Hewitt then carefully reaches into the car and unbuckles Thompson to remove him. When Thompson pulls away, Hewitt once again gives him "to the count of 3" to step out of the vehicle on his own. When he once again refuses, Hewitt tells the audience to "watch the show folks" and drags Thompson out of the driver's seat before the phone falls to the ground. Contrary to Thompson's claims, Hewitt can be heard ordering him to stop resisting arrest and place his hands behind his back. The video ends soon after.
"Please, get off my neck! I'm not resisting! Get off my neck, sir! You are harming me!" Thompson repeatedly shouts off-camera.
Thompson was charged with obstruction of justice, driving on a suspended license, and having an expired inspection decal. After he took his case to court, he was found guilty of resisting arrest and ordered to pay a $250 fine, the Associated Press reports.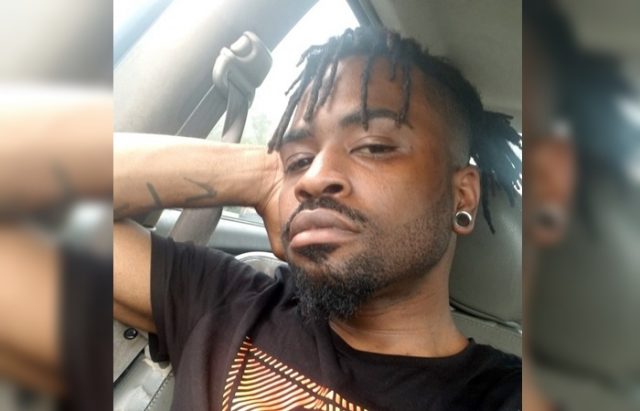 Of course, Hewitt was immediately placed on administrative leave during an internal investigation over accusations of misconduct. However, despite Thompson accusing Hewitt, who reportedly is married to a black woman, of racial bias and excessive force, Fairfax County Commonwealth Attorney Steve Descano ultimately concluded that, although the trooper's mannerisms were unbecoming, he committed no legal violations.
"Although this officer could have used a more appropriate demeanor, his actions do not meet the burden of a criminal offense as it currently appears in the Code of Virginia," Descano said.
Expectedly, Thompson was outraged that the police officer wouldn't be criminally charged. As such, he decided to file a civil lawsuit, which often results in a hefty payout from the city.
"Yea this was very disappointing to hear from my attorney today tbh but the criminal charge phase against that [clown] is over. Now we pursue the actual lawsuit in court and it's currently being put together by the team. I'll keep y'all posted on every step of the way. Pray for this black man," Thompson wrote on Facebook.
Thompson and his social media supporters have continued to suggest that Hewitt was racially motivated in his conduct and that the arrest was wrongful. However, the prosecutor could find no evidence to support these claims.
While some disagreed with the trooper's demeanor, others pointed out that police officers sometimes have to be forceful in both language and action when dealing with criminals. Of course, if Thompson would've simply stepped out of the car when legally ordered, he would've been allowed to film the whole thing and never would've received the conviction for resisting arrest.