After police officers found illegal drugs on a man, they attempted to take him into custody. The suspect began resisting arrest, which turned into an all-out brawl with an officer. However, after losing the fight, the offender feels he's entitled to compensation from the department.
After posting a photo on Snapchat of the felony amount of marijuana he was selling, Elonte McDowell had no idea that one of his potential customers had tipped off the Illinois police. So, when he was pulled over, he refused to step out of the vehicle, arguing that he didn't have to comply unless he was being placed under arrest.
The Dekalb officer informed McDowell that he could be charged with refusing to adhere to a lawful order, so he and his female companion stepped out of the car. When officers brought out the K9 unit, he knew he was busted.
Once the dog alerted officers of the "presence of narcotics," McDowell became defiant. Several times, he pulled away from officers and began screaming that he didn't know why he was being arrested. Soon, the situation escalated into a full-blown brawl.
McDowell and the arresting officer tumbled to the ground as the suspect tried in vain to take on his trained opponent. "I can't breathe!" McDowell repeatedly shouted at the top of his lungs. Another officer deployed a Taser, easily subduing the combative suspect. It was then that McDowell's girlfriend began recording the scuffle on her cell phone.
In the video, McDowell can be seen going limp as police officers rolled him onto his stomach. One of the officers then insinuates that McDowell is pretending to be unconscious, according to Blue Lives Matter.
"You're okay, big boy," one of the officers told him. "It's a nice fake, but…"

"He has a pulse, right?" McDowell's girlfriend asked police. "Like, you guys can make sure he has a pulse? 'Cause look at his face."
McDowell later confessed that the marijuana was his and was charged with unlawful possession with intent to deliver, resisting a police officer, and criminal trespass. However, he isn't about to take his charges lying down.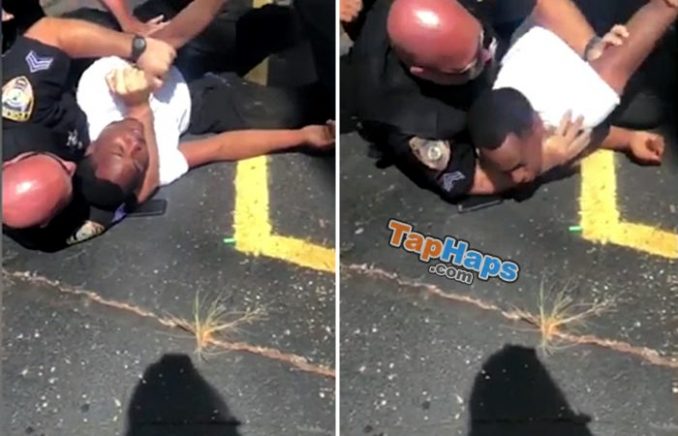 McDowell is now claiming that the officer placed him in an illegal chokehold, preventing him from breathing and causing him to pass out. McDowell and his lawyer, Antonio Jeffrey, are now threatening to file a civil rights lawsuit against the city of Dekalb over the police officers alleged excessive force.
"This is what some police officers do and you have to put a stand on it," Jeffrey said. "It's not OK. It needs to get out there. It happened one too many times. This happens every day."

"I think the videos accurately depict what my client has been saying all along which is that, no, he didn't attempt to flee," he said. "He was cooperating the entire time."
The officer in the center of the controversy states that he didn't apply any kind of chokehold but used legal hold which doesn't constrict the airway. He maintains that his arm was beside McDowell's neck but not pressing into it in such a way that would restrict his breathing.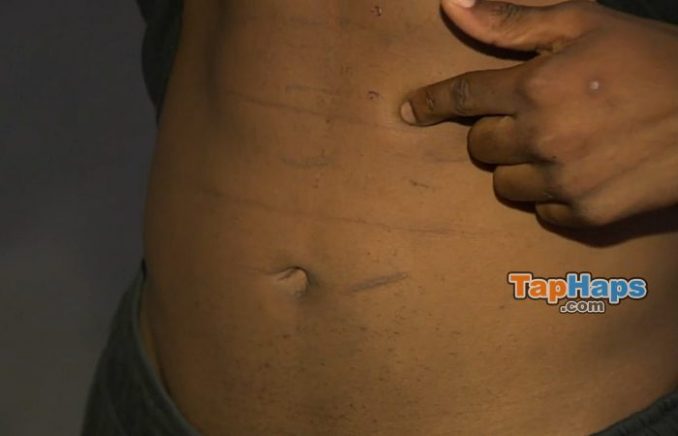 McDowell insists that the police department must be "punished in some type of way" for the supposedly unnecessary force that was used. Although he takes responsibility for his other charges, he believes that the officer should be held responsible as well.
The Dekalb police officer has been temporarily reassigned while the department reviews the footage of the incident. For now, the lawsuit will go ahead as planned.