When a homeless man found a $10,000 check on the street, he didn't hesitate to return it to its rightful owner. However, the way the woman told him she was going to reward him was better than any amount of money she could've given him.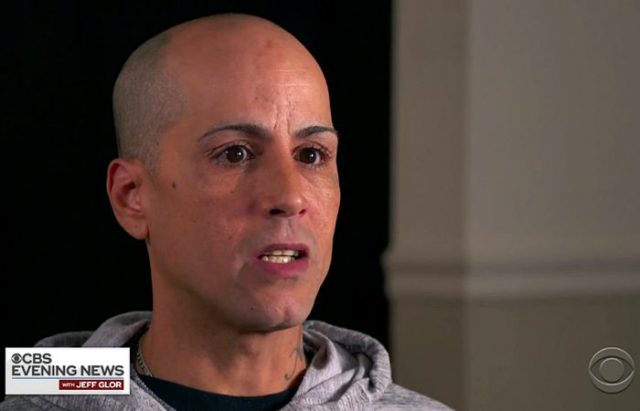 Elmer Alvarez is well-acquainted with the risks that come with being homeless. Living on the streets of New Haven, Connecticut, each day poses a new threat to his survival, CBS News reports. From hunger to exposure to the elements, Alvarez has battled it all. However, one problem he doesn't have is generosity.
Despite his dire situation, Alvarez is one of the most honest people you'll ever meet. When he found a check for $10,000 on the street, his first and only thought was finding the person who had lost the money.
"I got to look for this person," he said, reiterating that he never even thought to cash the check himself. "It never crossed my mind because I made a decision to turn my life over. I've been clean for three years."
Alvarez finally got into contact with the owner, Roberta Hoskie. So, when she came to meet the gentleman who found her money, she was surprised to find a homeless man with little more than a backpack of his belongings waiting for her.
"I expected to find a guy all nice, clean-shaven and blue suit like you," Hoskie told the reporter interviewing her. "It shattered the stereotypes."
After receiving her check, Hoskie asked Alvarez his backstory. Upon hearing how much he had overcome and how he had turned his life around, she wanted to reward him for his virtuous character. Still, she didn't feel that a monetary gift would suffice.
"I know what it is to be homeless. Nobody deserves to live like that," he said.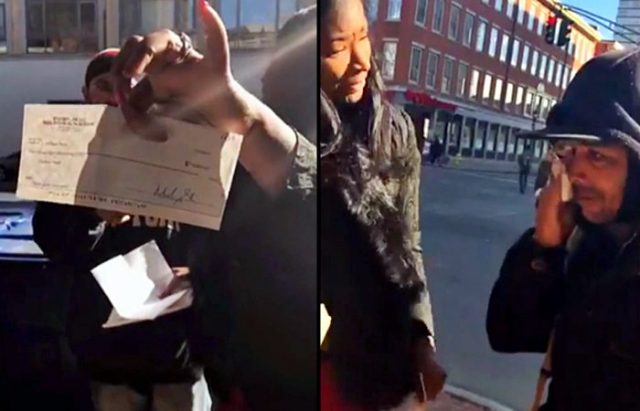 Expecting nothing for doing the right thing, Alvarez broke down in tears when she offered him money out of the check he had returned. However, she wasn't finished. On top of the monetary reward, Hoskie promised to help him get a job, an education, and his own apartment for free.
One of the reasons for her compassion is that she knows what it's like to be in Alvarez's situation. When she was just a teen, Hoskie became homeless as a single mother. Despite her struggles, she now owns a multi-million-dollar real estate business.
"Because I remember. I remember what it felt like to be in that shelter," she said.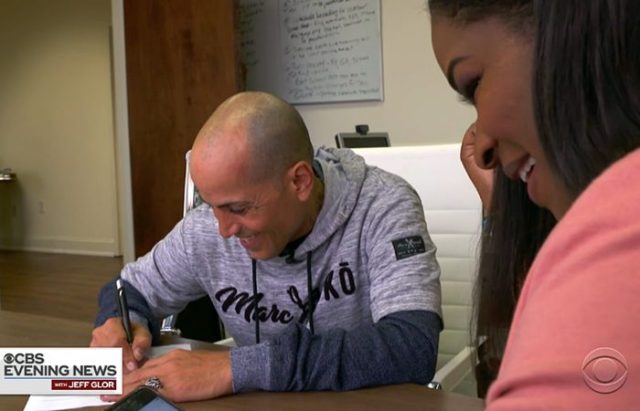 Seeing the potential in him, Hoskie put Alvarez through real estate school and now they are working on a major project together. The pair plan to build a transitional complex for homeless teens, providing them with all types of social services to help them succeed long-term.
Neither Hoskie nor Alvarez will make a dime off the project. However, helping others is the greater reward. After its construction is finished, Alvarez will serve as an adviser at the transitional home.
"That's what I want to do," Alvarez said of helping kids. "It's amazing."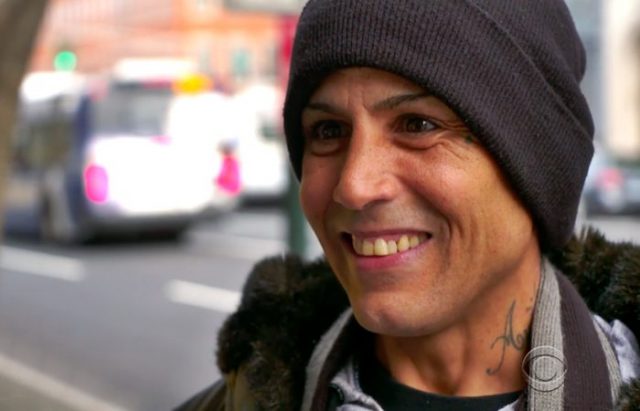 Elmer Alvarez's honesty is rare even in those who aren't struggling to survive on the streets. Thankfully, he was given the opportunity to show his potential and help others who have landed in a similar situation.
Without Roberta Hoskie's compassion, Alvarez might still be homeless. Little did they know that they would make an incredible team that will change the lives of countless people in their community.