While shopping at a California mall, a college student was escorted out by security officers for wearing a "revealing" outfit. However, the young woman denies that her clothing was inappropriate and instead believes she was kicked out due to discrimination.
When 20-year-old Demetriana Miles and her mother planned an afternoon of shopping and relaxation at Arden Fair Mall, she donned typical youthful attire and headed out the door. Unfortunately, the pair never expected that their trip would be cut short by a humiliating confrontation.
For decades, California has been widely considered a hub for beauty, fashion, and gorgeous weather. Of course, Sacramento is no exception, as men and women can often be seen sporting the latest trends in order to stay on top of the fashion forefront.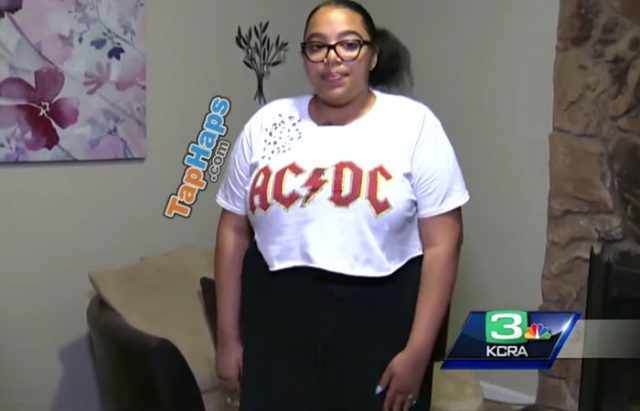 Miles told KCRA that she and her mother were perusing the shops when they noticed a security guard on a scooter headed right for them. When the officer explained why he had interrupted their shopping, the pair simply couldn't believe their ears.
"Security approached me on the scooter and said, 'I need you to change your shirt. Your bra is showing.'" Miles said. "So, I looked and I just adjusted my shirt because if it was showing, it was unintentional and I hadn't walked out the house with anything showing."
According to Miles, security wasn't satisfied with her adjustment. Instead of going about their business, she was told that she needed to change clothes or exit the premises. That's when Miles tried to explain that there was nothing wrong with her outfit.
"I can raise my arms. I don't think anything shows for the most part," Miles said.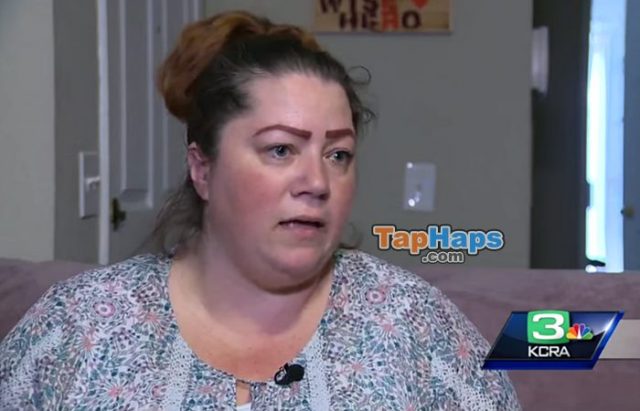 Miles says that she and her mother, Angie Parisi, pointed out to the guard that there were far more revealing outfits in every direction. The pair claim that there were other female shoppers with exceedingly short shorts and tops showing off their midriff.
"They were wearing booty shorts, crop tops, and butt cheeks hanging out," Miles said.

"The other girls we seen shopping were not thick," Parisi claimed. "They weren't what they might consider overweight or what they might consider fat. They were skinny little girls wearing normal teenage attire."
Despite the women's plea, the security guard refused to address their claims that other shoppers were dressed more inappropriately than Miles. According to the mall's code of conduct, "improper attire" is defined as "failing to be fully clothed, including wearing pants in a manner that exposes undergarments or skin to view." Still, she was forced to leave the mall by a group of officers.
"To be escorted out of the mall by the police was the most humiliating thing," Parisi said.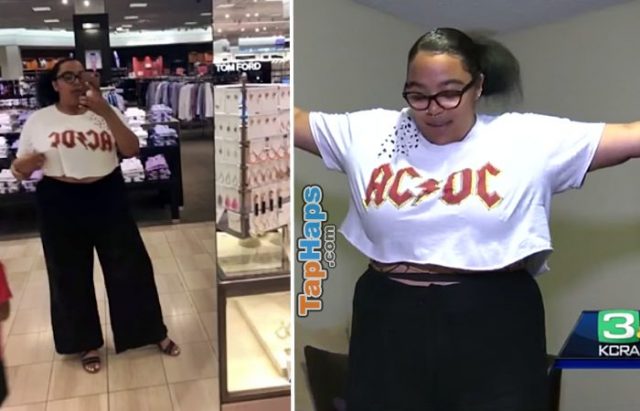 Since Miles and Parisi reject the notion that her outfit was inappropriate, they believe that the reaction was based on weight discrimination. The pair insist that thinner girls were allowed to break the mall's dress code without consequences and that Miles' outfit was unfairly scrutinized because she is bigger.
Although the women have chalked up the embarrassing incident to a case of prejudice, they haven't expressed any plan to take action against the mall. In fact, Miles says that she has no problem with the rules as long as they're being enforced equally.
"If you're going to enforce the rules, you need to enforce them with everyone," Miles concluded.
The women have since moved on from the incident, but they want their experience to serve as an example of possible prejudice against certain body sizes. They hope that in the future, the mall security will be more consistent with the application of its own rules.
It is merely speculation that Miles was discriminated against for her size. However, if what the women claim is true, the mall could have legal liability if Miles decided to pursue the matter at court.