While serving in the U.S. Army, a Muslim soldier insisted on wearing a hijab with her official uniform. However, nothing could prepare her for the senior officer's response to her wardrobe change. Now, she plans to sue after being "religiously raped."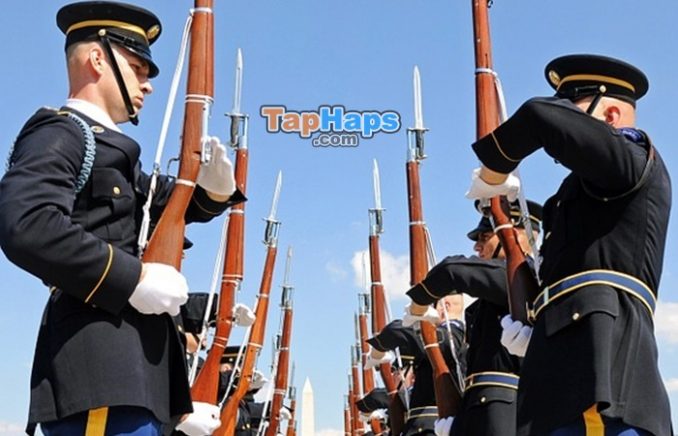 Although 26-year-old Sgt. Cesilia Valdovinos was granted special permission to wear her religious head wrap while serving in the 704th Brigade Support Battalion after converting to Islam, the young woman soon found herself suing the U.S. Army for what she has labeled anti-Muslim bigotry.
Despite the necessity for strict regimen and unwavering discipline, the U.S. Military has made generous compromises when it comes to personal beliefs. In fact, headlines raved when the Army announced that it would allow for beards, turbans, and hijabs to be worn by recruits.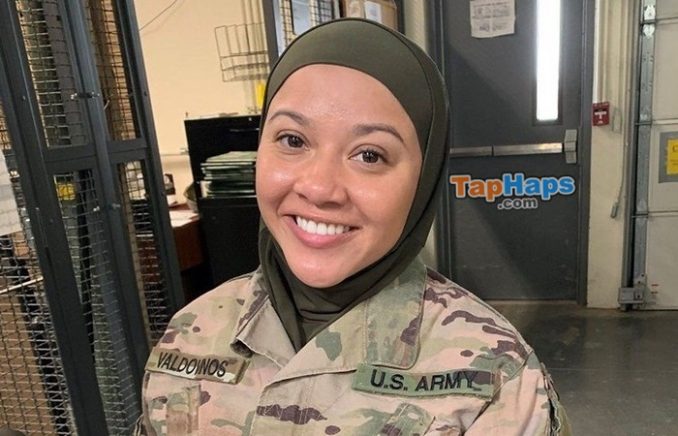 Yahoo Lifestyle reports that Valdovinos was elated when she received approval to wear a hijab with her uniform. After deciding to engage in the Islamic dress, Valdovinos proudly sported her religious garb in front of her peers and superior officers. Unfortunately, it wasn't long before she found herself in a compromising position.
According to Valdovinos, she was attending a suicide prevention briefing with her battalion at a chapel in Ft. Carson, Colorado, when her command sergeant major allegedly grabbed her by the arm, pulled her out of rank, and forced to remove her hijab in front of fellow soldiers. She is now accusing her superior officer of religious discrimination.
"I felt embarrassed and religiously raped in a sense," Valdovinos wrote in an email to the Military Religious Freedom Foundation (MRFF), an advocacy organization that is representing her. "My religious preference is only to unveil in front of my husband in the comfort of my own home."
Valdovinos filed an official complaint with the Military Equal Opportunity Office (MEO), in which she made a series of allegations against numerous service members. She claims that she was repeatedly called a "terrorist" by colleagues while senior officers did nothing. She also alleges that she was removed from her position as "culinary specialist" based on her "religious preference to not handle pork," which she has chalked up to religious discrimination.
"I got called a 'terrorist.' I got called 'ISIS.' I hear comments that I'm the reason why 9/11 happened," says Valdovinos. "There's a lot of anger and animosity."
Despite Valdovinos' claim that she was stripped of her head covering for no good reason, the Army has a different story. Apparently, Valdovinos was wearing her hair out of regulations under her hijab. However, she denies this claim, arguing that they couldn't have noticed her hair underneath the tightly wrapped veil.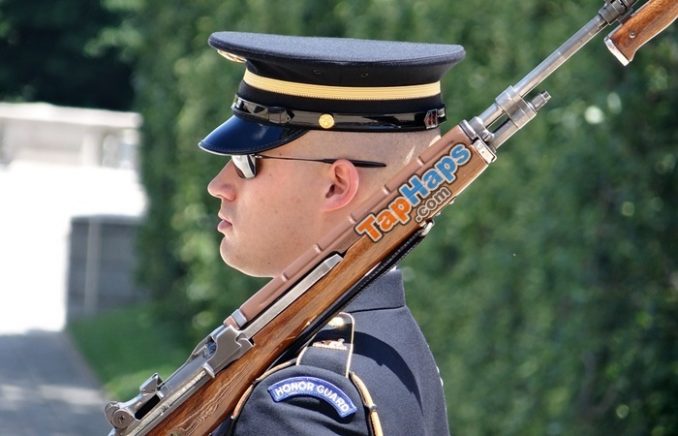 An inquiry into the allegations confirmed that the officer "acted appropriately by enforcing the proper wear of the hijab" in accordance with the Army's regulations. For now, Valdovinos' allegations are under investigation.
Still, Valdovinos claims that she was demoted shortly after and took a $1,300 monthly pay cut. Additionally, she says that she and her 7-year-old daughter have been issued death threats by individuals on social media who have heard about her complaint.
"I was getting messages on Facebook from people that I didn't even know, that if they ever see me they would kill me, and threatened me with acid attacks,'" Valdovinos says, adding that she's been told to "go back to where she came from," despite being from Lodi, California.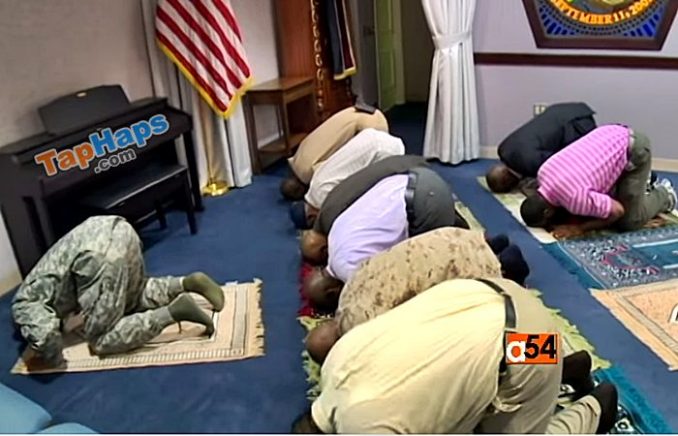 Valdovinos says that she will go ahead with a federal lawsuit against the U.S. Army. She claims that her religious freedoms were violated when her superior officer forced her to remove her hijab in front of her male counterparts.
Regardless of the outcome, Valdovinos' case will undoubtedly result in taxpayer dollars expended as well as a possible rewrite of the Army's regulations once again. While some believe that diversity is what makes our military institutions strong, the constant seeking to appease personal preferences takes away the military's focus on its actual duties.