When a young cowboy tried to wow Luke Bryan with his voice, the star was distracted from the young man's vocals by the aspiring singer's feet. Bothered, Luke then pulled a stunt that caused a lot of waves. While some approved, others said he went way too far with what he did.
Although Colby Swift had never sung in front of a big audience, had a single singing lesson, nor traveled outside his home state of Texas, the 19-year-old cowboy and fence painter from Midfield aspired to be a country singer. So, he took the stage of American Idol, hoping to leave the judges amazed with his vocals, but something else about the young man eventually caught Luke Bryan's attention.
Colby impressed the judges, even making them laugh, during his initial audition, but he had his fair share of problems. The judges worried about his rawness. Katy Perry said he was inconsistent and needed a lot of work. But, Lionel Ritchie said Colby had a magnetism that can't be taught. Katy conceded, saying if Colby took their advice, he could be good. Although Luke also felt Colby was very unpolished, he didn't want him getting away.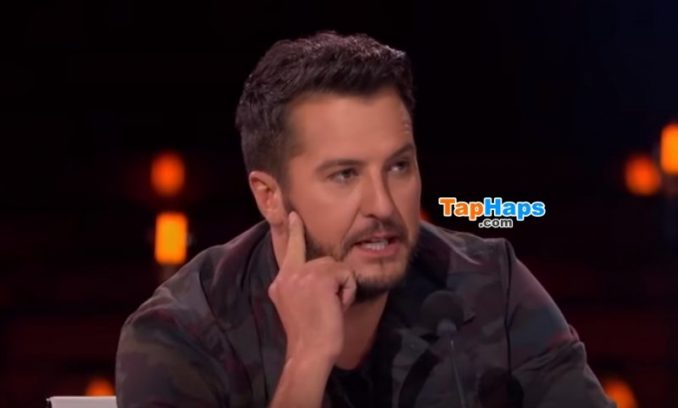 With three yesses, Colby made it to Hollywood. "I'm just me, I'm Colby Swift. I ain't gotta be nobody else," he said during the Hollywood Week interviews, hoping to continue his winning streak and get more in-depth training from the show and the judges. He was about to get more from Luke, for sure, but it had nothing to do with performing.
Colby gave an amazing rendition of "Before The Next Teardrop Falls" by Freddy Fender during the Hollywood round of American Idol. He initially began the number with his guitar, but midway through the song, Luke asked Colby to continue singing without it, leaving the young man to perform the Spanish verse acapella.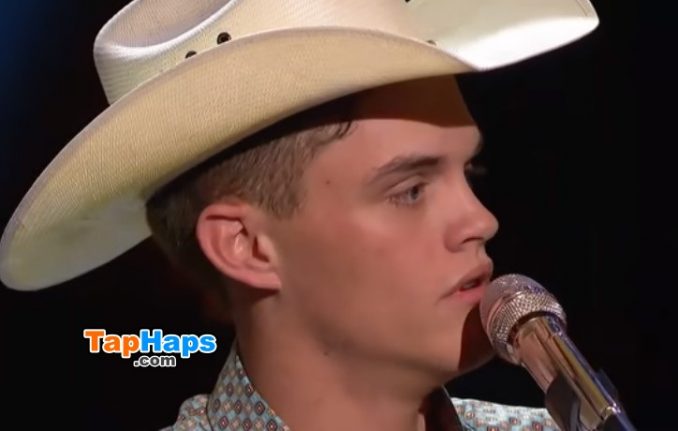 The performance was a first for the young man. Colby had never received a standing ovation from a live audience before, but he got one as he left both the judges and the audience impressed. After an emotional Colby left the stage, however, Luke decided to make his fellow judges aware of something he had noticed that everyone else seemed to miss.
Luke Bryan felt a kinship toward the young cowboy after his breathtaking performance. "Well, I don't know if a kid has ever walked in here and been more me at 19," he said. But, there was something more about Colby that caught the country sensation's eye and actually raised some concern. As Colby was backstage, fighting back tears, the issue was apparently plaguing Luke's mind.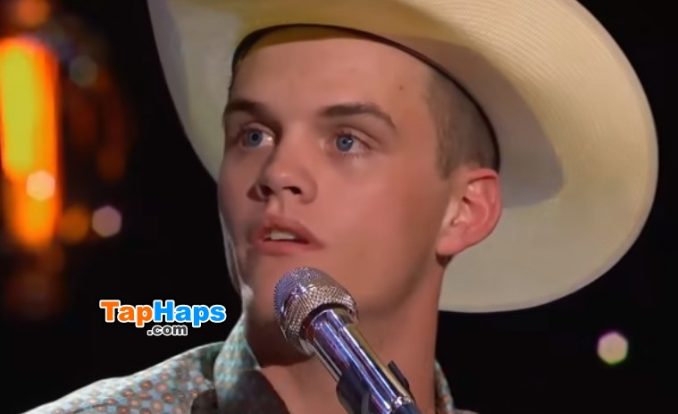 "To have Luke Bryan, Lionel Richie, and Katy Perry stand up for me — that's a blessing, man," Colby said with a shaking voice during an interview following his performance. "I'd never thought I'd do that," he added. Little did he know, another blessing was about to happen, and it would leave many others in tears too.
Contestants were called back to the stage for the judges to announce who made it to the next round. Colby stood in line with four other hopefuls. Luke Bryan told Colby to step forward before asking the young man an odd question that had nothing to do with his singing abilities. What happened next has many applauding the country music star, but some say he overplayed his hand.
"Can you show the camera the bottom of your shoes?" Luke asked, shocking everyone in the room. Colby complied, revealing his worn-out boots with holes that went straight through to his feet on the bottom. "What size shoe are you, Colby?" Luke furthered. "Wouldn't be a 12D, would it?"
"Whatever fits," Colby Swift humbly replied. Luke then took the boots off of his own feet, ran up to the stage, and gave the footwear to a stunned Colby as an equally astonished audience looked on, applauding the act of kindness which moved many to tears.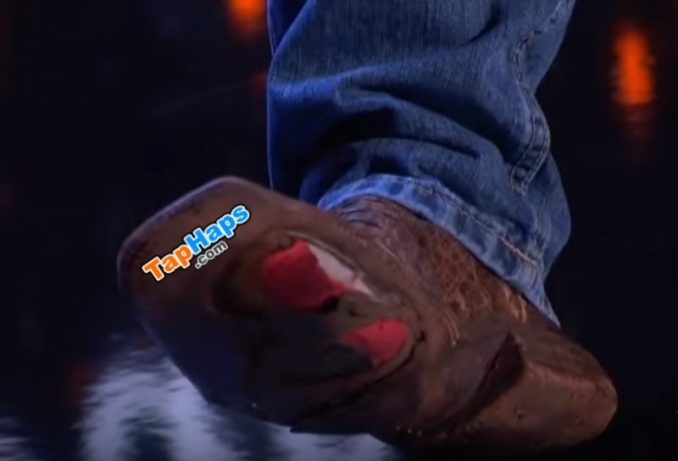 "Those boots are made for walking to the next round," Luke added, as everyone cheered. Although the singer-songwriter is well-known for being an all-around good guy, some weren't as impressed as others with this gesture. In fact, Luke was blasted on social media and criticized for putting Colby on the spot publicly. Many speculated that he likely embarrassed not only the boy but also his father, who was in the audience.
Colby Swift didn't seem bothered, however. "I got Luke Bryan's boots!" he joyfully yelled before moon-walking off the stage, according to Fox 8. But, as it turns out, his tattered old boots were his "lucky boots." So, if he has anything to be upset with Luke about, it might be the fact that he was eliminated shortly after trying to literally fill the country star's shoes. Even that didn't seem to upset Colby, though. "I am leaving with my head held high — and Luke Bryan's boots," he said, breaking into a smile. "They're my boots now. They ain't yours no more." If Colby isn't complaining, why should we?