After a white man moved into a Hawaiian neighborhood, a group of natives confronted him, brutally beating him unconscious with a shovel for having "the wrong color skin." A jury has since decided whether the horrific assault will be treated as a hate crime.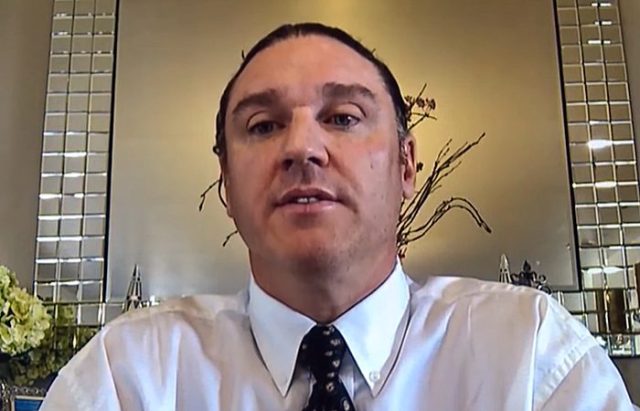 The victim of a horrific assault was left pleading for justice after he and his disabled uncle were severely injured in an unprovoked attack. After his wife was diagnosed with multiple sclerosis, Christopher Kunzelman moved his family to a quiet Maui neighborhood. Unfortunately, he soon discovered that the locals weren't open to non-natives.
The day they moved into the area, a group of native Hawaiians confronted Kunzelman and his family at their home. Ultimately insisting that Kunzelman get off their land, Alo-Kaonohi, 32, and Levi Aki Jr., 33, resorted to what the U.S. Department of Justice has labeled a series of "racially motivated attacks," the New York Post reported.
"Who the f*** gave you the right to come around here?" one of the men accused.

"The title…" Kunzelman calmly explained before being interrupted.

"That title's bulls***," the man responded. "I'm gonna tell you one time only, bro, if I come back here and you're f***ing here, I'm gonna f*** this s*** up, and then I'm gonna f*** you up! Right now, pack your s*** and get the f*** out."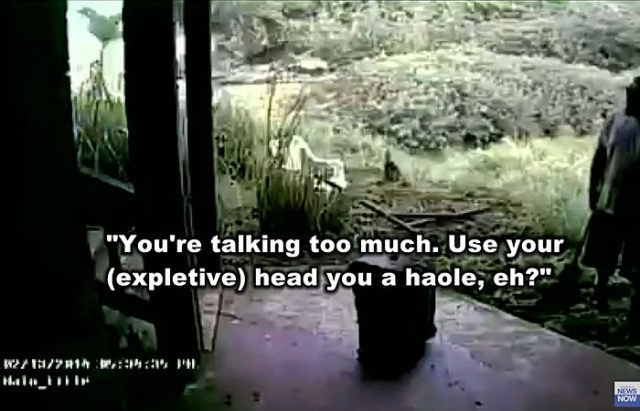 One of the men threatened that Kunzelman and the uncle would end up "going missing" if they didn't vacate the area. The intruders then climbed the stairs to the door before the camera captured the sound of a shovel smashing Kunzelman in the back of the head. He was subsequently punched and kicked repeatedly as he groaned in pain.
"You're talking too much. Use your f***ing head. You a haole (racial slur), eh?" one of the men said.
As they ordered him to leave, Kunzelman promised to get out but first wanted to know if his uncle is okay. The men then threw his belongings down the stairs before the camera again records the sound of Kunzelman screaming as he is further beaten with the shovel until he loses consciousness. He suffered a large gash in his head, broken ribs, a severe concussion, abdominal trauma, and various lacerations and contusions.
After regaining consciousness, Kunzelman pulled himself to his truck and pleaded with the men to let him and his uncle leave. The men responded by threatening to shoot him and shattering his car windows with the shovel as the pair scramble to drive away. The men and several others surrounded the car to prevent Kunzelman from leaving.
The DOK confirmed that the victim had never met his attackers before when they "stormed onto his property and demanded that he pack his things and leave." They then threatened to "tie up and drag" him out if he refused. When Kunzelman explained that he purchased the property, Alo-Kaonohi dragged his finger across the victim's jawline and said, "You've got the wrong f***ing color skin."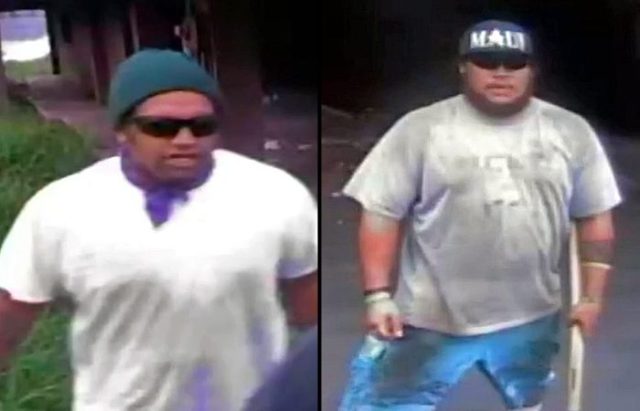 Initially, Aki Jr. spent just 6 months in jail for the crime. Alo-Kaonohi was only sentenced to 4 months of probation. Luckily, another trial was scheduled when a federal grand jury indicted the men on hate crime charges. Aki Jr. and Alo-Kaonohi denied the allegations, arguing that their actions were motivated by Kunzelman's disrespectful and entitled attitude. However, the jury found the men guilty of a hate crime, a conviction punishable by up to 10 years in prison each.
There's no denying that Aki Jr. and Alo-Kaonohi's crimes were racially motivated. Hopefully, Christopher Kunzelman and his family get the justice they deserve. Following the ordeal, it was reported that they were living peacefully in a more accepting neighborhood in Puerto Rico, where he can take care of his disabled wife and uncle without fearing for his life.