Despite repeatedly sexually assaulting a 5-year-old girl, a judge gave the pedophile only probation for his sick offenses. However, after seeing what he could get away with doing, the entitled child molester now has even bigger demands for the local police.
When former Honolulu Police Officer Teddy Van Lerberghe found the handcuffs turned on himself, his colleagues couldn't believe the sinister accusations lobbed against him. Once the evidence came out, there was no denying that their brother in blue had sullied his esteemed position of authority with one of the worst crimes imaginable.
For most police officers, wearing the badge is a symbol of honor that compels courage and distinction, making an oath to enforce the law as well as abide by it. However, for a lone few, the uniform is merely a disguise for their nefarious deeds that would otherwise be more easily exposed and punished.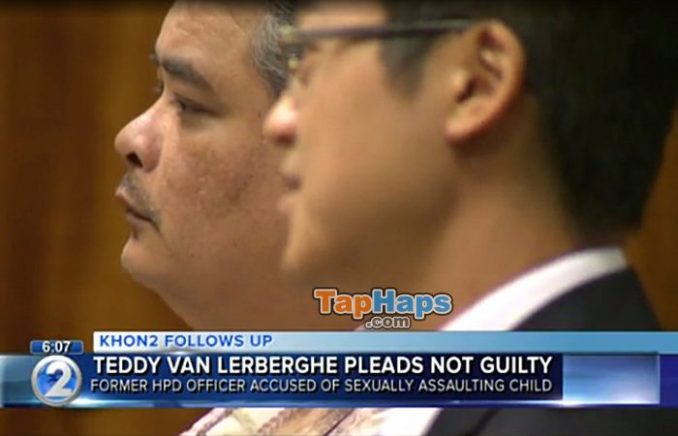 Initially, 45-year-old Van Lerberghe pleaded not guilty to repeatedly sexually assaulting a 5-year-old female relative over the course of 4 years. However, the evidence piled against him was undeniable. Fearing a harsh prison sentence, the ex-cop agreed to a plea deal, pleading "no contest" to greatly reduced charges, WKRN reports. What not even he expected was for the judge to go so easy on him.
Circuit Court Judge James McWhinnie sentenced Van Lerberghe to just five years probation for pleading guilty to four Class B felonies and three Class C felonies, which were punishable by up to a combined 15 years in prison. The courtroom was likely in shock upon seeing the convicted child molester get a paltry slap on the wrist. However, nothing could prepare them for the pedophile's next brazen move.
Emboldened by getting away with no jail time after sexually abusing a child for four years, Van Lerberghe decided to make an outrageous demand to the Honolulu Police Department to reinstate him as a law enforcement officer. Despite being required to register as a sex offender for life, Van Lerberghe apparently sees the results of his court case as proof that he should be allowed to once again wear the badge.
On behalf of Van Lerberghe, the state's police union has appealed his termination, arguing that he was unjustly fired before he had been formally charged with the heinous crimes, according to Honolulu Civil Beat. The union is notorious for appealing on behalf of officers charged with serious crimes to keep their jobs. The appeals are made to a third-party arbitrator whose final decision cannot be overturned.
"I'm extremely concerned," said Honolulu Police Commissioner Loretta Sheehan. "If you're recycling bad officers back into the rank-and-file, there is the potential that you are increasing the risk of a lawsuit in your future."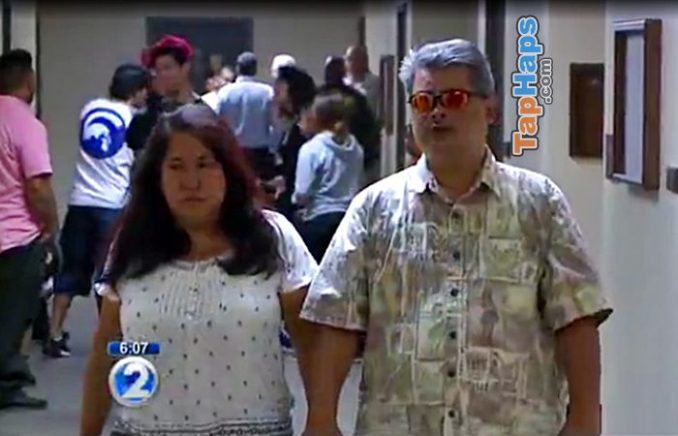 Thanks to the union, disciplinary action taken by police departments can easily be overturned. If the union doesn't agree with a department's reprimand, it can appeal to the third party and even have the officer reinstated without question, which Honolulu Police Chief Cary Okimoto admits is a risky business.
"The perception makes it difficult for everyone in the department," Okimoto said. "We try to address discipline in the best way we can, but because of the collective bargaining agreement those people can get their jobs back or their days back and back pay. But we continue to take it seriously and mete out discipline as we see fit."
So far, more than half of 171 cases of officer misconduct reported by the Honolulu Police Department between 2014 and 2016 were appealed. Even more disturbing is that 30 have been overturned, resulting in some of the offending officers being reinstated.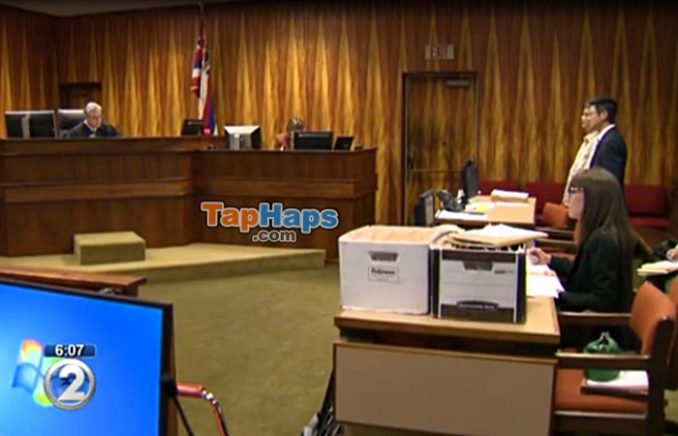 Initially, Van Lerberghe was indicted with seven counts of sexual assault of a 5-year-old child, four of which were Class A felonies that carried mandatory 20-year prison sentences. Even though he agreed to lesser charges, the former officer still didn't receive even one of the possible 15 years in prison.
In exchange for pleading "no contest" to the reduced charges, Van Lergerghe received five years of probation, which may also be reduced in the future. He has also been ordered to register on the national sex offender registry for life.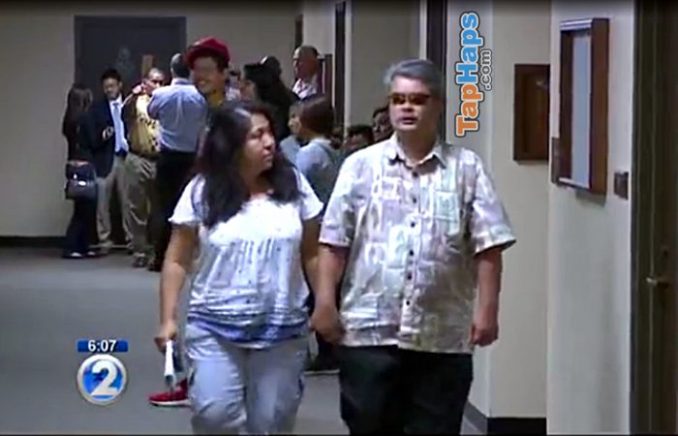 It's hard to believe that a convicted child molester would feel entitled to have his job back as a police officer or that he'd even want to face his former colleagues after such a disturbing conviction. However, Van Lerberghe seems to lack any remorse or shame, despite the grotesque nature of his crimes on full display.
No one who has harmed a child should be in such a powerful and respected position of authority. The very nature of law enforcement is by definition the law itself. To have such a flagrant abuser of the law overseeing it is an insult and danger to civil society.