A video of a sexy dancer has emerged to remind American women of the freedoms we take for granted. What appears to be innocent fun takes a disturbing turn — and this dancer is far from alone. What happened to a belly dancer is even worse.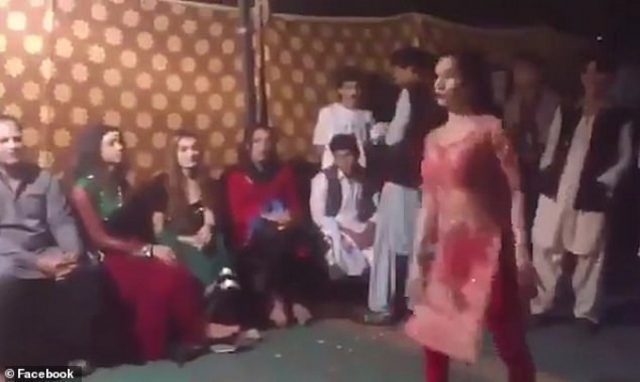 Sama El-Masry, a high-profile Egyptian belly dancer, was jailed for three years for "sexually suggestive" social media posts, but a video emerging out of Pakistan proves that Egypt isn't the only country where being "too sexy" comes at a cost. In the disturbing footage, the woman is dancing in a way that would be considered mild by American standards, but the reaction she received certainly was not.
In the clip, the unnamed woman is captured on camera as she dances to music at an event in Pakistan as guests sit and watch her. It quickly becomes evident that not everyone is a fan of her performance when a man suddenly appears from the sidelines. While carrying a Fanta bottle, he raises his leg and brutally kicks the woman forcefully in the chest and sends her flying through the air without warning.
The perpetrator of the unprovoked, violent attack reportedly took issue with the way the woman was dancing and kicked her "because of her provocative moves," Daily Mail reported. During the aftermath of the vicious assault, the assailant reportedly justified his actions, saying, "It is not permissible for a girl to dance in front of others in this disgraceful way!"
Although it is unclear whether the man faced repercussions, the disturbing clip has since been shared widely online as stunned viewers are left in complete disbelief that the woman's behavior would instigate such a reaction. However, Pakistan is far from the only country where being "sexy" can land a woman in hot water.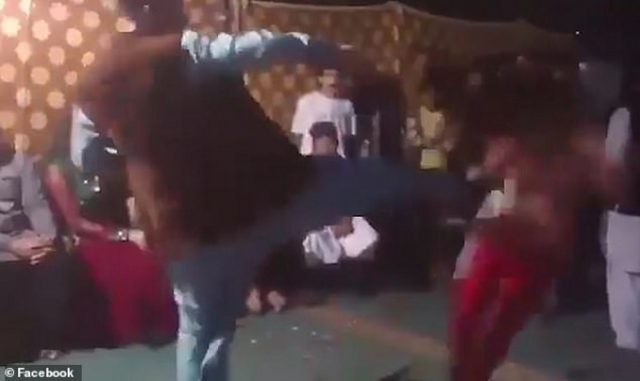 As previously mentioned, a high-profile Egyptian belly dancer was jailed for three years for "sexually suggestive" social media posts. Her posts, however, are mild by American standards. Even so, Sama El-Masry was found guilty of inciting debauchery and immorality by the Cairo court as part of a crackdown on social media posts.
The 42-year-old belly dancer was arrested during an investigation into videos and photos on social media, including the popular video-sharing platform TikTok, that the public prosecution described as "sexually suggestive." Sama El-Masry denied the accusations, though, and her posts aren't anything that would really raise eyebrows in the U.S.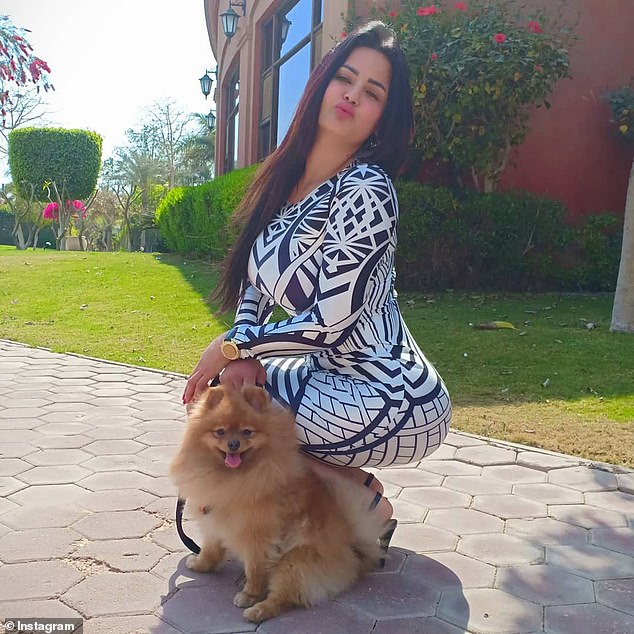 El-Masry alleged that the "questionable content" was stolen and shared from her phone without her consent, but that didn't stop Cairo's Misdemeanours Economic Court from ruling that she violated family principles and values. The court found her guilty of establishing, managing, and using sites and accounts on social media with the aim of committing "immorality."
Daily Mail reported that, in addition to being sentenced to prison, Sama El-Masry was fined 300,000 Egyptian pounds — the equivalent of almost $18,600 USD. El-Masry isn't the first to find herself in hot water over social media posts. However, she likely won't be the last either.
Under Egypt's 2018 cybercrime law, anyone creating and running an account on the internet to commit a crime punished by the law can face imprisonment of 2 years minimum and a fine of up to 300,000 Egyptian pounds. Since the law's inception, several women in Egypt have been arrested by Egyptian authorities.
This includes TikTok, Instagram, and YouTube influencers who have been accused of "inciting debauchery" and promoting prostitution on social media for challenging the country's social norms with their posts. Actress Rania Youssef also came under fire, facing criminal charges and prison after critics took issue with her choice of dress during a Cairo Film Festival, The New York Times reported.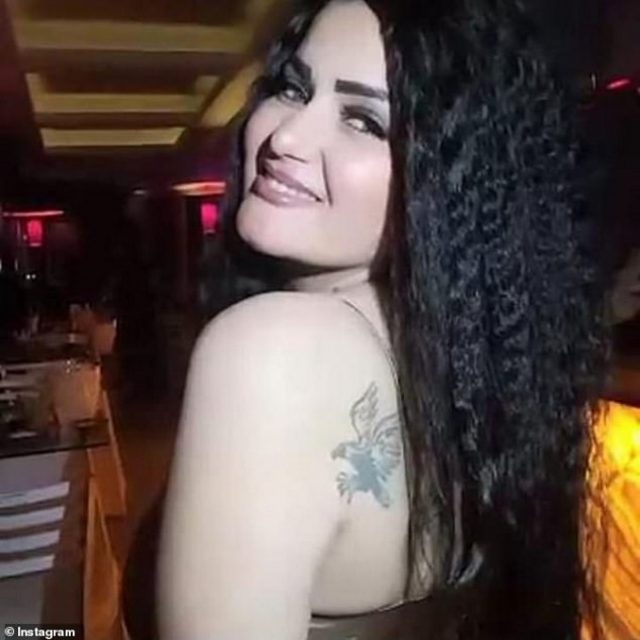 John Talaat, a member of parliament, told the Thomson Reuters Foundation that El-Masry and the other female social media influencers were destroying family values and traditions by participating in activities that were banned by the law and the constitution. "There is a huge difference between freedom and debauchery," he explained.
Talaat asked for legal action to be taken against El-Masry and other female TikTok participants. He said other online influencers should face the same prison terms as El-Masry since they had committed the same crime. And, just as a reminder, below is the "evidence" of the "crime" Sama El-Masry committed:
If this sounds unfair, just wait, it gets worse. According to Entessar el-Saeed, a women rights lawyer and head of the Cairo Center for Development and Law, only women are targeted by the authorities under Egypt's law. "Our conservative society is struggling with technological changes which have created a completely different environment and mindsets," she explained.
Completely different mindsets, indeed. I can't speak for other women, but I'm glad to be an American, where I don't have to worry about going to jail, being fined, or falling victim to a "justified" attack simply because someone else finds how I dance, how I dress, or the pictures I post "arousing." That's real "rape culture," and thank God, it's not happening in the U.S.