After years of trying to conceive a child, Sadie and Jarvis Sampson thought they'd never have children of their own. However, after adopting three babies of a different race, they have a simple yet brilliant message for those playing identity politics.
After getting married, Sadie and Jarvis Sampson expected to start a family right away. What they didn't anticipate were all the complications Sadie would have on her road to motherhood. After several years and multiple strategies, the doctor referred Sadie to have gastric surgery, which she believed would resolve her infertility.
Despite losing weight, Sadie was still unable to get pregnant. The couple finally "gave up," resigned to being just "an aunt and uncle" to their siblings' children, they told Love What Matters. However, when a friend asked if they would consider fostering a child, Sadie and Jarvis felt that this was what they were called to do.
"I had always felt like I was born to be a mother," Sadie shared. "My surgeon had taken so much time to warn me about how fertile I would be after surgery, but I still wasn't pregnant. So, we gave up. We realized that we were only destined to be an aunt and uncle to our nieces, and godparents to our goddaughters."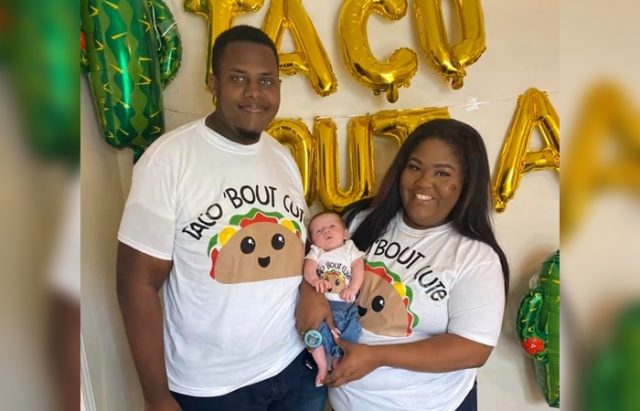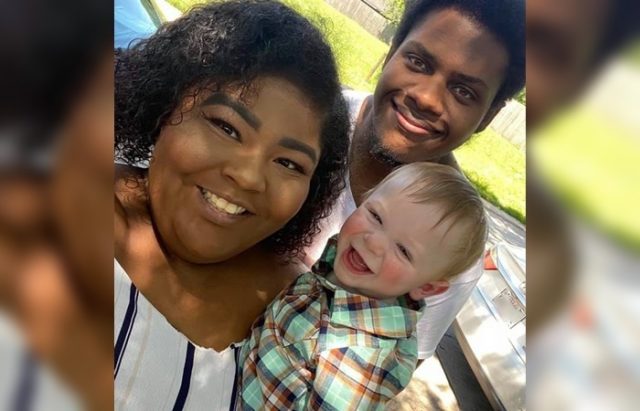 After jumping through every legal hoop, the couple prepared to foster a baby who was due in a few weeks. Of course, they were also preparing to deal with the emotional burden of having to give up the child when he or she was ready to be adopted. Then, they received a phone call that would change their lives forever.
"The birth mom decided she would like you guys to adopt the child instead," the caseworker said.
The couple was ecstatic. They couldn't wait to hold their baby boy, Ezra Lee Sampson, who had been born prematurely at 33 weeks. While Ezra certainly didn't look like Sadie or Jarvis Sampson, it didn't matter to the proud new parents.
"We went from not having any children, to the possibility of fostering one, to, 'You guys are parents!' overnight. I listened to the case worker as she talked, still in disbelief. I hung up and called my husband! 'Babe!! They want us to adopt the baby! They want us to be parents,' I screamed. 'Wait! REALLY?! I thought they just wanted us to foster him!' he said. 'Nope! They want us to be his mom and dad,' I said."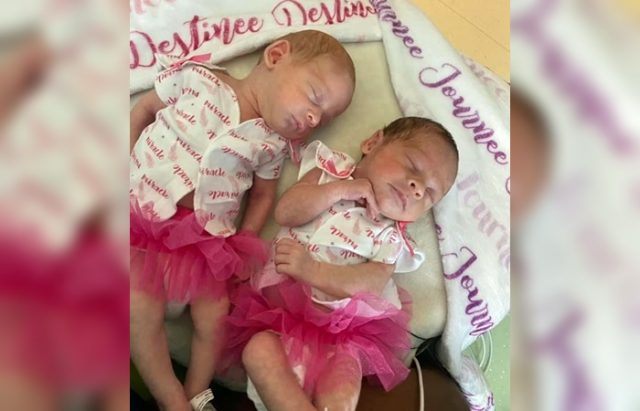 Just months after Ezra's adoption was finalized, Sadie and Jarvis had another announcement for their family. The couple had adopted twin embryos through a donor. Months later, Sadie gave birth to twin girls named Journee and Destinee who, despite not sharing any genetic relation, greatly resemble their older brother.
For Sadie and Jarvis, skin color is just another characteristic that makes us beautifully different. As for anyone questioning why they'd choose to adopt white babies, the couple wants to remind them that the love that unites us is deeper than the colors that divide us.
"Grateful doesn't even sum up how we feel to have our son. We had one plan and God changed the game completely. We found out about our son when he was 1.5 weeks old. We literally became parents overnight. Families DON'T have to match! They are built on LOVE!"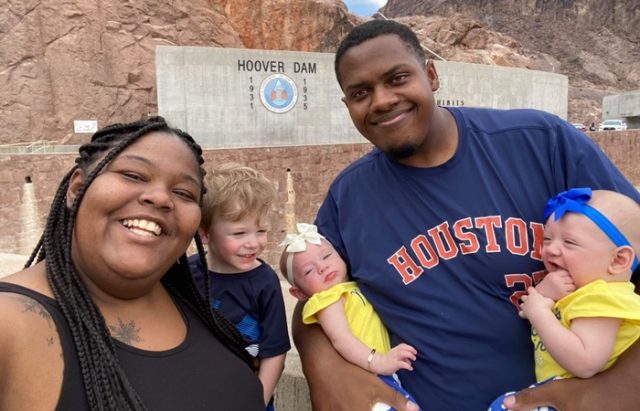 Sadie and Jarvis have spent their time enjoying their family in all the ways any other parents do. Despite the visible differences in their family's appearance, they are just like any other family.
The proud parents love telling their adoption story, which is unique in and of itself, and have invited the world to share in their journey. They hope that their story will inspire others to help children in need, regardless of whether they "match" or not.