A Pennsylvania teacher was suspended after she lost it on a parent during a racist rant in the school parking lot. Her behavior was appalling — and it was all caught on video.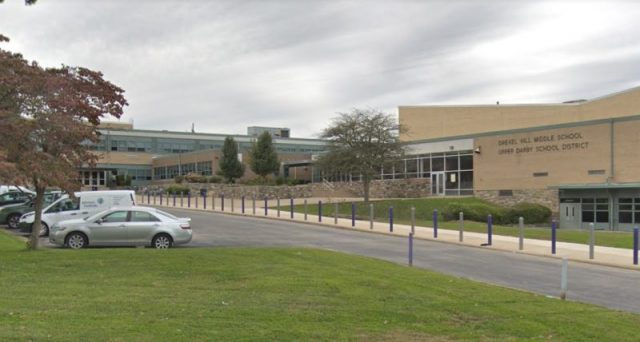 Rasheed Noel, an African-American father of a student at Drexel Hill Middle School in Upper Darby, Pennsylvania, was involved in a minor car accident with a teacher on school property. After the fender bender during the morning drop-off, things quickly escalated as the unnamed middle school teacher went on a racist rant against Noel, who recorded the appalling interaction that unfolded in the school parking lot.
In the video, the unnamed teacher can be heard telling Noel he's "probably on welfare," to which he calmly responded, "Not even a little bit. Six figures a year, ma'am," and pointed out that she was only making that particular comment because he was a young black man. That's when things went from bad to worse as the educator didn't deny her racism but rather doubled down on it.
After Rasheed Noel accused the teacher of making the "welfare" remark because of his skin color, the teacher sneered, "That's right, because you're black!" And, she didn't stop there with her racist tirade. "That's right, always looking to milk the system," she continued. "And, you see me — a white woman — so you think I have money."
"Not even a little bit. Don't even look like you've got it," Noel shot back only to be told to "go back" to his "welfare and section 8 house." Noel corrected the woman's misconceptions once again, telling her that he has a 3,200 square foot home, but to no avail. Instead of backing down, the educator continued to berate Noel, hurling "several racial and other derogatory remarks to him," the Upper Darby School District admitted in a statement.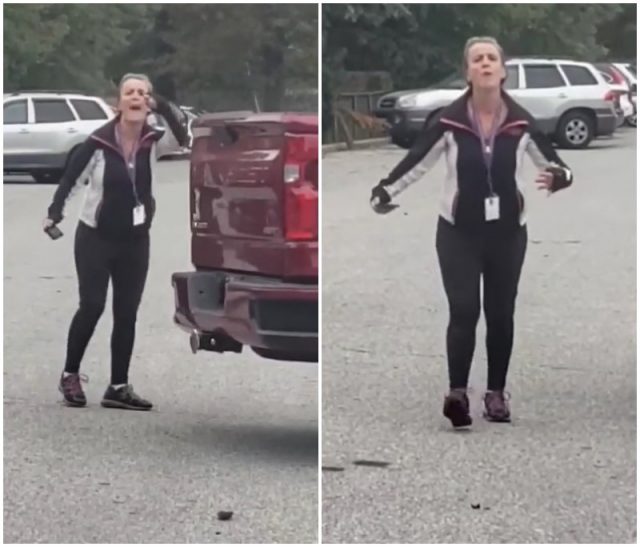 Disturbed that a teacher would behave in such a way, especially on school property, Noel shared the incident on Facebook, where it was viewed hundreds of thousands of times. "Listen close at 1:17 what she calls me (N****). She hits my car and acts like this on school property in front of students and staff," Noel wrote in the caption of the clip. Thankfully, the school's response was swift and appropriate.
After investigating the incident, the principal contacted the central office and met with Noel to discuss what happened during the racially charged exchange, according to a statement from the Upper Darby School District, ABC 6 reported. "We took this report very seriously. As a result of the investigation, the teacher has been placed on administrative leave pending further investigation. We intend to vigorously address this issue," the district added in their statement, more of which can be read below:
Upper Darby School District does not condone or tolerate inappropriate conduct or speech associated with hate, racism, discrimination or intolerance of any kind. The deeply troubling comments and actions of this teacher are not indicative of the hundreds of outstanding teachers working in our schools each and every day. We are a District of over 12,500 students in a community of over 82,000 residents from over 60 countries, with over 70 different home languages. We are a community of many cultures and backgrounds, and we value our diversity. It strengthens us. Through the work we are doing around our Deep Equity Initiative, we will continue to challenge assumptions about the potential of the families whose children we serve and continue to increase access, opportunity, inclusion and support for all of our students.

The behavior, language, and treatment of one of our parents are not in keeping with our expectations of our teachers and staff. The comments and actions made by this teacher do not align with our core beliefs of Opportunity, Unity, and Excellence.

We will be working with our District's Deep Equity Team to develop ways to develop ways to reflect on this incident with staff across the District.
"I commend the Upper Darby school district for taking quick action on this teacher at Drexel Hill Middle School. They are doing everything in their power to make sure people like this teacher become non-existent in any school," Noel wrote. "After meeting with the superintendent of Upper Darby school district and his staff, I'm [here] to say they absolutely care about their community."
As for the teacher, Noel told The Philadelphia Inquirer that she got the attention she apparently wanted. "She wanted the opportunity to express herself. She had the floor, which is why I kept quiet, and why I decided to stay on video," Noel said. "She wanted the attention, and now she has it."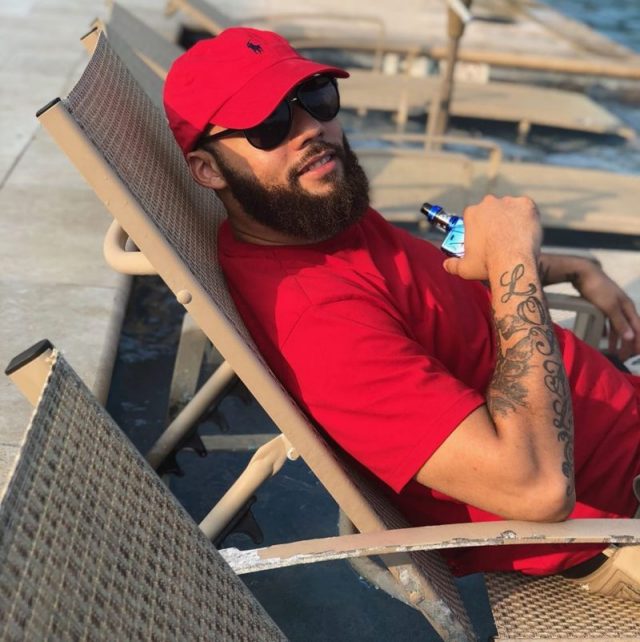 Noel also admitted that this teacher's behavior is not and should not be a reflection of others at the school. "I'm very happy my kids attend this school district," he explained. "Since the beginning of them enrolling here, I have had nothing but good things to say about the staff. This one teacher doesn't speak for any of the staff members that I come across."
While this incident is one example of very bad behavior, it also brings us a few examples of the right way to handle conflict. Noel remained calm when it had to be difficult to do so, and he didn't hold the behavior against anyone except the person perpetuating it. In addition, the school investigated, took swift action, and condemned the angry outburst. So, while there is definitely a reason to be disgusted in what we saw, there are also plenty of reasons to be impressed, and this dad's restraint should be applauded.