A black mother is finally speaking out after bodycam footage showing a police officer's handling of her 3-month-old baby was released.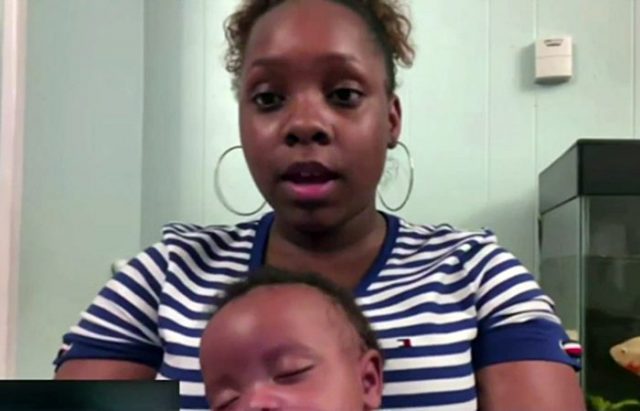 According to anti-police activists, law enforcement is systemically racist and must be abolished for the safety of ethnic minorities. However, Porshe James is vocalizing a viewpoint that is sure to agitate the campaign to defund the police. The Massachusetts mother wants everyone to know.
When Springfield police were called to a residence in Mason Square, they rushed in to find a horrifying situation. On the floor lay a 3-month-old baby boy with his desperate mother crouched over his tiny body, unsuccessfully attempting to perform CPR.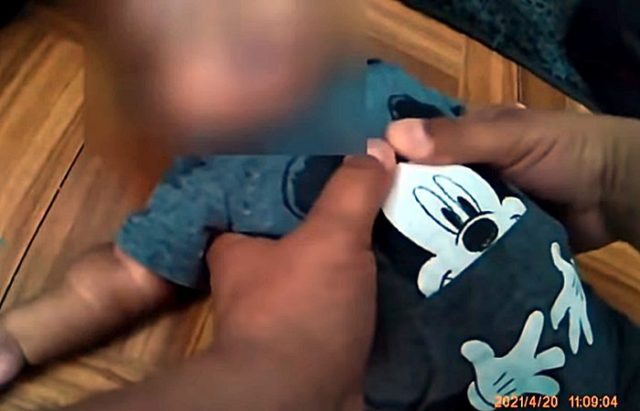 Bodycam footage captured the harrowing moment 3 police officers began life-saving efforts on the newborn baby. According to Porshe James, the infant had suddenly stopped breathing and had begun to turn blue when she called 911. Within minutes, Officer Josue Cruz arrived and immediately initiated chest compressions while Officers Luis Delgado and Francisco Luna prepared to deliver oxygen to the unresponsive child, WGGB/WSHM reports.
In the video, Cruz gently and rapidly pumps the baby's chest with only his thumbs in order to provide just the right amount of force to the infant's miniature heart. He continues the compressions for nearly 3 minutes before excitedly declaring that the child is starting to breathe. A sudden cry from the baby signals that he is out of immediate danger.
Porshe James has since come forward with a message of thanks and gratitude for the life-saving efforts of the police officers.
"I was just praying 'cause I'm like, God help me, stay calm, help my son breathe. I was just praying that God would help him," said James.
James requested to meet with the three officers in order to personally thank them for saving her infant's life. They each shed tears and expressed their relief that the baby is alive and well.
"I just said thank you, that's it. Thank you. No other words, but thank you," said James.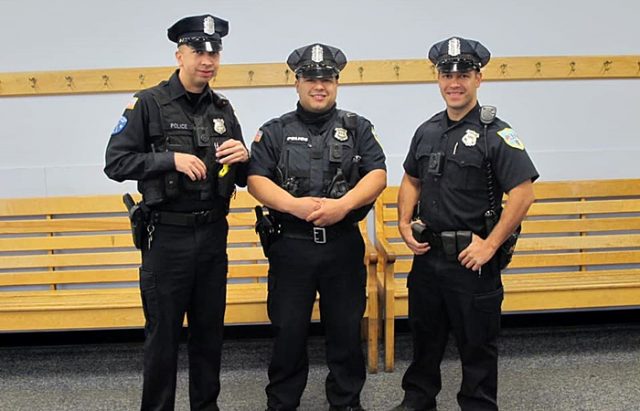 After examining the child at a local hospital, doctors determined that the baby had choked due to reflux. He has since been placed on medication and a heart monitor and is doing fine, CBS News reports.
"Watching the video, even though I know the positive end result, still gives me goosebumps," Springfield Police Commissioner Cheryl Clapprood said. "These officers performed admirably in an incredibly stressful situation. I am so proud of them knowing that their actions helped prevent a tragedy."
James signed off on a redacted version of the bodycam video to be released to the public so they could see what the officers did for her son. She hopes the video will show the side of law enforcement that is often overlooked by the media.
According to anti-cop activists, police officers wake up each morning thinking of ways they can murder innocent black civilians. These propagandists rely on the dishonest media to push this narrative while subsequently ignoring the thousands of peaceful and often life-saving daily interactions.
Most police officers are men and women who merely want to use their position to make a positive change in their community. Reducing them to bloodthirsty villains not only endangers them but risks public safety. Thankfully, James didn't buy into this propaganda and made the decision to call 911, which saved the life of baby Kiro.