Missouri residents were shocked when they pulled into a Popeye's drive-thru only to be greeted by a sign with a disturbing message for white customers.
As the claim of systemic racism is widely embraced, the white majority is looked at as the collective oppressor. Additionally, with the increasingly popular Critical Race Theory asserting that all white people are inherently racist, it is becoming more acceptable to subject them to discrimination, vilification, and racial abuse without batting an eye.
A Popeye's franchise located in St. Louis was the subject of a police investigation after a discriminatory bulletin notified customers of an impending policy change. The sign sparked heated debate, not only over its contents but also the media's biased treatment of such a message.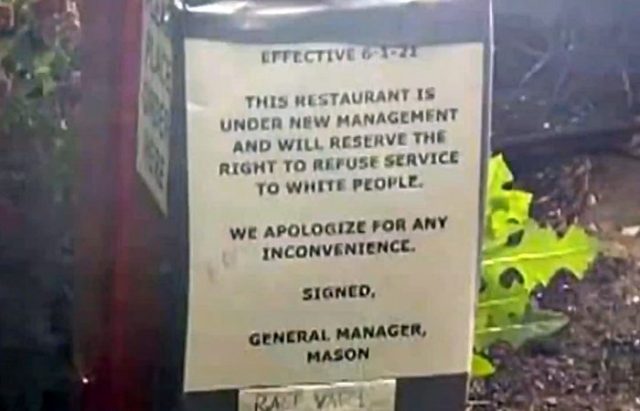 Customers confirmed that they saw a sign posted on a Popeye's drive-thru intercom that warned "new management" would no longer serve "white" customers, KMOV reports. The sign claimed the restaurant has the right to refuse service to anyone based on race.
"This restaurant is under new management and will reserve the right to refuse service to white people," the sign read. "We apologize for any inconvenience. Signed, general manager, Mason."
Following complaints, police launched an investigation, questioning the staff members. The manager denied that he or any of his employees posted the sign. He has since provided the police with surveillance video footage from the evening of the incident. He also lamented that he was forced to close the restaurant shortly after the public became aware of the sign, citing concerns for the safety of his workers.
"We have been made aware of the situation and are investigating the matter immediately," a Popeye's spokesperson stated. "This type of behavior does not align with our brand values and we take such allegations very seriously. The franchise is cooperating with local authorities regarding this ongoing investigation."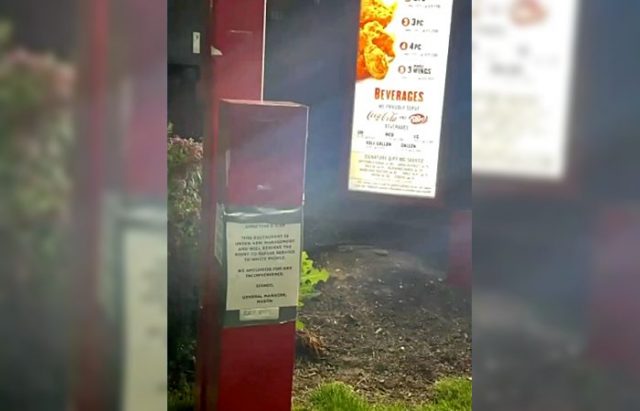 Detectives believed that a non-employee might have placed the sign in the drive-thru as a prank. They released a snippet of video capturing a male driver, who they believe to be the culprit, exiting his vehicle in the drive-thru.
Customers expressed their disapproval of the message but didn't take it too seriously. If anything, most were more concerned that it might stoke racial tension that has already been churning.
"What it does is, it incites more hate," said a woman named Karen, who also asked to withhold her last name.

"That's good for the Popeyes, they didn't do that, but a community you shouldn't do anything like that that's going to stir up more problems," said Kats Berryhill, who came to the restaurant looking for the sign.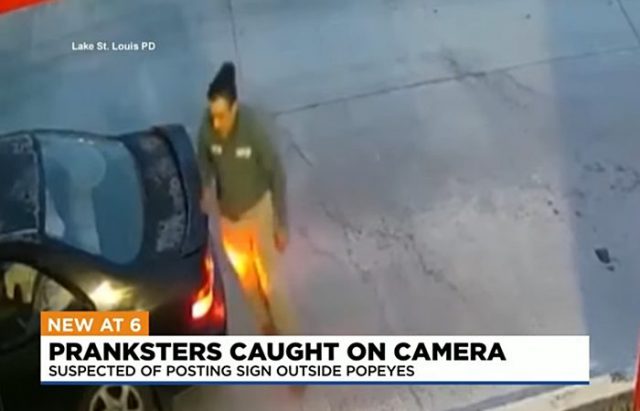 Hopefully, this was all just a juvenile prank. However, regardless of the culprit's intent, the incident has unearthed a deeper and more serious issue. Disturbingly, social media posts reporting on the incident were overrun with support for Jim Crow-era segregation.
"They need to put more signs up. They been doing to us & there [sic] still doing it. So keep it up. & make this a new thing," one user commented.

"When the racism is directed towards them all of a sudden it's unfair and the sky is falling….well f— it, them and that. Unconcerned," another wrote.

"Karma is doing fine!" another wrote.
Additionally, the media coverage remained largely local as few mainstream outlets reported on the incident, despite its social media popularity.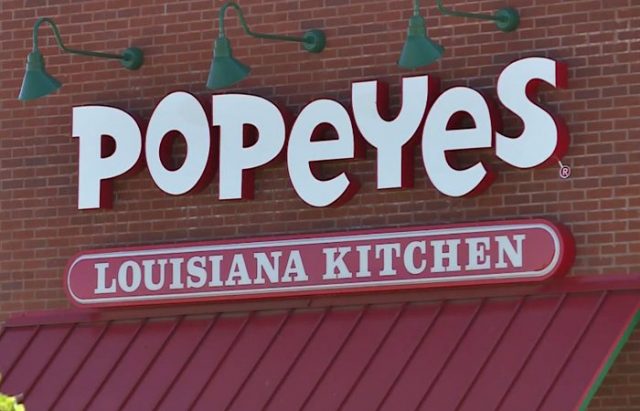 Racial tensions are spiraling out of control as groups call for the same discriminatory measures our ancestors fought to abolish. Disturbingly, these new-age segregationists believe in punishing individuals for sins they never committed against individuals who were never subjected to those sins.
It's easy to justify racism and discrimination when you see yourself as a victim not of your own bad choices or of nature but as a sufferer of oppression. Incredibly, in their pursuit of "racial justice," they have become a kinship with the racists of old they claim to despise.