A church was left with a vandalized letter board and a stolen sign after a vandal took offense to the controversial message. However, the pastor's response to such intimidation wasn't exactly what everyone in the community expected.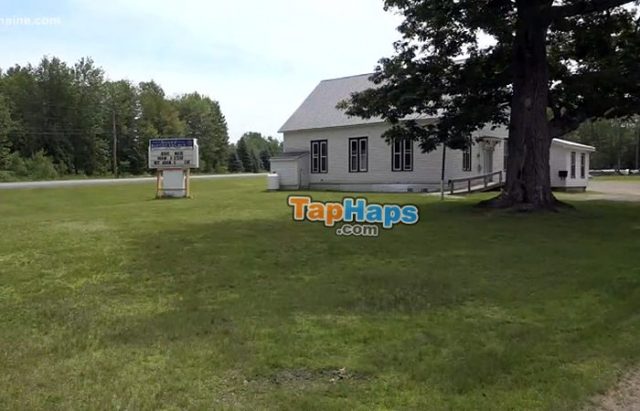 Maine Pastor Josh Barnes isn't as concerned with society's view of him as he is with adhering to biblical teachings. Of course, this faithfulness doesn't come without its share of attacks, as his congregation recently learned.
It's no secret that there are those who wish to erode America's Christian-Judeo founding from our culture. Unfortunately, this has come to mean that basic Christian principles are now being called hateful and unacceptable in a free society.
As the spiritual leader of Second Baptist Church in Palermo, Barnes has made it his mission to let the world know that his church will not be conforming to society's view of right and wrong. As such, the outspoken preacher decided to make clear his church's position on the LGBT movement by posting a blunt message on the chapel's sign.
The sign read, "Jesus Made Adam & Eve, Not Adam & Steve" in reference to the Bible's stance that homosexuality is a sin. Unsurprisingly, the message didn't garner accolades. However, the subsequent reaction wasn't what Barnes had anticipated.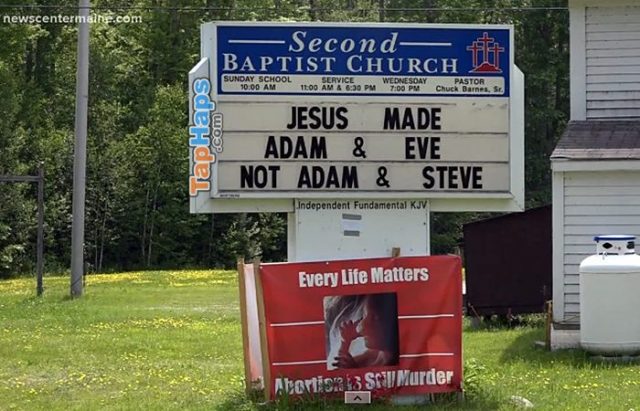 In the early hours of Tuesday morning, the church sign was vandalized to read "Jesus Made Adam N Steve, Not Adam & Eve." Additionally, two pro-life posters featuring an unborn baby were also ripped from the signpost and stolen, according to WCSH.
However, it was Barnes' reaction that has left many surprised. The pastor blasted the media's accusation that his sign was "anti-gay." He used their own tactics against them by stating that the incident was anti-Christian.
"This I clearly see as targeting us for our religious position," said Pastor Josh Barnes of the Second Baptist Church in Palermo.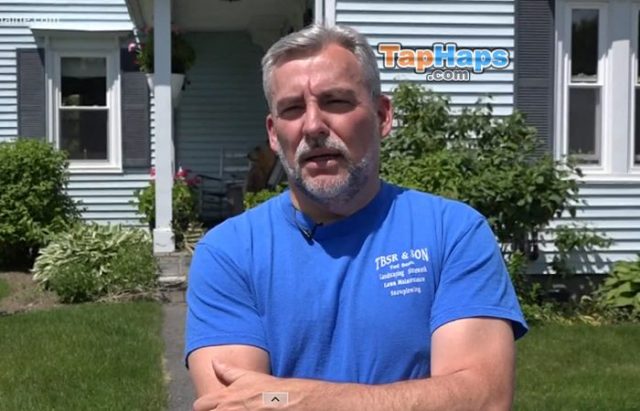 Barnes likely expected the media's anti-Christian reaction and was fully prepared to point out this hypocrisy. His prediction was entirely accurate, as the local headline took aim at his biblical belief and rushed to portray the gay community as the real victims.
The media interviewed Stan York, who was in no way connected with the story other than the fact that he is an openly gay man. The media insinuated that Barnes' message had marginalized LGBT members like York and his husband while failing to include anyone from the community with an opposing opinion.
"I just felt so sad that a nine year old needs to be told that there are people out there who aren't accepting of his grandparents," said York. "And his big question is why, and that's something I couldn't answer. Hopefully the kids out there will see that this is just not right and the sign should be changed."

One of York's coworkers, Leslie Dyer, said, "God created Adam and Eve, and Steve and Jimmy and Kimmy and Lola and Linda. God created everybody. Not just Adam and Eve to be Adam and Eve. We're all here to be happy. We all want to live our best lives. Our happiest lives. And if you find that one person that makes you happy, why shouldn't you be able to be with them?"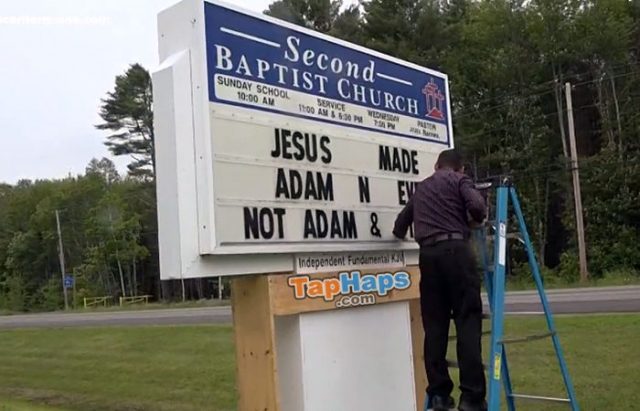 Barnes isn't phased by the media's portrayal of his church as hateful and bigoted. Instead, the vandalism has only strengthened his position, as he has confirmed that the church will purchase new banners and has already installed surveillance cameras.
The media are perpetuating the falsehood that speech is violence and should be restricted if it hurts the feelings of certain groups of people. Of course, this mentality only goes one way, and Christians are the constant targets for this infringement.