A toddler was found unconscious before he eventually passed away, leading to an investigation. The community was horrified to learn what three words his mother had written on her baby, landing her behind bars. Did she get what she deserved?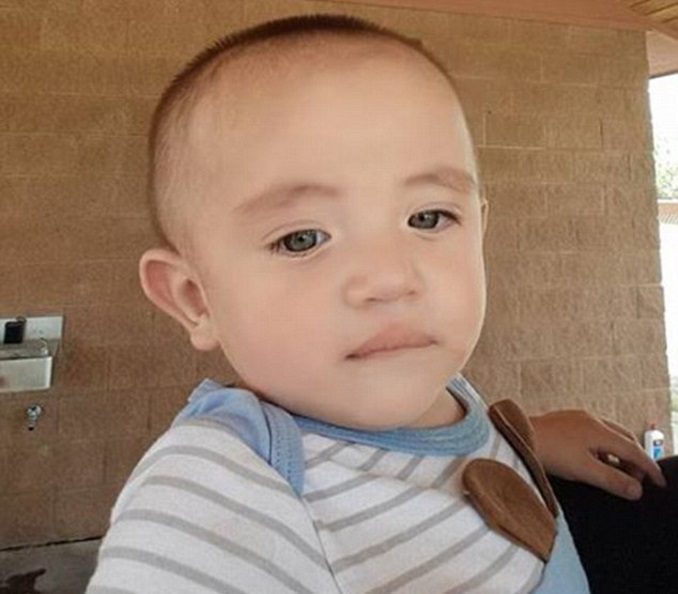 Miranda Rabago took her 18-month-old son, Ares Baroz, to the Christus St. Vincent Regional Medical Center after the 27-year-old New Mexico mother allegedly found him unconscious in his crib. Doctors quickly discovered that the toddler was in horrific condition, and the boy was transported to the University of New Mexico hospital.
Not only was little Ares malnourished and under-cared for, but he also had fractures to his skull, chronic bleeding on his brain, and bruising on the cartilage of both ears. In addition to his skull, he had a total of six other fractures, including to his tibia, fibia, and clavicle. His injuries are believed to have happened over a period of time.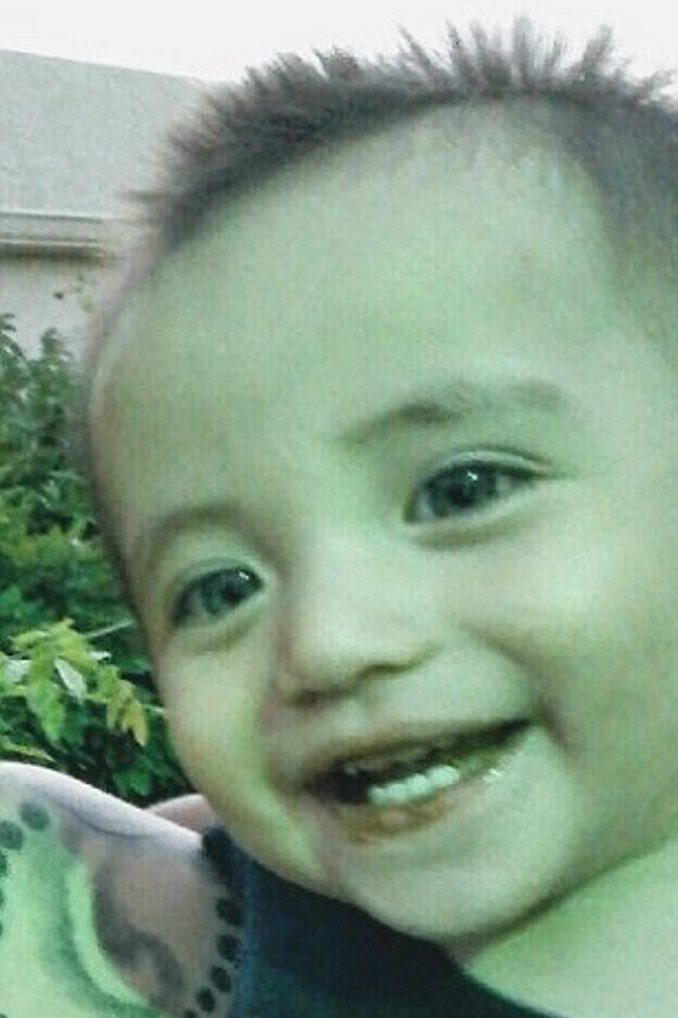 Suspicious the toddler had been abused, the hospital staff called the police, Daily Mail reported. A detective noted bruises on the boy and red spots on his face, according to a criminal complaint. As an investigation was underway, Ares succumbed to the significant brain injuries he had sustained, dying two days after he was first taken to the hospital.
Initially, Miranda Rabago told officers that Ares fell out of his crib while she was sleeping, according to one report. According to another, however, she said she didn't know how he was hurt. Although another couple and their two young children lived in the apartment Miranda Rabago shared her boyfriend, she told authorities she was Ares' only caretaker. The child's father, Brandon Baroz, was serving time in a corrections facility in Colorado, and Rabago's two other children were living in Colorado with her parents when the injuries occurred.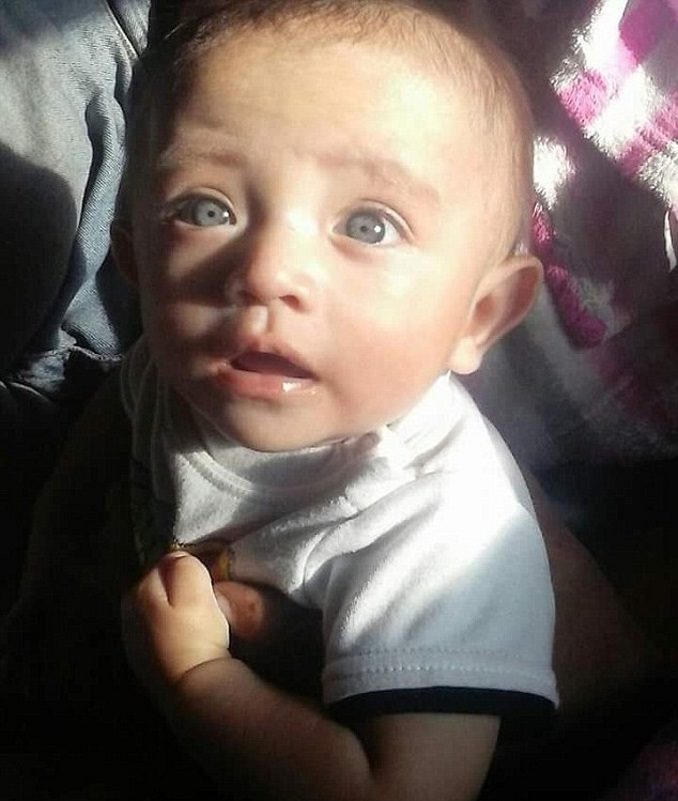 So, authorities turned their focus to Rabago. Searching her apartment, investigators discovered Ares' room smelled like vomit. A sippy cup with rotten milk and blood on a pillow were found in his crib, as well as marijuana pipes in multiple rooms of the home. But, Rabago denied hurting her son, telling police the boy seemed normal and didn't have any bruises when she woke up at about 7 a.m. the day he was taken to the hospital.
According to Rabago, she and Ares had rested on a mattress in the living room until noon that day. When he fell asleep, she said she moved him to his crib. Rabago, pregnant with another child, told police she slept the rest of the day. When she woke at 5 p.m., she said she went to check on her son and found he wasn't moving.
Miranda Rabago took her unconscious toddler to the hospital. There, doctors discovered his horrendous injuries, painting a much different picture of what the child endured than what the mother alleged. A doctor told police that the boy had what's called "black brain," a head injury caused by shaking, the Santa Fe New Mexican reported.
As authorities continued their investigation, they looked at Rabago's phone and discovered photos of the 18-month-old boy that shed some light into his life at home, The Washington Post reported. According to Assistant District Attorney Susan Stinson, a picture on Rabago's cellphone showed Ares with the words "thug life" scribbled in black Sharpie across his tiny stomach while a fake tattoo and the word "loco" could be seen on his forehead. In others, he appears to be asleep or unconscious on the floor.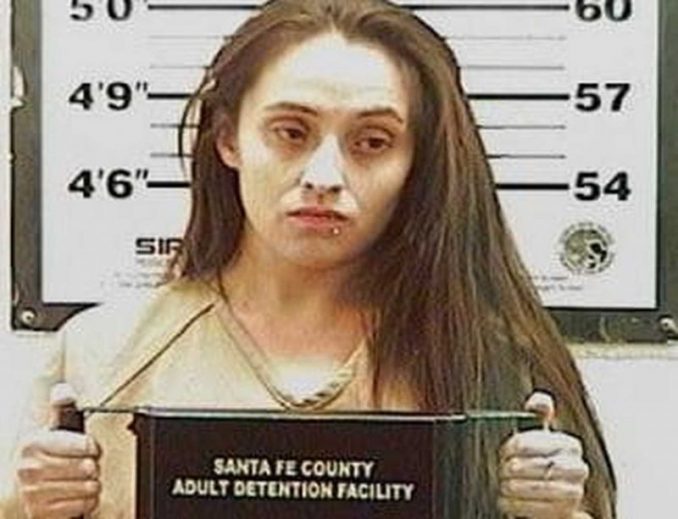 "It's difficult to look at something like that and think the worst about that kind of picture, especially in the context of what we know so far," Rabago's public defender, Stephen Taylor, said, alleging it was too early to say what the pictures might suggest or indicate. "I just want to caution everybody into thinking that there's something to that evidence when we haven't gotten everything yet to see the whole picture, the whole story about what led to Ares's death."
DA Stinson, however, said the pictures were a clear indication of how the boy was treated at home. Although it was unclear when the pictures were taken or whether they were connected to his injuries, Miranda Rabago was arrested and later indicted on child abuse resulting in death charges. Adamant she did not hurt her son, she pleaded not guilty in Santa Fe District Court, according to the Albuquerque Journal. If convicted, she faces up to 21 years in prison and $20,000 in fines. But, she won't face a life sentence since there's no evidence the death was intentional.