A Michigan mom said a special education teacher snuck into her house in the middle of the night for a taboo sexual rendezvous. The former educator was busted and sentenced for her crimes, but was the punishment fair?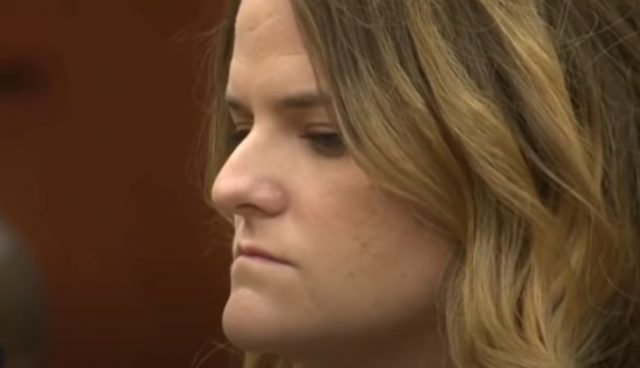 Kathryn Houghtaling, a 27-year-old married, former special education teacher in Michigan, allegedly had sex with two students multiple times at multiple locations, one of which was at one of their homes. The mother of that alleged victim told the court that the former teacher would sneak into her home in the middle of the night to have sex with her son, a court heard when Houghtaling was being sentenced.
Houghtaling, a first-year teacher at Rochester High School in Rochester Hills who taught special education, was charged with six counts of criminal sexual contact in the third degree, as well as providing a controlled substance to children after she gave one of her alleged victims Xanax, according to medical evidence, Click On Detroit reported. She was fired after the charges were filed and pleaded no contest right before her trial was to commence.
According to the accusations against her, Houghtaling not only had sex with the boys — at least one of them being a special education student — at one of their homes, but she also had sex with one of them in a car. On at least one occasion, other students allegedly watched, anonymous sources told the local media. One of the boys was in Houghtaling's class, according to prosecutors, but authorities said no sex took place on school grounds.
Although the charges against her carried a maximum sentence of 15 years in prison, Houghtaling entered into a Cobb's agreement for a minimum sentence of four years and three months. In a Cobb's agreement, the defendant is told what the sentence will likely be in exchange for a plea. If the judge decides on a different sentence, the plea can be withdrawn.
Oakland County Circuit Judge Rae Lee Chabot called the case "a very hard lesson for everyone" during Kathryn Houghtaling's sentencing. "It's very difficult for both sides. It's difficult for me to judge someone else's behavior this way," she said. "I must note, the law is very clear," Chabot continued, "it applies to men and women exactly the same way."
Houghtaling tearfully took "full responsibility" and said she understands "actions have consequences" as she read a prepared statement. "I have learned so much about myself and other people through this tough process. I've learned to take full responsibility for more, my controllable actions, and seek help for those that I cannot control," she said.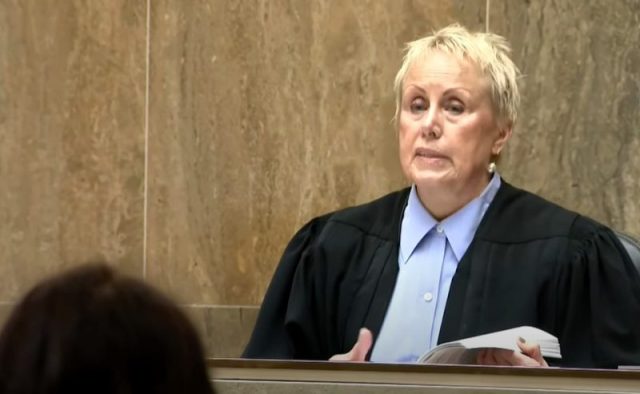 "I know my actions betrayed the duties and responsibilities I had as a teacher," Houghtaling continued, claiming that she never meant to cause the students any trouble, The Oakland Press reported. "The concept of going to prison is a scary one," she continued, adding that her actions had cost her her career and damaged her marriage.
Addressing the court during the sentencing, one of the boys' mothers said Houghtaling gave her son alcohol as she asked the court to give the teacher the maximum punishment. "Never did I imagine one of those adults would violate him," the mother said, adding that the boy has been ridiculed at school and gone from being outgoing and confident to "withdrawn."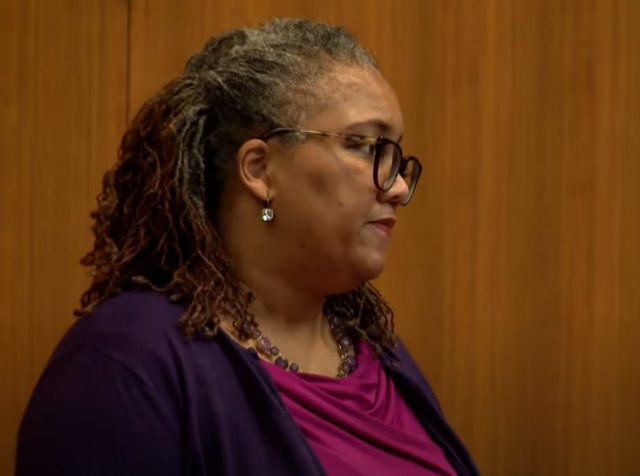 An uncle, who was also the legal guardian of the other victim, also gave a victim impact statement to the court during Houghtaling's sentencing. He said Houghtaling gained his trust and presented herself as someone who wanted to help his nephew. Instead, she crossed a line that should never have been crossed, causing the boy harm. He said his nephew was forced to transfer schools because, like the other victim, the boy was ridiculed and tormented by other students when word got out about the former teacher's crimes.
"I understand tempering justice with mercy, (but) you have a responsibility to the children who were trusted to you," the uncle said, addressing Houghtaling directly. He also told the court how Houghtaling preyed on his nephew only months after the boy's mother was buried and he came to live with his uncle following her death.
Although the judge said the law "applies to men and women exactly the same way," we can only wonder whether the teacher, who pleaded guilty to both sex and drug crimes against children, would have received the same sentence if she was a man. While that may be debatable, there is definitely a double-standard in our society, where jokes are often made when the crime involves a female teacher and a teenage boy.
"Where were these teachers when I was in school" is a common comment on such cases, but it's no laughing matter. These women are opportunistic predators just like the men who commit similar crimes. They shouldn't be given a slap on the wrist. Instead, society should call for the same stiff punishments that would be demanded if the sexes were reversed. These boys aren't "lucky" to be the love interest of an older woman. Their innocence is being violated when it should be guarded in the same way we demand our daughters to be protected.