A man confessed to shooting five people in a multi-state attack. While in custody, the suspect remorselessly admitted that he targeted "white men" for a sinister reason.
Justin Tyran Roberts admitted to Columbus Police that he had purposefully targeted white men while carrying out multiple shootings across the states of Alabama and Georgia. In a shocking confession, the alleged gunman told investigators that his actions were absolutely racially motivated because he has a particular hatred of white males, according to Fox News.
"Basically, he explained throughout his life, specifically white males had taken from him, and also what he described as military-looking white males had taken from him," Det. Brandon Lockhart reportedly testified.
Roberts reportedly told police that he wanted to kill as many white men as he could because he blamed them for the negative outcomes in his life. He claimed that white men had "taken" from him his entire life and was merely a victim of racism himself.
Police believe that the shooting spree began in Phenix City, Alabama, where a man was shot several times outside a hotel. Just two hours later, two men and a woman were shot outside a downtown Columbus restaurant in Georgia. The final victim was shot roughly eight blocks away from the eatery hours later. All five victims are expected to survive their injuries, the Ledger-Enquirer reports.
Authorities are treating the violence as a case of mental health instead of a race-based attack. Police testified that Roberts stated he chose his victims based on their skin color because white men had been "shooting at him in a wooded area with a slingshot" and that his wounds had become infected. Investigators found no such injuries on his body.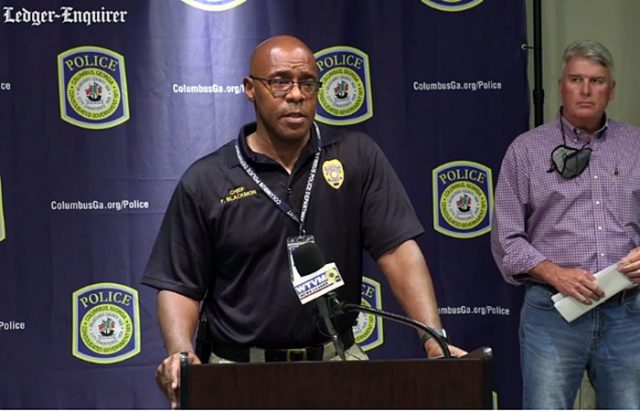 Authorities reassured the public that the apprehension of the suspect had restored safety to the community. Still, many have concerns that escalating racial tension may give way to similar attacks.
"Uptown is safe. These recent shooting incidents that occurred in the last 24 hours have been isolated incidents," Blackmon said. "We have not received any information that would indicate there was anyone else involved in these shooting incidents other than the person we have in custody."
In connection with the downtown shooting, Roberts was charged with three counts of aggravated assault as well as three counts of using a firearm to commit a crime and being a convicted felon with a firearm. He also faces a single count each of aggravated assault, using a gun to commit a crime, being a convicted felon with a firearm, and theft by receiving stolen property.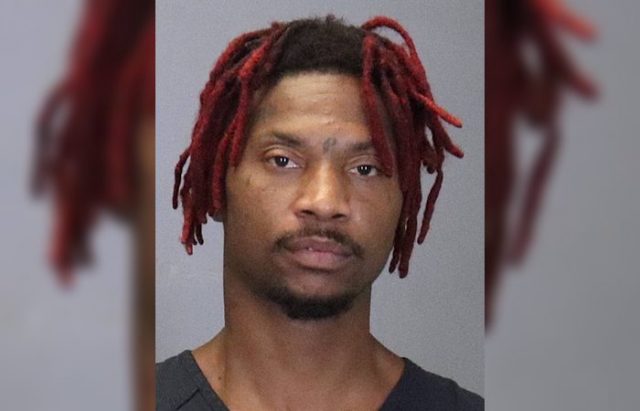 Despite Roberts' own confession, there has been no mention of hate crime charges. Major news outlets have mostly refrained from suggesting that there was racial motivation, and few have included in their headlines the fact that Roberts targeted white men.
The double standards of the media are glaringly obvious. If the races involved don't fit the agenda, the story is glossed over just so these outlets can claim they covered it and go back to pretending to be unbiased.