After living most of her life in the care of other family members, a 7-year-old girl died at home just months after being allowed to live with her mother again. The untimely passing left her loved ones demanding answers, and rightfully so.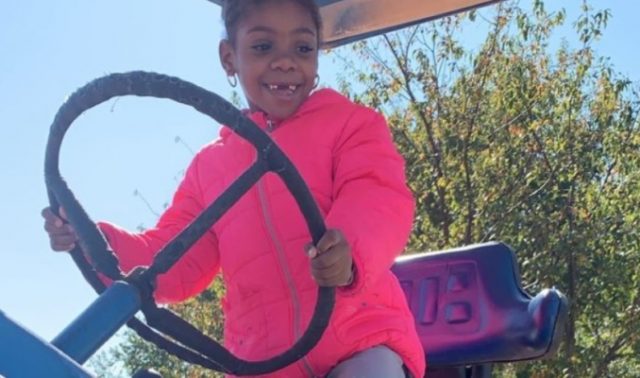 Julissia Batties, a 7-year-old New York girl, had just moved back in with her mother shortly before she died — a tragedy her grandmother said she fought years to prevent, according to Inside Edition. Sadly, Yolanda Davis's greatest fears came to fruition when the grandmother learned that her granddaughter passed away from injuries received at her mother's home in New York City, not long after being put in the woman's care.
According to Yolanda Davis, she had custody of Julissia for the majority of her short life after the girl came to live with her when she was a newborn, just days old. Yolanda spent years battling to keep custody of Julissia out of fear something terrible would happen to the little girl if she were to be reunited with her mother, who had already lost custody of her four older children a year before Julissia was even born.
Unfortunately, it appears Yolanda had every reason to be concerned since Julissia died shortly after the girl's mother, 35-year-old Navasia Jones, was granted a court-ordered visit. Although it was just to be for a weekend, Julissia was never returned to her grandmother, and Jones refused to allow Yolanda to visit. Instead, the child began living in the Mitchel Houses, an affordable housing complex in the Bronx, with her mom and 1-year-old brother, The New York Times reported.
Yolanda said she tried to get Julissia back when she wasn't returned to her custody and petitioned the courts, but she got the run-around. A hearing on the matter was finally scheduled, but not for many months away, and the case was never heard since Julissia died while waiting, allowed to live with her mother for the first time after she lost custody when Julissia was just a baby.
"I was trying to keep this from happening," Yolanda Davis, the grieving grandmother, explained. "I was trying, I was trying to keep this from happening."
Tragically, only months after her mother resumed custody, the 7-year-old girl was found unconscious after the NYPD was summoned to the Mitchel Houses around 8 am on Tuesday morning. After receiving a 911 call from a neighbor, authorities arrived to discover Julissia's lifeless body in the home with blunt force trauma to her stomach and trauma to her face and arms. She was rushed to the hospital, but it was too late. Julissia Batties was pronounced dead, and her death was ruled a homicide.
According to Yolanda, the child had both old and new abdominal injuries as well as trauma to her face and arms at the time of her death, but Jones allegedly claimed that the injuries were the result of a fall earlier that morning, where Julissia had hit her head. She claimed the child then began vomiting around the time the police were called. However, another family member told a much different story, according to NY Daily News.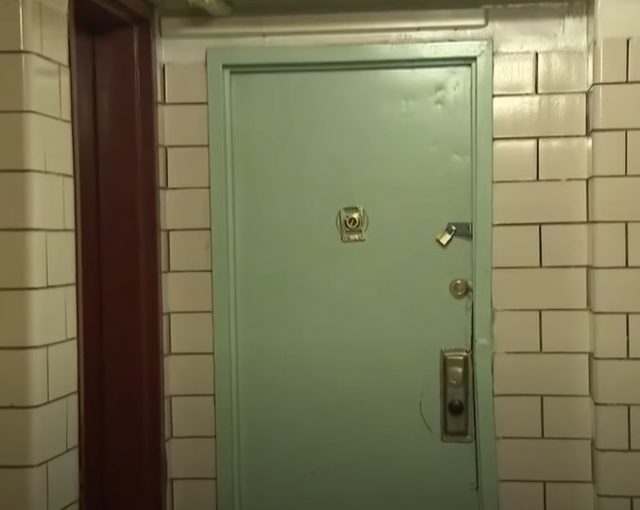 According to officials, Julissia's 17-year-old half-brother admitted to beating the girl because he thought she had taken some snacks from the kitchen. He allegedly punched Julissia in the face 8 times the morning of her death. In addition to this shocking admission, a neighbor also told news outlets that he had seen Julissia with a black eye just days before her death. "She told me her mother did that to her eye," the neighbor told WCBS. That's not all the neighbor said, though, and the rest is enough to give any person chills.
The neighbor, who did not want to be identified, said she called child services multiple times. "I would hear screams," she recalled. "They came, they spoke to them," she said as she explained how she had just called the New York City Administration for Children's Services (ACS) again after she saw Julissia's black eye days before the girl died. Sadly, the neighbor wasn't the only one who had previously reported suspicions of abuse.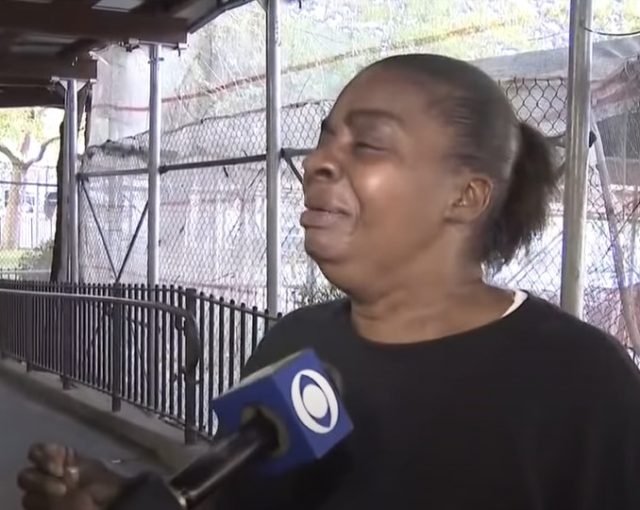 Yolanda recalled Julissia telling her that her mother had hit her with a hammer during a court-ordered visit when she was just 4 years old, prompting her to call ACS as well as SCO Family of Services. That was just one example in a long and complicated legal history involving custody of the girl after a court ruled that living with her mother could "present imminent risk" and granted the grandmother custody of her when she was a newborn.
"I begged them not to let her go back to her mother, and now we're here," a heartbroken Yolanda Davis said, morning the loss of the little girl. "I have fought. I have done hearings. I have done interviews. They told me I to do an independent review," she added. "Julissia never gave a problem. She was a perfect child. She had neat handwriting. She loved going to Target and Walmart. She was an usher at church and loved the bishop."
According to CBS New York, there were "more than a dozen domestic violence calls and complaints" filed involving the family at the Mitchell House residence, although it's unclear whether those reports occurred before or after Julissia moved in with her mother, leaving many wondering why authorities didn't act sooner to remove the girl.
Frustrated that he couldn't do more to save his daughter, Julissia's biological father, Julius Batties, who did not live with the family, shared his grief. "I feel like I failed my baby," Julius admitted as he cried and recalled the last time he spoke to his daughter. "She said she loved me and that I was the best dad. She was crying out for help. Nobody did nothing for my baby. I just want justice for my baby."
The circumstances surrounding the ACS decision to have Julissia Batties remain in her mother's custody is unclear since the agency is prohibited from speaking about the specifics of this case. "Our top priority is protecting the safety and wellbeing of all children in New York City. We are investigating this case with the NYPD," ACS said regarding the incident.
However, Yolanda Davis maintains that ACS should have never allowed her granddaughter to be removed from her home in the first place and says Julissia Batties would still be alive if they had simply returned the child to her care. "They have failed me, my son. They have also failed my granddaughter, big time," Yolanda said. And, I have to agree. Although our court system often functions at a snail's pace, urgency needs to be employed when a child is in danger. There's simply no excuse for this.