Jennifer Lawrence may never live this down. The "Hunger Games" star made a bold claim. Her assertion has been reported as "woke b*tching so false" that an entertainment publication had to delete it.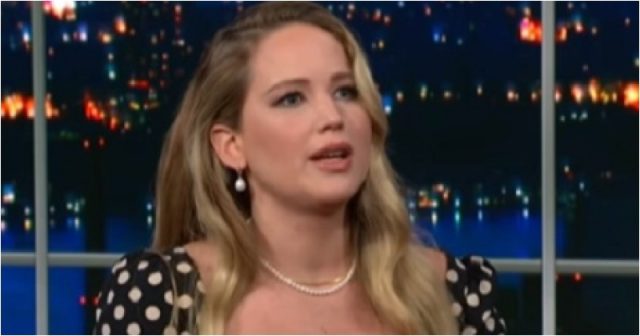 Jennifer Lawrence is making headlines, but it's not for a new movie or winning an acting award. The Kentucky native turned Hollywood actress caused a considerable headache for Variety Magazine over remarks she made during an interview.
Lawrence got a little too far ahead of herself when she falsely claimed she was the first female action hero in the hit Hunger Games films. Speaking with Variety, Lawrence said that prior to her role as Katniss Everdeen, "nobody" had put a woman as the leading role in an action movie, adding that people attempted to keep women out of such roles by cultivating a lie about how audiences identify with characters.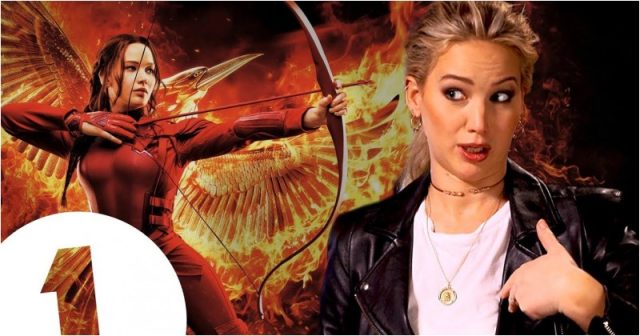 According to the Daily Caller, the actress seemingly forgot about the likes of Linda Hamilton and Sigourney Weaver, as Lawrence positioned herself as the breakthrough actress who paved the path for so many others in a tweet so atrocious that Variety had to delete it.
"I remember when I was doing 'Hunger Games,' nobody had ever put a woman in the lead of an action movie because it wouldn't work — because we were told girls and boys can both identify with a male lead, but boys cannot identify with a female lead," Lawrence said. "And it just makes me so happy every single time I see a movie come out that just blows through every one of those beliefs. And proves that it is just a lie to keep certain people out of the movies. To keep certain people in the same positions that they've always been in."
Lawrence seemed to have completely forgotten about a number of famous films that boasted female leads, such as Aliens, Terminator 2: Judgement Day, Tomb Raider, and The Long Kiss Goodnight, to name a few. When Lawrence's comments made their way into social media, she was bombarded with replies from people pointing out decades worth of female lead action films.
Journalist Dart Adams was incensed at Lawerence's ignorance, posting, "'Cleopatra Jones' never happened. 'Coffy' never happened. 'Aliens' never happened. 'Long Kiss Goodnight' never happened. 'La Femme Nikita' never happened. 'Crouching Tiger, Hidden Dragon' never happened. 'Underworld' never happened. 'Doomsday' never happened. There's MANY more…"
Podcaster Noam Blum also took aim at the Hunger Games star. "People like Jennifer Lawrence can't make due with being a gigantic Oscar-winning star," he wrote. "She has to feel like she did something no one else ever did before, and by golly, she will invent something like that if it's the last thing she does."
Numerous other Twitter users, from both sides of the political spectrum, also took the rare moment to unite and slam Lawrence for her claim like liberal journalist Imani Gandy, who posted, "Oh honey, no. Linda Hamilton, Sigourney Weaver, Milla Jovovich, Angela Jolie, and even Charlize Theron did Aeon Flux in 2005. Come on man."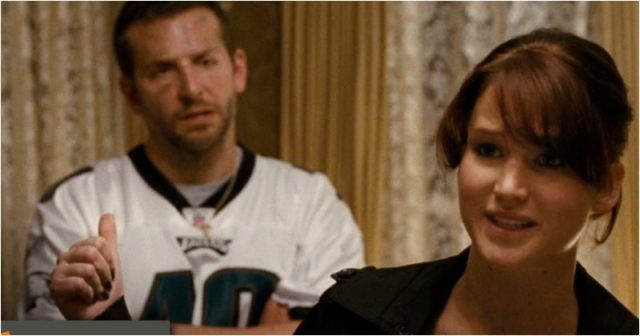 In the same Variety feature, Lawrence was asked how she feels about doing bigger tentpole moves like X-Men. In response, the actress said that while she thought it was an "awesome responsibility" to be in movies like The Hunger Games, she brought up concerns about children dressing up as her characters and feeling like they are not the proper weight.
"I remember the biggest conversation was 'How much weight are you going to lose?' Along with me being young and growing and not able to be on a diet, I don't know if I want all of the girls who are going to dress up as Katniss to feel like they can't because they're not a certain weight. And I can't let that seep into my brain, either," Lawrence said. The actress's recent comments are another footnote in the long list of controversial remarks she has made in the last few years. In 2022, Lawrence threw her own parents under the bus, claiming their conservative political beliefs indicate they don't believe in equality for women.