A black mother went viral after she interrupted a press conference in Portland to blast reporters for supporting "white liberal" activists who have allegedly caused her family more harm than good.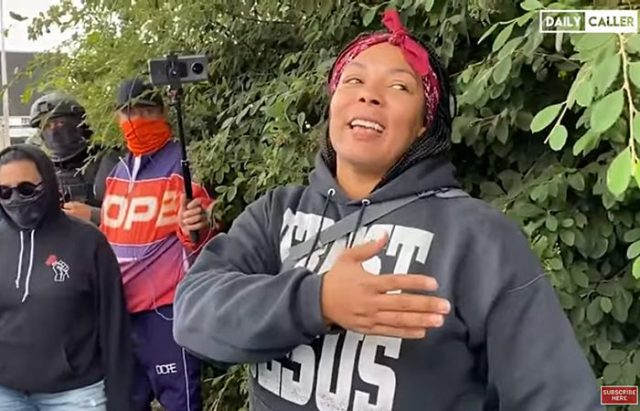 Portland resident Jamee Anatello, her husband, and five of her eight children were at a church service at Tom McCall Park when Antifa unexpectedly launched a violent attack on the Christian attendees. The militants threw flash grenades into the crowd of worshipers, nearly striking Anatello's 8-month-old daughter in the face with a projectile. Luckily, a friend blocked the blast with her arm, leaving her with welts and burns but saving the baby, The Christian Post reports.
Still outraged over the attack, Anatello was understandably upset when she spotted a press conference set up by Antifa allies. Without a second thought, she stormed over to the crew and interrupted their propaganda session with a bitter pill.
"Antifa black bloc are the ones who threw bombs, mortars, and pepper spray at me and my children," she told the crowd. "My baby girl…was nearly hit in the face with an explosive by white people dressed up in all black attacking me and my family!"
Anatello burst in front of the camera to set the narrative straight. Refusing to be ignored, she called out the media outlets for refusing to report on Antifa attacks and instead choosing to focus on the boogeyman of "white supremacy," according to The Police Tribune.
"My black children were almost hit with bombs and mortars!" Anatello screamed. "My nine-year-old son was drenched in pepper gas thrown by Antifa!"
At this point, a man in a shirt that reads "Black Lives Still Matter" stepped up to try to silence Anatello. Of course, this only fueled her anger. Anatello also reserved some of her wrath for the media, calling them "part of the problem" for promoting the far-left movement.
"Boy, if black lives matter to you, you better back up!" Anatello told him before turning her attention back towards the crowd. "The worst kind are the white, liberal women who look at me in distain," she said.
This isn't the first time Anatello has disrupted far-left propaganda. In another clip, she is seen infiltrating an interview with progressive activists. She then points to a pink-haired activist who refuses to engage in conversation with her.
"This is what white liberal women do," she told the camera. "They're a thousand times worse than Karens, okay? The white liberal women will not engage in conversation with me."
After the activist dismisses Anatello, another attendee tells her that they refuse to speak with her because they know her husband is a pundit who goes by the name "The Black Conservative Preacher."
"So, women matter, right? We don't want women to be oppressed?" Anatello said. "But because of who my husband is, I no longer have value."
Anatello later explained that the media have continuously ignored what happened to her infant daughter and the other church-goers during the attack because it shows the violent nature of Antifa.
"No local media has taken my story. I spoke with two different stations and they rejected it," she said. "I believe that the reason they have not taken my story is because the narrative around here is that the Proud Boys are white supremacists when they're not. And people around here just refuse to name Antifa as dangerous."
She pointed out the hypocrisy that leftists claim to be allies of the marginalized but turn a blind eye to Antifa's attacks on the same groups.
"They've been seen on video harassing and being violent toward gay people, Asians, black people, transgenders, and the media has stayed silent toward that," Anatello told The Christian Post. "I want people to know that…that is who they are. They are racist and…dangerous."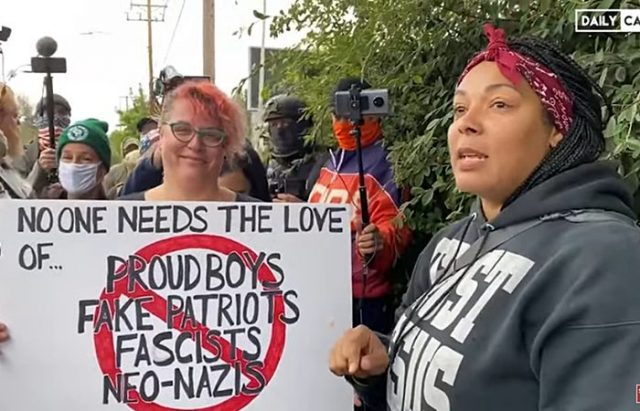 Jamee Anatello is determined to continue exposing Antifa as well as the media that cover for them. Although she knows that these groups are dangerous, she understands that allowing them to operate in the dark will yield even more dangerous results.
For the sake of her eight children and all of our families, Anatello is speaking out against the fascism that festers within the far left under the protection of the media.